University of Miami Athletics
Alejandro Rosario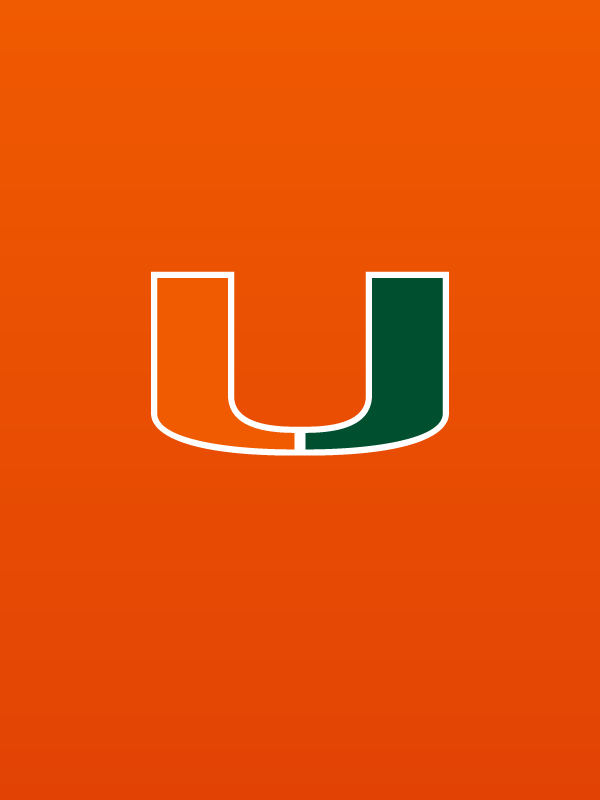 Sophomore (2022): Pitched in 15 games, making 12 starts…Finished season with 2-3 record and 7.05 ERA…Struck out 52 batters over 60 innings pitched…Allowed two runs across five innings and struck out season-high eight vs. No. 13 North Carolina (Mar. 27)…Tossed season-long six frames and surrendered one run at Duke (Apr. 3)…Surrendered one run in 4.1 innings at No. 21 Virginia Tech (Apr. 16)…Pitched five frames of one-run baseball and struck out six at Georgia Tech (May 1)…Punched out six and surrendered one run across 5.1 innings in Coral Gables Regional against Arizona (June 5).
2021 PERFECT GAME FRESHMAN ALL-AMERICA, SECOND TEAM, SP
2021 ALL-GAINESVILLE REGIONAL, P
ACC PITCHER OF THE WEEK (3/15)
Freshman (2021): Made 15 appearances, including 11 starts, as right-handed pitcher for Hurricanes…Became first true freshman to start game on the mound on opening weekend since Bryan Radziewski in 2011…Went 6-4 with 5.21 ERA over 65.2 innings pitched…Six wins tied for most on team…Struck out 55 batters while walking 28 and helping opponents to .283 average…Allowed just two earned runs over 4.0 innings in Miami debut at preseason No. 1 Florida (Feb. 20)…Struck out seven over seven shutout innings vs. Virginia Tech (Feb. 27) to earn first collegiate win…Struck out five in five innings at NC State (Mar. 6)…Shutout Wake Forest for 7.0 innings, allowing just one hit and striking out seven to earn second win (Mar. 12)…Held Virginia to two runs over 6.0 innings to pick up third win (Mar. 26)…Struck out a season-high nine batters over six innings in win over Clemson (Apr. 16)…Earned a win after striking out three over 2.1 innings of scoreless relief vs. App State (May 7)…Struck out four while holding Louisville to one run over 4.2 innings (May 20)…Fanned two batters over two scoreless innings of relief vs. Florida State in ACC tournament (May 28)…Had five strikeouts over 6.1 shutout innings in NCAA tournament debut vs. South Alabama (June 4), earning sixth win and spot on Gainesville All-Regional team.
High School: Named 2019 Under Armour and Perfect Game All-American…Selected to 2019 18U USA National Team…Member of 2019 17U National team development Program…Part of 2017 USA Baseball 15U National Team that was named co-champions of COPABE Pan American 'AA' Championships…Helped Miami Christian capture back-to-back state championships in 2018-19…Went 13-3 with1.67 ERA and 165 strikeouts over 142.2 innings in four-year varsity career…In junior season, had 6-0 record with 0.81 ERA and 42 strikeouts in 43.1 innings pitched…As sophomore, went 3-1 with 2.35 ERA and 68 strikeouts over 50.2 innings…Was 4-0 with 2.10 ERA and 43 strikeouts over 40 innings pitched as freshman in 2017.
Personal: Son of Patricia Ferrando…Has two siblings: brother, Michael Rosario, and sister, Michelle Mancebo…Has not declared a major.