Scheduling Sebastian
Appearances are available upon request with a minimum three-week notice. If any request is made with less than three weeks notice, there will be an additional charge. Because of the students' time demands, we cannot guarantee that each requested appearance will be fulfilled. Priority will be given to athletics-related duties.
Mascot Appearance Request Form: CLICK HERE
Appearance fees for all requesting individuals or groups are as follows and include travel time: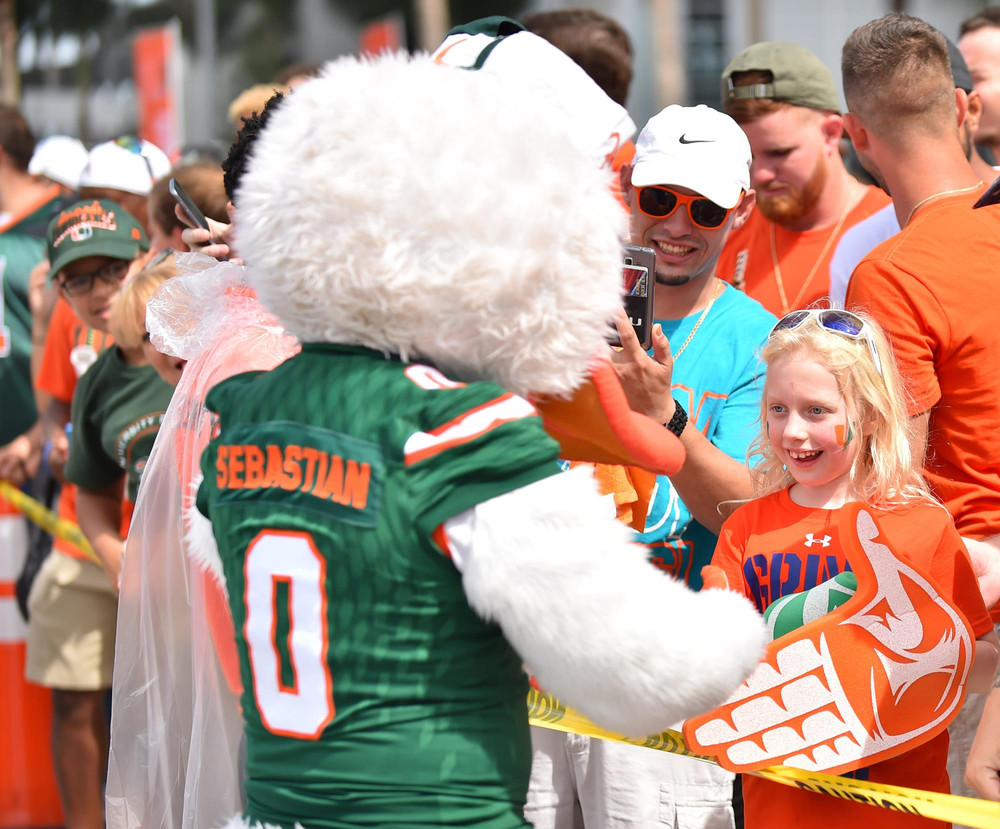 Non-Profit/Campus Groups – $100/hour
Maximum two hour appearance
Requests with less than three weeks notice are $200/hour
Appearances serve as a fundraiser for the program
Funds are applied to the overall expenses
Virtual
Non-profit/Campus event price of $50 for 15 minutes
Private/Personal event price of $75 for 15 minutes
Dade County – $321/hour                                                                                                   
Private Events
Maximum two hour appearance
$300 + tax = $321
Includes mileage
Broward County – $318/hour
Private Events
Maximum two hour appearance
$300 + tax = $318
Mileage not included
History
Folklore maintains that the Ibis, a symbol of knowledge found in the Everglades and Egypt, is the last sign of wildlife to take shelter before a hurricane and the first to reappear after the storm. The local marsh bird was considered UM's first unofficial mascot when the school yearbook adopted the name "Ibis" in 1926. Its popularity grew among the students during the 50's.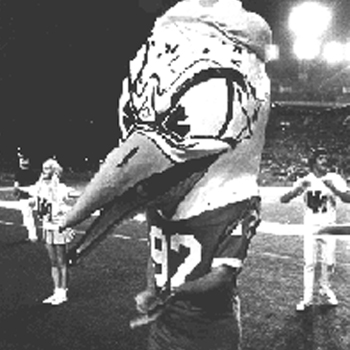 In 1957, San Sebastian Hall, a residence hall on campus, sponsored an Ibis entry in the homecoming celebration. The next year, student John Stormont performed at games in an Ibis costume that was glued, sewn and pinned together and was the forerunner of today's bird. Through the years, the Ibis has become one of the most recognizable college mascots in the United States.
Photo Gallery
Whether it's on the field at Hard Rock and Cobb Stadium or on the court at the Watsco Center and Knight Gym, you can always find Miami's biggest fan, Sebastian the Ibis.