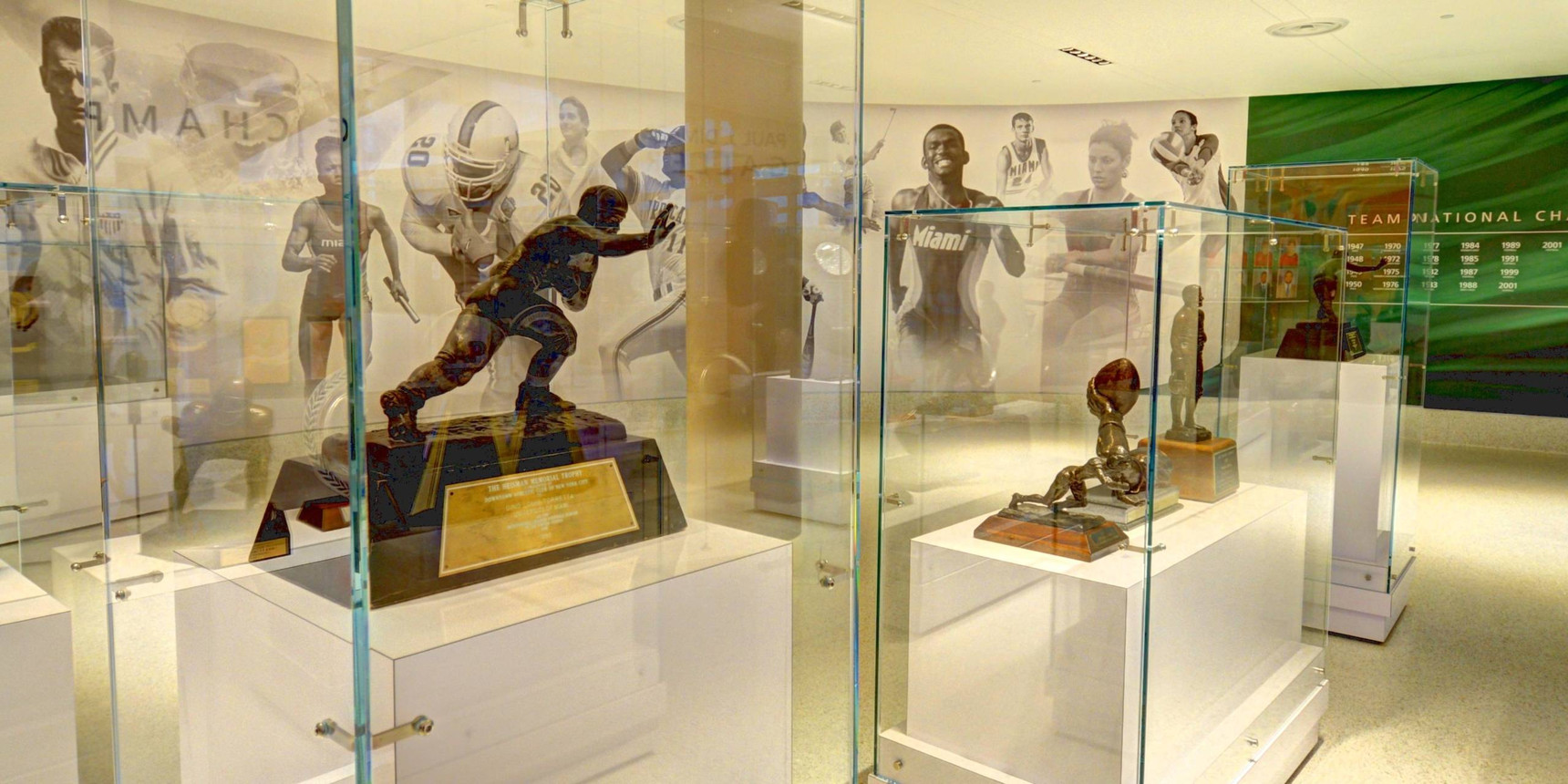 HURRICANES HISTORY
The University of Miami's rich athletics tradition dates back to the school's first classes in the fall of 1926. Miami has since built one of the nation's great athletics programs, one that has won 21 team national championships and 83 individual national championships. UM currently fields teams in 18 sports as a member of the Atlantic Coast Conference, which Miami joined in 2004 after 13 years in the BIG EAST.
The Hurricanes' football program burst onto the national scene in the 1980s, winning its first national title in 1983 under head coach Howard Schnellenberger with an historic win over top-ranked Nebraska in the Orange Bowl. Miami won its second national championship under head coach Jimmy Johnson with a 12-0 season in 1987. The Hurricanes earned the moniker "The Team of the 1980s" by winning their third crown in 1989 after defeating Alabama in the Sugar Bowl under first-year head coach Dennis Erickson. Miami won its fourth championship under Erickson in 1991, capping a 12-0 season with another Orange Bowl win over the Cornhuskers. Ten years later, the Hurricanes and head coach Larry Coker fielded what many consider the best college football team ever assembled. Miami went 12-0 and routed Nebraska in the Rose Bowl to capture the BCS National Championship – the program's fifth national title. Overall, the Hurricanes have produced two Heisman Trophy winners, 74 All-Americans, 13 College Football Hall of Famers, nine Pro Football Hall of Famers and 62 first-round NFL draft picks.
University of Miami Sports Hall of Fame
Miami's baseball team has captured four national championships under two legendary coaches. Ron Fraser – "The Wizard of College Baseball" – took over the Hurricanes in 1963 and built a powerhouse program. Miami advanced to 12 College World Series under Fraser's watch and won national titles in 1982 and 1985. Fraser retired as the NCAA's second all-time winningest coach with a 1,271-438 record. Jim Morris assumed the reins of the baseball program in 1994 and also steered the Hurricanes to two national championships (1999, 2001) and 13 College World Series appearances. Miami's baseball team advanced to the NCAA Tournament every year from 1973 to 2016, the longest postseason streak in any sport in NCAA history.
Miami has captured five national championships in women's golf, in addition to four in polo, two in women's swimming and diving and one in men's crew. And UM's men's tennis team, which won 137 consecutive matches from 1957-64, still owns the longest NCAA winning streak in any sport.