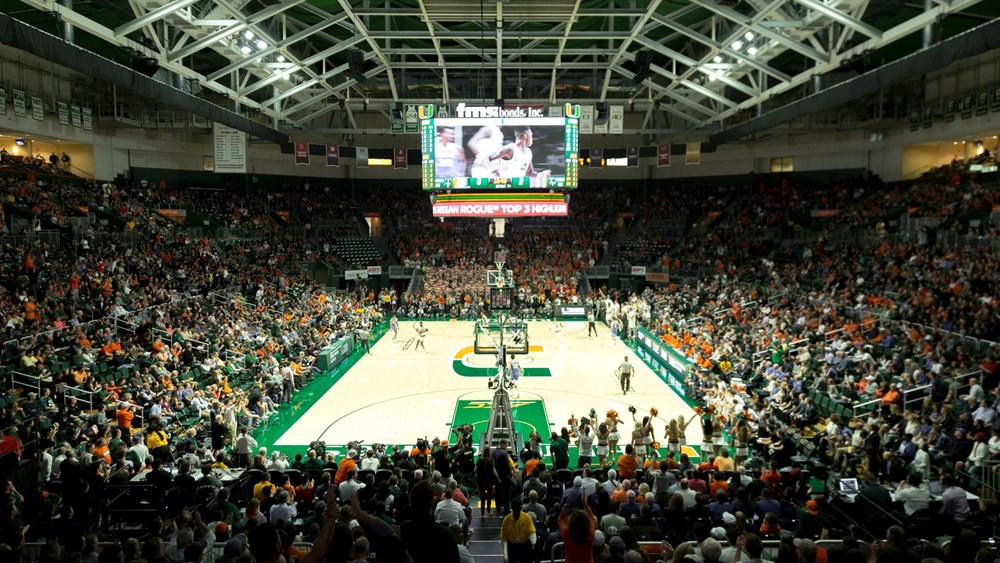 Men's Basketball History
Men's basketball was one of the initial sports offered by the University of Miami when it opened in 1926 and Art Webb led the Hurricanes to a 7-1 campaign in their opening year. While there have been three spans since then that Miami has not fielded a team (1932-38, 1942-45 due to World War II and 1971-85), the Hurricanes have still tallied numerous impressive achievements.
Much of Miami's success has come recently, under the direction of Jim Larrañaga, who took over in Coral Gables, Fla., on April 22, 2011, and is one of the 35 winningest coaches in Division I history. Larrañaga, who has a program record 226 victories, has guided the Hurricanes to seven 20-win seasons, over a third of their all-time total (19). He has also led Miami to all four of its 25-win campaigns, three of its four Sweet 16 berths, its lone Elite Eight appearance (2022) and 14 of its 18 wins over Duke/North Carolina. A two-time ACC Coach of the Year, two-time USWBA District IV Coach of the Year and the 2013 consensus National Coach of the Year, Larrañaga led the Hurricanes to the 2013 ACC regular season and ACC Tournament titles.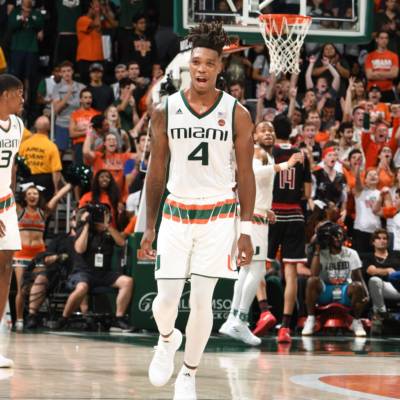 Larrañaga is not the only successful Hurricane head coach, though. Leonard Hamilton led Miami a co-BIG EAST regular season title and a Sweet 16 berth in 2000, five years after garnering UPI National Coach of Year distinction. Bruce Hale, who held the program's wins record (220) until 2022, helped Miami to the first four postseason berths in program history during a five-year stretch in the 1960's. Hart Morris, a UM Sports Hall of Fame member alongside Hale and Hamilton, guided the Hurricanes to their first 20-win season in 1946-47, while Tom McCann went 30-7 in his two seasons as head coach (1928-29, 1931-32).
The most prominent player in Miami history is undoubtedly Rick Barry, whose No. 24 is one of two retired by the program. A 1964-65 consensus first team All-American after averaging 37.4 points per game, Barry finished with 2,298 points in just three years and owns one of the longest-standing scoring records of any Division I program. The first of five Miami first-round picks, Barry went second overall in 1965 and turned in a prolific career, earn 12 All-Star nods, a scoring crown, an NBA Finals MVP and a championship, among numerous other accolades in what proved to be a Hall of Fame career.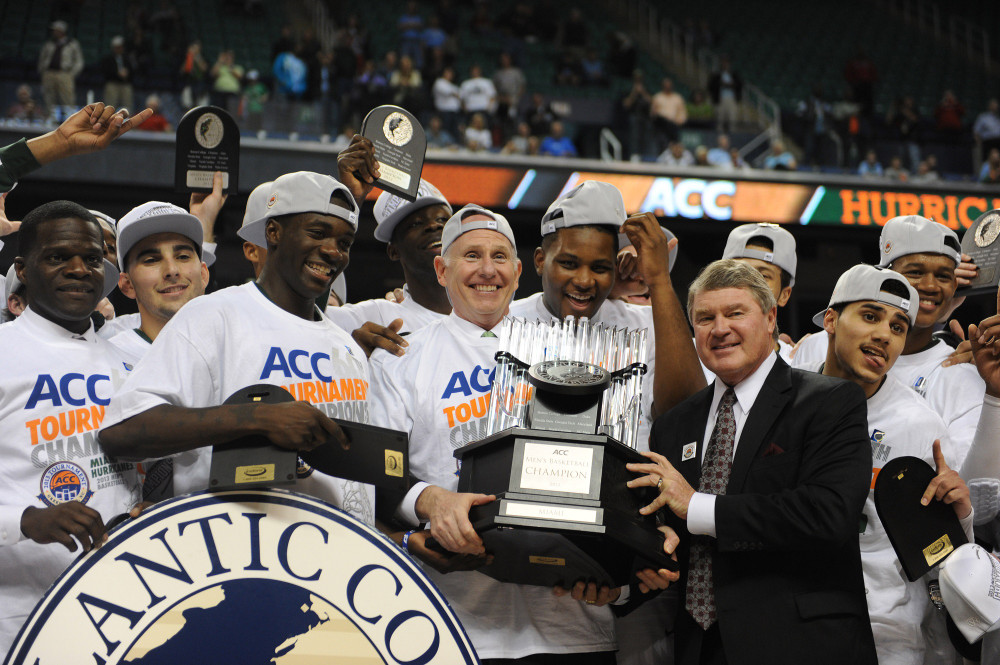 Barry is one of 32 Hurricanes who have been selected in the NBA/ABA Draft and/or played in the NBA/ABA. The list also features players such as Shane Larkin, the a top-20 pick after winning 2013 ACC Player of the Year, and Jack McClinton, who ranks second in ACC history in both 3-point percentage and free-throw percentage. Another notable name is James Jones, a three-time NBA champion and one of eight players in league history to reach the Finals seven years in a row. In 2018, Lonnie Walker IV went No. 18 overall to the San Antonio Spurs as the first one-and-done player in program history.
Larkin and Barry join Dick Hickox, Don Curnutt and Tim James on Miami's All-America list, while Kevin Presto and the aforementioned Jones were both Verizon Academic All-America honorees. They are five of the 43 players to eclipse 1,000 points in Hurricane history, with Curnutt and Eric Brown standing alongside Barry in the 2,000-point club.