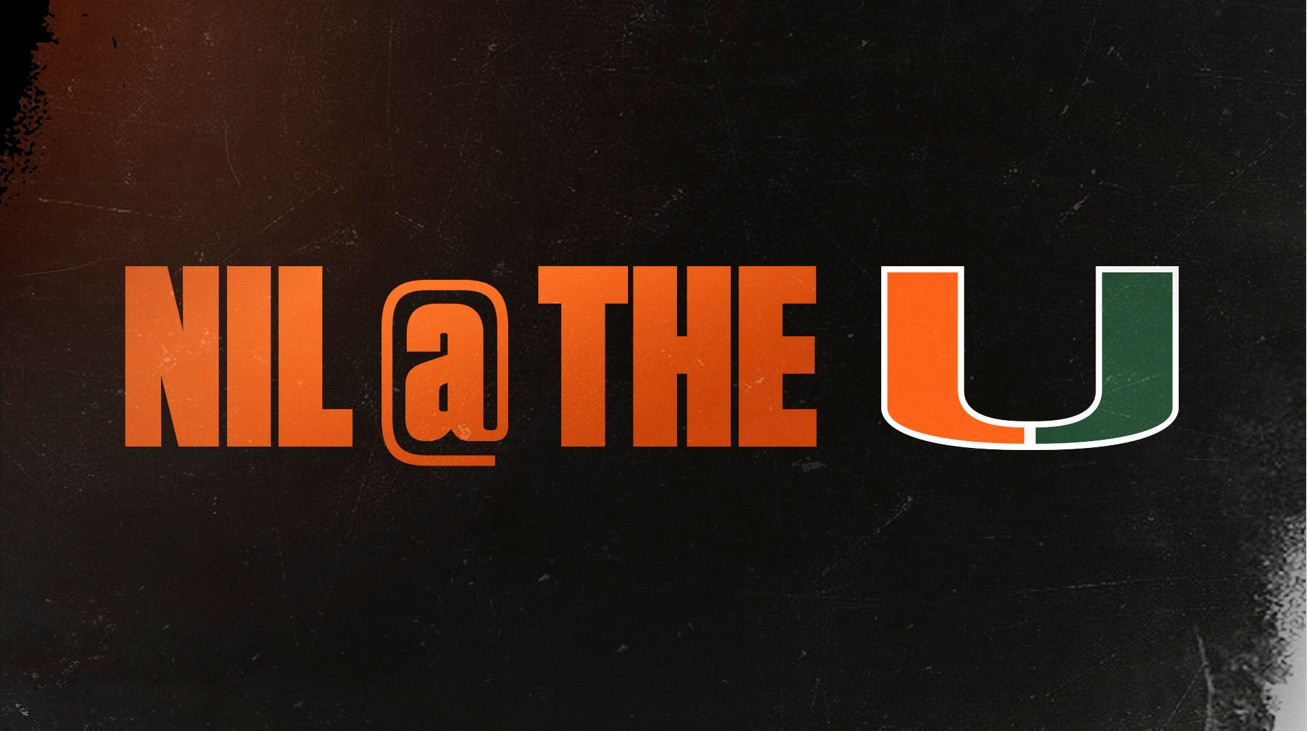 Name, Image & Likeness
Miami has partnered with industry leaders Opendorse and Altius Sports Partners on Name, Image & Likeness initiatives for Hurricanes student-athletes.
Opendorse is a national leader in athletic brand solutions that provides personal brand development resources and management technology used by more than 40,000 athletes worldwide. Miami utilizes Opendorse's entire suite of NIL products — Opendorse Ready™, Social™, and Monitor™ — to prepare student-athletes for success in college athletics with the market's best resources. Together, the products empower Hurricanes student-athletes to build, protect and maximize their personal brands with the industry's leading education, marketing, and compliance technology. Miami also utilizes Opendorse for the Miami Marketplace, which helps maximize NIL opportunities for Hurricanes student-athletes. Click here to visit the Miami Marketplace.
Altius Sports Partners provides ongoing strategic guidance on NIL for Miami Athletics as well as comprehensive educational support benefitting all internal and external stakeholders.
UM student-athletes may use Miami Athletics related marks and logos by securing agreements with approved University licensees and/or sponsors. Sponsorship rights are managed by Hurricanes Global Partnerships and licensing/retail rights are managed by Fanatics Licensing Management.
Vice President/Director of Athletics Dan Radakovich details the NIL opportunities available at the University of Miami.
Canes Connection
Canes Connection manages NIL opportunities for Miami student-athletes by building valuable partnerships with local businesses and connecting those businesses with UM student-athletes. Those NIL opportunities can help Canes student-athletes maximize the value of their brand and learn valuable entrepreneurial skills during their time at Miami.
You can learn more by visiting CanesConnection.com.
NIL Resources
Opendorse Ready is the elite NIL education solution in college athletics, providing student-athletes with industry-proven assessment, education, and performance tools. Ready helps Miami provide student-athletes with custom brand value assessments, live consultation sessions with industry leaders, and on-demand access to the NIL Masterclass, an education series featuring experts on brand building, monetization and financial literacy from leading brands including Instagram, Twitter and the Players' Tribune.
Opendorse Social is the mark​eting product student-athletes can leverage to build their brands, equipping them with access to video and photo content through drag-and-drop media libraries, one-tap publishing technology and real-time analytics.
Opendorse Monitor is the compliance product student-athletes use to protect their brand. Monitor helps them seamlessly disclose activities to simplify compliance and safeguard eligibility. Institutions have the ability to evaluate transactions. Monitor also features the NIL Policy Kit, which allows college athletics programs to easily customize and generate a clear NIL policy to support athletes, staff, and stakeholders.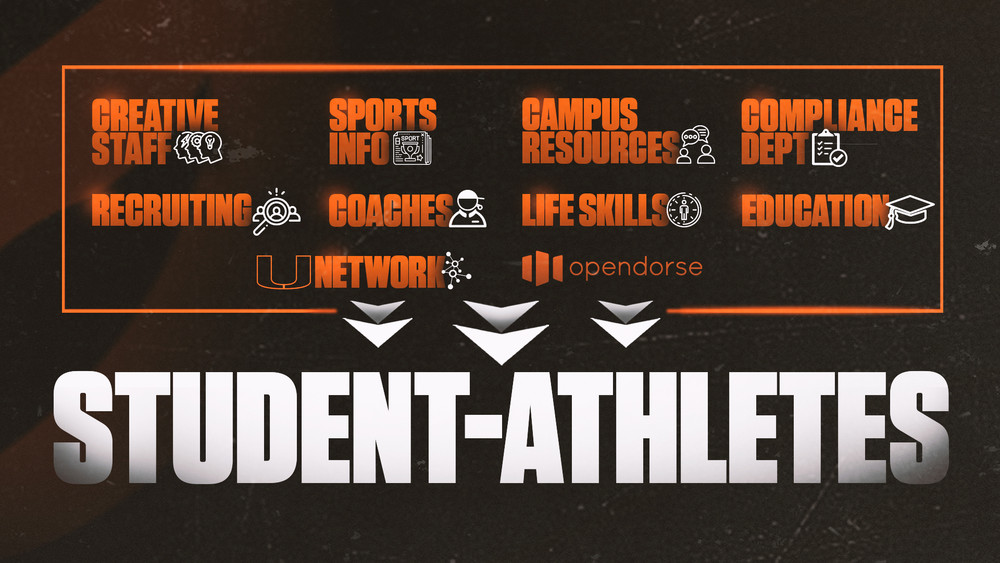 Ignite adds to the ongoing educational resources Miami Athletics has been providing through its Student-Athlete Development office, including career development, professional development, financial literacy, drug and alcohol education and sexual assault prevention and education. Miami Athletics is also working with the University's School of Law's Entertainment, Arts and Sports Law Program to develop a course that will teach student-athletes key business and legal concepts in building, protecting and monetizing their brand.  
About Opendorse
Opendorse is the sports technology company that maximizes endorsement value for athletes. Today more than 40,000 athletes around the world use Opendorse to understand, build, protect, and monetize their brands with support from partners including the PGA TOUR, NHL, NFLPA, MLBPA, WNBPA, LPGA, over 100 professional and collegiate sports teams, and hundreds of brands.
About Altius Sports Partners
Altius is a leading firm that delivers consulting, strategic planning, compliance support and education to its clients. An official partner of leading collegiate athletic departments and sports properties, Altius provides strategic solutions on topics ranging from NIL to the shifting landscape of employment and media rights within college athletics. The firm currently represents athletics departments at Arizona, Clemson, Duke, Georgia, Indiana, LSU, Miami, Mississippi State, Nebraska, Northwestern, North Carolina, Oklahoma, Oklahoma State, Oregon State, Penn State, Purdue, South Carolina, USC, Tennessee, Texas, Villanova, Virginia, Washington and Wisconsin.