Miami Athletics Teams with Altius Sports to Enhance NIL Program
CORAL GABLES, Fla. – The University of Miami Department of Intercollegiate Athletics (UM Athletics) has partnered with leading name, image and likeness advisory and education firm Altius Sports Partners (Altius) to develop the school's NIL program. The Altius NIL launch platform designed for UM Athletics includes, among other components, ongoing strategic guidance as well as comprehensive educational support benefitting all internal and external stakeholders.
"We want to put our student-athletes in the best position to maximize their Name, Image and Likeness opportunities during their time at Miami," said Miami Vice President/Director of Athletics Dan Radakovich. "Altius has the experience, resources and market knowledge to help us build innovative and adaptable NIL solutions that ensure our student-athletes realize their full branding potential."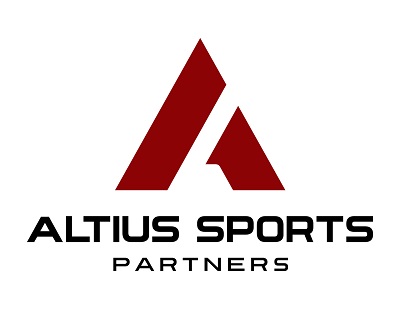 Aspects of the partnership include educational workshops for student-athletes, coaches and staff focused on group licensing, marketing, branding, recruiting and financial literacy among other key NIL areas. Additional elements include support around corporate partnership strategy, enhancement of departmental initiatives to empower more than 400 UM student-athletes across 18 sports and identifying and advising on emerging opportunities as the business around NIL evolves.
An official partner of leading collegiate athletic departments and sports properties, Altius specializes in developing and managing programs around important issues related to NIL. Through its industry expertise, extensive range of services and intellectual resources, the firm's holistic approach includes strategic vision and planning to help all participants navigate structural change and succeed in the changing collegiate landscape.
"Legendary athletes, championships, and brand equity unlike any other make the University of Miami one of a kind in collegiate athletics," said Altius Vice President of Collegiate Partnerships Andrew Donovan. "Our partnership with the Hurricanes will build on that tradition and support all Miami stakeholders as they navigate NIL by establishing a customized strategy that positions athletes at The U to effectively leverage their success on and off the field through newfound opportunities."
Miami has won 21 team national championships and 84 individual national championship in its storied history. UM Athletics is dedicated to developing and supporting its student-athletes in their efforts to achieve personal, academic and athletic excellence, resulting in the highest standards of achievement.
Backed by operational leadership and a best-in-class client services team, the cross-disciplinary network of partners and advisory team members at Altius includes:
Oliver Luck (Chairman, Altius Sports), sports business leader and former Commissioner of the XFL, EVP for Regulatory Affairs and Strategic Partnerships for the NCAA, and Athletic Director at West Virginia.
John Entz, 14-time Emmy winner and former President of Production at Fox Sports, SVP at MLB Network and producer at ESPN.
Gabe Feldman, Director of the Tulane Sports Law Program, Associate Provost for NCAA Compliance and Co-Director of Tulane Center for Sport.
Renie Anderson, CRO and EVP, Partnerships at the NFL.
David Carter, Executive Director of the USC Sports Business Institute, and a professor of sports business at USC's Marshall School of Business.
Jené Elzie, former Pac-12 athlete and current Chief Growth Officer for Athletes First Partners, sister company of Athletes First, the nation's largest NFL talent agency.
Michael O'Hara Lynch, former global head of sponsorship marketing at Visa, Inc. and global head of consulting at Nielson Sports, currently partner in 3 Emerald Marketing.
Jessica Mendoza, former Pac-12 athlete and Olympic gold medalist is a broadcaster for ESPN.
Kenneth Shropshire, CEO of the Global Sport Institute, and professor at Arizona State.
Malcolm Turner, sports business executive and former Vice Chancellor and Athletics Director at Vanderbilt and President of the NBA G League.
About Altius Sports Partners
Altius is a leading firm that delivers consulting, strategic planning, compliance support and education to its clients. An official partner of leading collegiate athletic departments and sports properties, Altius provides strategic solutions on topics ranging from NIL to the shifting landscape of employment and media rights within college athletics. The firm currently represents athletics departments at Arizona, Clemson, Duke, Georgia, Indiana, LSU, Miami, Mississippi State, Nebraska, Northwestern, North Carolina, Oklahoma, Oklahoma State, Oregon State, Penn State, Purdue, South Carolina, USC, Tennessee, Texas, Villanova, Virginia, Washington and Wisconsin. The firm has also partnered with Women Leaders in College Sports. Providing all stakeholders – athletics departments, coaches, and college athletes – with resources they need to thrive in the new age of college athletics, Altius leverages its deep reservoir of sports business sophistication to help those impacted to prepare and excel. We have built a team of cross-disciplinary leaders to reach higher levels of education, higher access to opportunities and higher standards of excellence.