The Watsco Center is the 200,000 square foot, 7,972-seat arena that is home to the University of Miami men's and women's basketball teams.
Watsco, Inc., based in Miami, is traded on the NYSE and is the largest distributor of air conditioning, heating and refrigeration products, with annual sales approaching $5 billion, 6,000 employees and over 600 locations throughout North America. Watsco has provided funding to the University since the 1990s through its 'Watsco Kids' program, providing children in the community free access to performance arts, sports and other events at the University.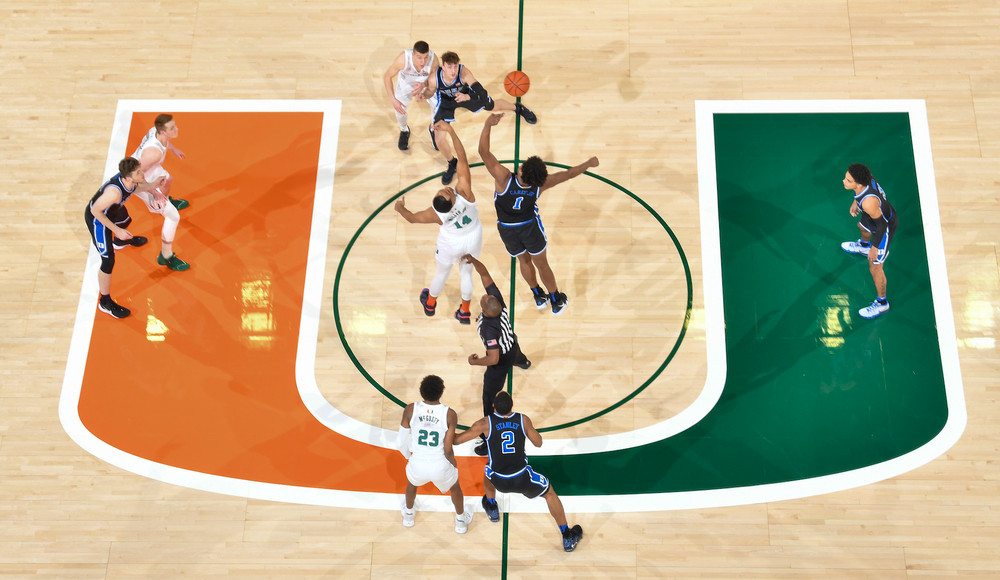 The men's basketball team opened the arena Jan. 4, 2003 with an overtime win over North Carolina. Since then, Miami has won the ACC regular-season championship in the building and hosted postseason NIT and WNIT games. The Hurricanes' women's basketball team recorded a perfect 20-0 season in the arena in 2010-11. In 2015-16, the Miami men's team sold out the arena for the season.
Since its opening, the arena has hosted a number of memorable events and sold-out shows, including Coldplay, DaBaby, Drake, The Fray, Green Day, Kodak Black, John Mayer and Lil Baby. It has also served as the setting for televised events and award shows such as the 2004 Presidential Debates, All Elite Wrestling, Billboard's Latin Music Awards, Premio Lo Nuestro, Premios Juventud, The X Factor and Unplugged featuring Ricky Martin and Thalia.
The venue has welcomed world-renowned figures and politicians, including His Holiness the Dalai Lama, former United States Presidents Bill Clinton and Barack Obama, former Secretary of State Hillary Clinton, former Vice President Joe Biden and late Senator John McCain.
Directions to Watsco Center