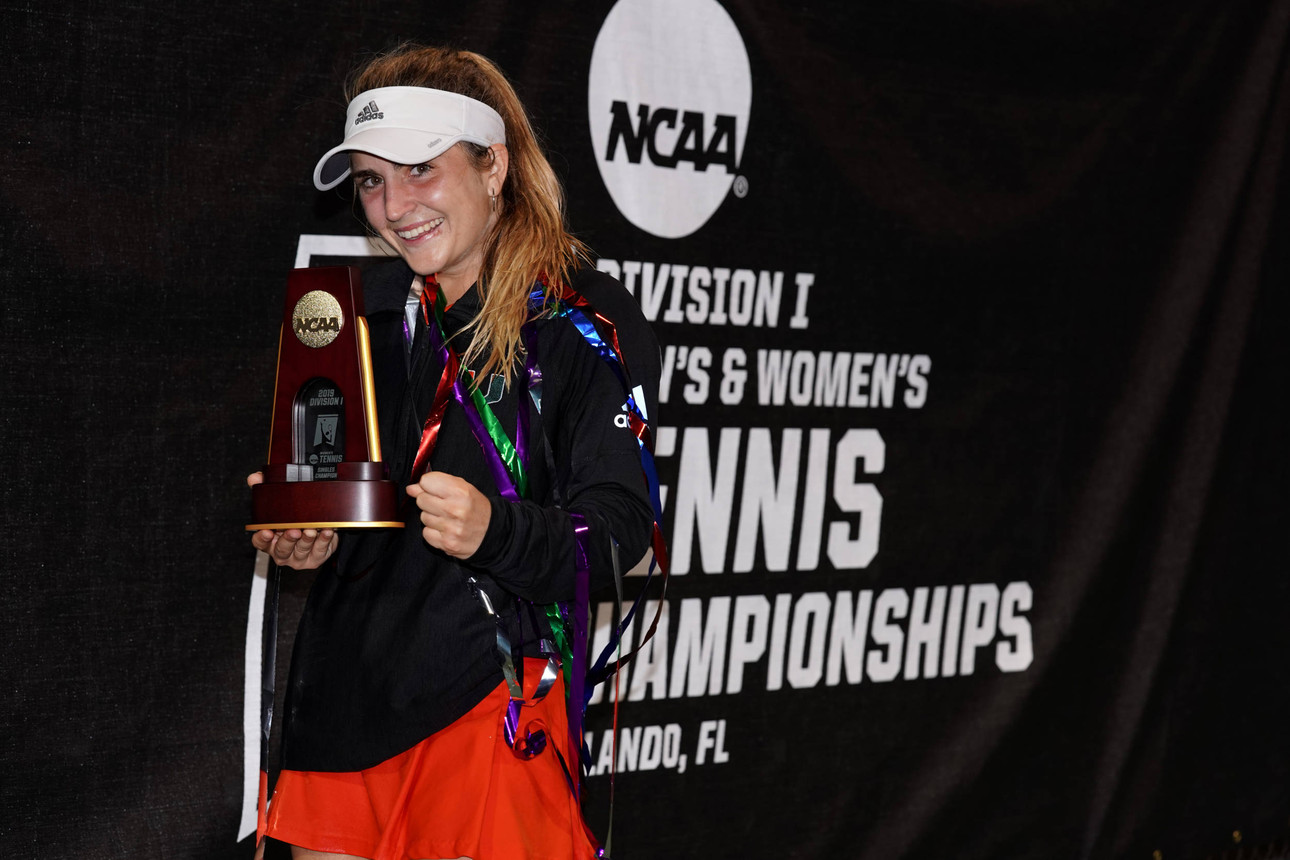 Women's Tennis History
One of the most storied programs in all of women's collegiate tennis, the University of Miami has a rich history spanning over half a century. The Hurricanes rank top-10 all-time in NCAA Team Championship finals berths (two), Elite Eight trips (12), Sweet 16 berths (24), wins (57) and appearances (36), while also placing No. 11 i2 Final Four trips (three).
Miami, which owns nine conference titles, is one of just seven schools with multiple NCAA Singles Championship winners and one of only seven with both a singles crown and a doubles crown. A total of 31 Hurricanes have combined for 71 ITA All-America distinctions. The Hurricanes have produced six ACC Player of the Year recipients and four ITA National Player of the Year designees.
Professionally, double-digit Hurricanes have earned top-250 WTA rankings, including Lise Gregory who peaked at No. 17 in doubles after reaching the 1991 Australian Open quarterfinals. Before the WTA era, Miami alumna Doris Hart won 35 Grand Slam titles and ascended to the top spot in the world rankings. She was an inaugural member of the UM Sports Hall of Fame in 1967 and is also in the International Tennis Hall of Fame and the Florida Sports Hall of Fame.
Much of Miami's success, including both NCAA singles champions and eight of the 12 Elite Eight trips, has come under Paige Yaroshuk-Tews, a first-ballot UM Sports Hall of Fame member in 2012. She has served as the team's head coach for 21 years and also spent four seasons as an assistant to Jay Berger, with her time at Miami thus dating back to the 1998 campaign.
While the list of accomplishments and accolades achieved by Hurricanes past and present is quite extensive, many of them, including some aforementioned, can be found below.
71 ITA All-America honors
36 of 40 NCAA Team Championship berths
31 ITA All-Americans
26 consecutive NCAA Team Championship berths
24 NCAA Team Championship Sweet 16 appearances
20 straight season with an NCAA victory
20 All-ACC honorees
19 ITA top-25 finishes in a row (2004-22; no final rankings in 2020)
17 20-win seasons
14 seasons with an undefeated home record
12 NCAA Team Championship quarterfinal appearances
11 NCAA Singles Championship Final Fours
Eight BIG EAST Championships
Six ACC Player of the Year honors
Six NCAA Doubles Championship Final Fours
Six ACC Scholar-Athlete of the Year accolades
Four ACC regular season championships
Four Academic All-Americans
Three NCAA Team Championship Final Fours
Two NCAA singles champions
Two NCAA Team Championship finals berths
Two undefeated seasons
One NCAA doubles champion duo
One ACC Championship crown
Miami placed second at the 2006 NCAA Team Championship