Neil Schiff Tennis Center, home of the Miami men's and women's tennis teams, was built to support college, amateur and professional tennis competitions. Funded by donations from friends and family of Neil Schiff in excess of $1 million, the courts were to also serve as the home for many of the nation's top amateur events. The NSTC annually hosts the International Junior Orange Bowl tournament and has hosted the NCAA Division I Women's Tennis Championships Regional.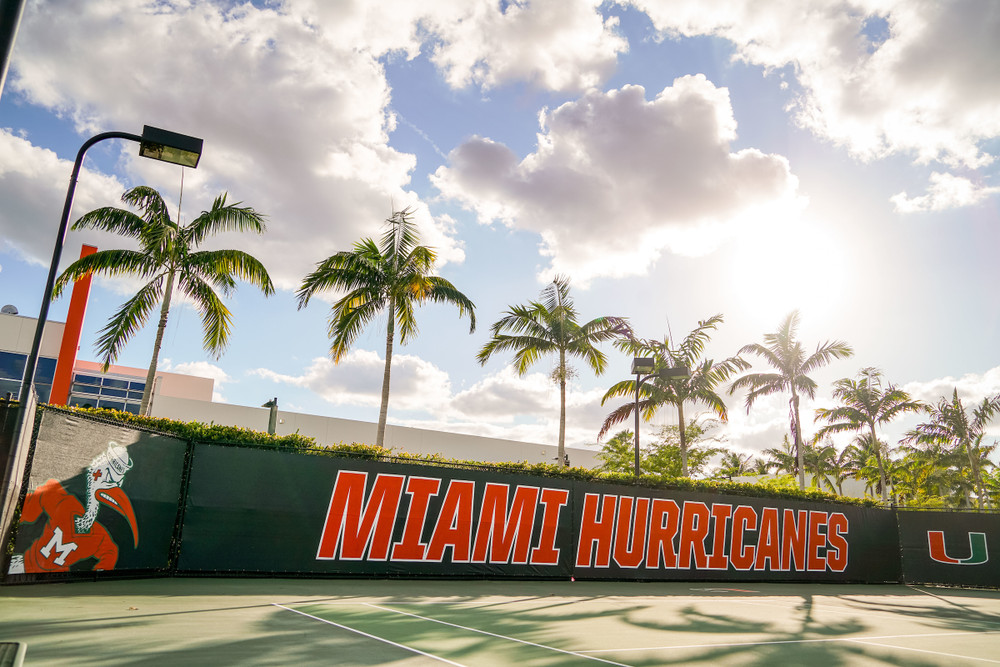 The Neil Schiff Tennis Center houses 16 world-class tennis courts including eight designated varsity courts. The varsity courts are flanked on two sides by premium seating for more than 1,000 spectators, including 144 courtside chair backs for optimum viewing. The varsity courts are designed for open spectator access, with spacious walkways that allow a clear view to every court in use during matches. Further, the NSTC is equipped with eight low mounted, individually lit halogen lights meeting the uniform lamination criteria set by the U.S. Lawn Tennis Association for championships play. The lighting system was once recognized for the prestigious Tennis Industry Magazine Court of the Year Award.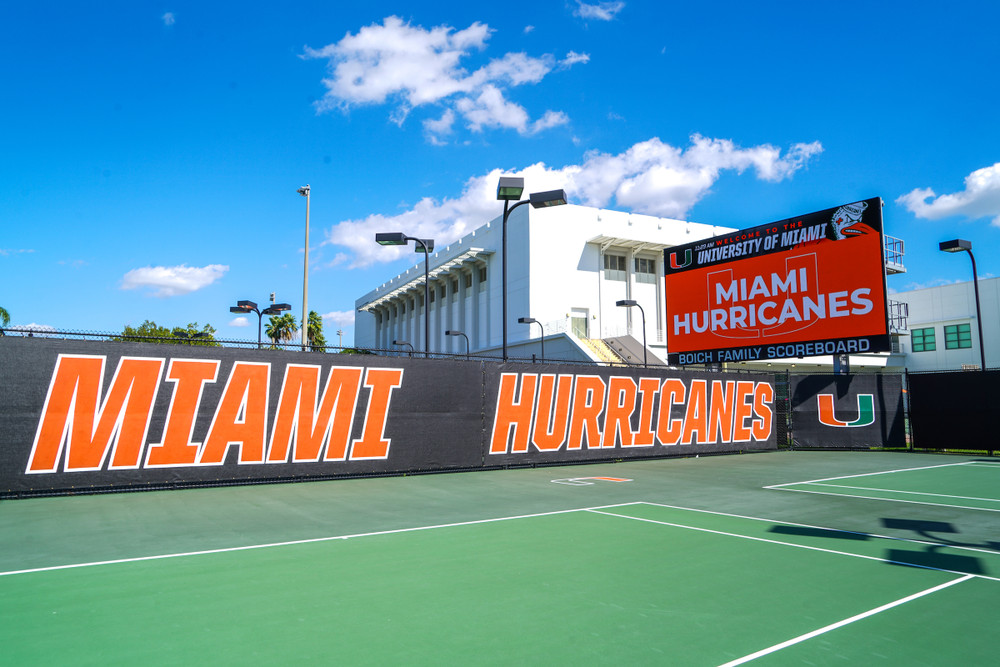 The NSTC includes amenities such as the tennis house located adjacent to the courts. The tennis house includes a beautiful reception area, spacious offices for the men's and women's tennis coaches, and a plush VIP/Player's Lounge. The lounge is complete with a large screen TV and three tinted glass walls for viewing matches all in air-conditioned comfort. There is no place better then the University of Miami's state-of-the-art Neil Schiff Tennis Center to enjoy an exhilarating day of college, amateur, or professional tennis matches.