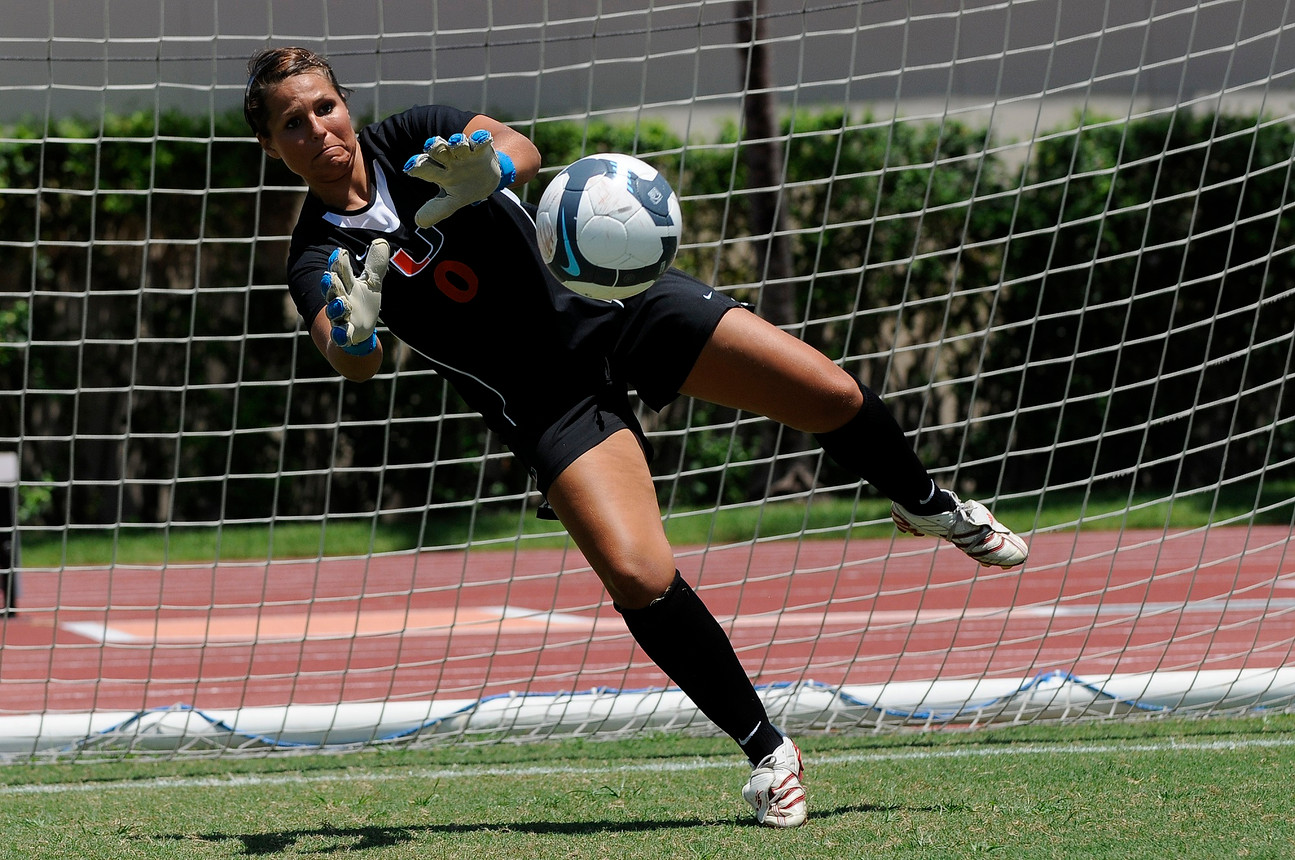 Soccer History
Miami soccer's inaugural season as a fully-funded varsity sport was in 1998, when Cobb Stadium groundbreaking ceremony took place to announce the future home of the Hurricane soccer program. The Hurricanes finished its first season with a winning record (11-7-1).
The University of Miami officially became a member of the BIG EAST conference the very next season, capping the 1999 campaign ranked 18th nationally with a total of 10 shutout victories.
In Miami's fourth and final season under the direction of Jim Blankenship, Miami earned its first NCAA Championship berth in 2001.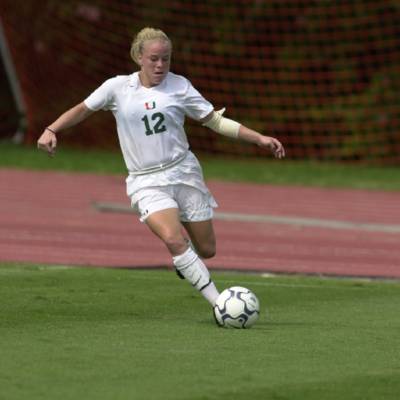 Six seasons later, Miami returned to the national stage in back-to back seasons (2007, 2008) In 2007, Miami earned its first top-five victory, topping fourth-ranked Boston College, 1-0, while Brittney Steinbruch earned ACC Freshman of the Year accolades and Tricia Tafliafero won ACC Coach of the Year. In 2008, Miami set the school record with a 7-0 start to the season.
Prior to the 2011 seasons, Miami hired Tom Anagnost who in his first season at the helm led returned to the Hurricanes to the NCAA Championship, and helped coach Miami to its first tournament victory in program history, a 3-2 double-overtime home win over Alabama.
The very next season Miami earned a pair of top-10 victories for the first time, including earning its first win over a No. 1 team with a 1-0 victory against Florida State. Overall Miami returned to the NCAA Championship for the fifth time in program history.
In 2016, Miami reached the ACC Championship for the first time since 2012 and set the program record for fewest goals allowed (16) and lowest goals against (0.82) in a season.
Since 2005 the Hurricanes have earned Academic Team honors every season.
All-Conference Teams
All-ACC Team
Sheuneen Ta, Second Team, 2004
Brittney Steinbruch, First Team, 2007
Lauren Singer, Second Team, 2007
Kate Howarth, Second Team, 2011
Ashley Flinn, Third Team, 2013
Gracie Lachowecki, Second Team, 2015
Gracie Lachowecki, First Team, 2016
Phallon Tullis-Joyce, Second Team, 2018
ACC All-Freshman Team
Brittney Steinbruch, 2007
Jasmine Paterson, 2012
Kristina Fisher, 2016
All-BIG EAST Team
Deidre Bass, Second Team, 1999
Lisa Gomez, Second Team, 1999
Vonda Matthews, Second Team, 2000
Deidre Bass, Second Team, 2001
Vonda Matthews, Second Team, 2001
Vonda Matthews, First Team, 2002
Lindsey Yach, Second Team, 2003
BIG EAST All-Rookie Team
Lisa Gomez, 1999
Vonda Matthews, 2000
Britney Butcher, 2001
Lindsey Yach, 2002
Sheuneen Ta, 2003