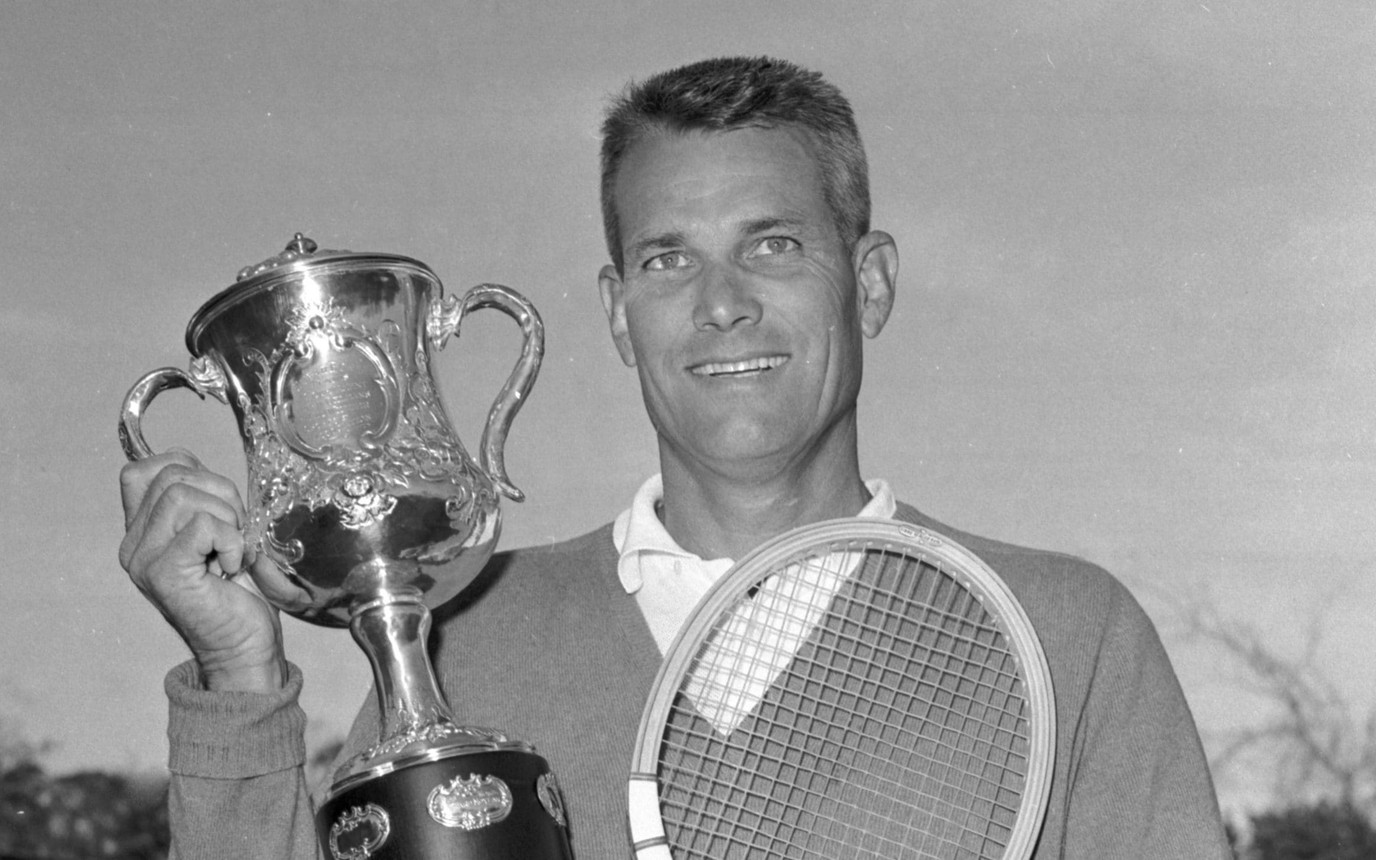 Men's Tennis History
The University of Miami tennis program is one of the most successful in the country. The storied history of Hurricane tennis has been highlighted by one of the best dual match records in collegiate sports. Since 1930 the Hurricanes have compiled a record of 1198-455-9. In fact, from 1957-1964, the Hurricanes rolled up 137 consecutive dual match victories, one of the most impressive winning streaks in sports history.
Through the years, the Hurricanes have also produced winning streaks of 72 and 57 straight dual match victories and have fielded only six non-winning seasons since 1950. The program's presence on a national level has been quite dominating as the Hurricanes have qualified for the NCAA Championships 29 times since the NCAA began a dual-match, single elimination team tournament in 1977.
The University of Miami tennis program officially became a member of the BIG EAST Conference in 1991 and went on to dominate the league during its tenure, winning the BIG EAST title eight times.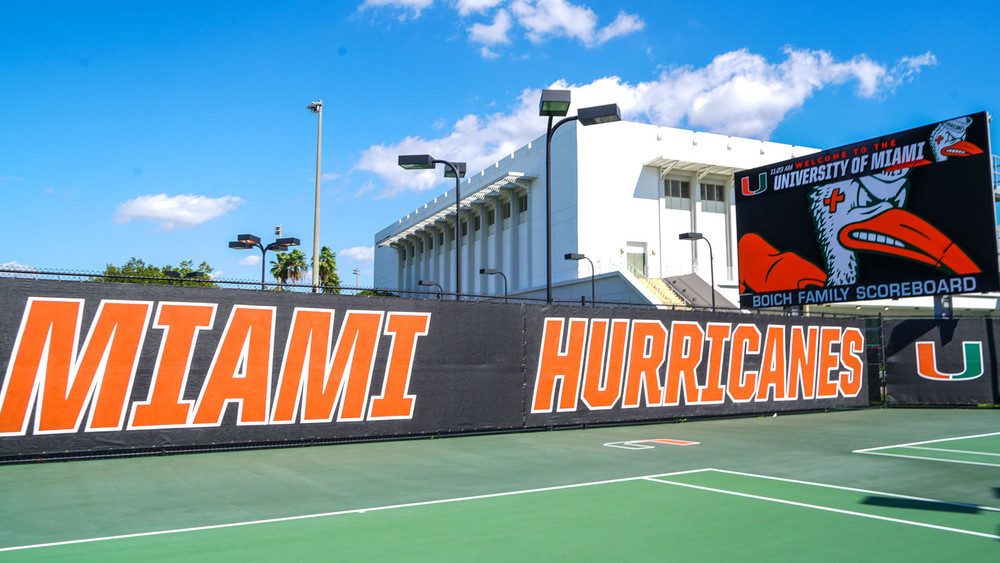 Miami then joined the Atlantic Coast Conference in 2004-05. The Hurricanes quickly rose to the top of the ACC ranks and in 2006, won a share of the regular-season title, while producing the league's Coach, Player and Freshman of the Year for the first time in conference history.
Throughout its history, the Hurricanes have produced great players, collecting four NCAA Championship singles titles and producing 28 All-Americans (52 selections) including Johan Donar, Miami's all-time singles win leader and first four-time All-American (1987-90), Luigi D'Agord (2006-07), and Daniel Vallverdu (2006-08), UM's second four-time tennis All-American. Three players have achieved the coveted No. 1 national ranking – Francisco "Pancho" Segura in 1936 and 1937, Conny Falk in 1990 and Srjdan Muskatirovic in 1994.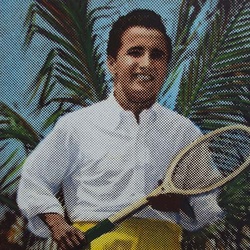 Francisco "Pancho" Segura was the forerunner of the brilliant success of the program becoming one of the only two players to win three consecutive NCAA Singles Championships (1943-44-45). He captured his fourth NCAA Championship title, pairing with Thomas Burke to win the 1945 doubles championship.
All-Americans Pat Cramer and Luis Garcia brought home the second NCAA doubles title in 1970, while another All-American, Andrew Burrow, delivered the Hurricanes fourth single crown in 1987, defeating Michigan's Dan Goldberg in the title match.
Men's Tennis Alumni
Adria Soriano Barrera (2017-21)
John Geraghty (1976-77)
Alexander Fahnehjelm (2014-15)
John Hammill (1963)
Alvaro Fillol (1972-75)
John Hoyes (2002-06)
Andrew Burrow (1984-87)
John Karabasz (1961-63)
Andrew Golub (2000-03)
Jorge Carvalho (1996-97)
Andrew Harrington (2014-15)
Jose Lieberman (1999-2002)
Arpad Odry (1996-99)
Josh Cohen (2004-07)
Arturo Zizold (1995-98)
Keith Crowley (2007-11)
Benjamin Hannestad (2018-22)
Kevin Bondar (2014-17)
Bernard Tefel (2013-16)
Lawrence Wrenn (1970-74)
Bojan Jankulovski (2017-22)
Luigi D'Agord (2005-07)
Brian Levine (1979-82)
Luis Garcia (1969-71)
Carl Sundberg (2007-11)
Mark Arrowsmith (1996-2000)
Chris Louw (1983-86)
Manuel Rodriquez (1984-85)
Christian Langmo (2014-18)
Max Andrews (2015-17)
Christo Steyn (1980-83)
Michael Lang (1999-2001)
Chuck Willenborg 1984-87
Mike Belkin (1965)
Colin Purcell (2003-04)
Mike Brunnberg (1980)
Conny Falk (1989-91)
Mike Robertson (1982-83)
Craig Campbell (1981-84)
Mike Russell (1996-97)
Dane Dunlap (2015-20)
Nick Badenhorst (1981-83)
Daniel de Boer (1988-92)
Niclas Genovese (2014-18)
Daniel Shebshayevich (2013-15)
Nile Clark (2014-18)
Daniel Vallerdu (2005-09)
Octavio Martinez (1973-76)
David Ciombor (1994-95)
Ola Jonsson
David Rosenfeld (2007-08)
Omar Aly (2010-14)
David Simon (2009-10)
Oren Vasser (2020-22)
Dean Cohen (1991-92)
Pablo Aycart Joya (2017-21)
Dennis Fine
Pat Cramer (1968-70)
Diego Soto (2010-14)
Patrick Sebastian (2020-21)
Eddie Dibbs (1970-72)
Paul Mattson (1988-92)
Eduardo Pavia (2011-12)
Pieter Aldrich (1983-84)
Eric Hechtman (2002-2006)
Pietro Pennisi (1989-90)
Erik Lundt (1984-90)
Piotr Lomacki (2014-18)
Ernesto Lingen (1988-91)
Raymond Schot (1993-94)
Fermin Calvo (2015-16)
Raz Reid (1970-72)
Francisco Bastias (2018-20)
Robert Bossong (1959-61)
Francisco Pancho Segura (1943-45)
Rodney Mandelstam (1962-63)
Fredrik Perman (1991-92)
Roger McCormick (1960)
Gabriel Flores (2010-14)
Ron Myers (1976)
Gil Kovalski (1993-96)
Srjdan Muskatirovic (1994-95)
George Schuert (1964)
Stefan Millcevic (2020-21)
Gus Firchardt (1984-87)
Stephen Madonia (2018-21)
Hector Nieto (2006-10)
Steve Kennedy (1985-86)
Henri de Wit (1982-83)
Steve Rogul (1978)
Henrique Tsukamoto (2011-15)
Stewart Samia (1981)
Ian Duvenhage (1977-80)
Tarik El-Bassiouni
Ignacio Taboada (2008-09)
Tatsuki Shimamoto (2017-20)
Ira Schwartz 1982-87
Tavo Martinez (1973-76)
Ivan Rodrigo (1996-97)
Tijmen Leisink (1993-94)
Jaime Fillol (1967-68)
Tim Krebs (2002-06)
Jerry Moss (1958-59)
Todd Widom (2001-2003)
Jesse Flores (2015-17)
Tonny Pieterman (1992-93)
Joaquim Rasgado (1972-75)
Tymen Leisink (1993-94)
Joe Globisch (1971-74)
Vivek Subramanian (2004-08)
Joel Berman (1999-2000)
Wilfredo Gonzalez (2011-15)
Johan Donar (1986-90)
William Albanese (2012-14)
Johan Lindqvist (1998-01)
William Grattan-Smith (2018-20)
John Donar (1987-88)
William Minick (1958-60)
John Eagleton (1974-77)
Wolfram Knobling (1993-94)