University of Miami Athletics
Carlos Lequerica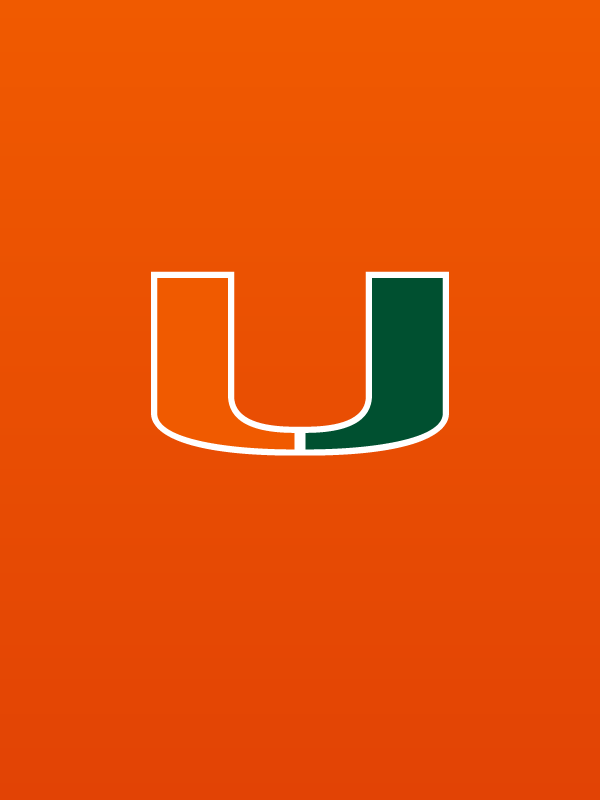 The asterisk next to 2020 and 2021 season bios indicate the NCAA's decision to grant an extra year of eligibility for student-athletes in light of the COVID-19 pandemic; the student-athlete's year of eligibility did not "advance" from 2020 to 2021 due to this NCAA ruling.
Junior (2022 – FIU): Appeared in 16 games, including 11 starts…Finished season with 2-5 mark and 5.16 ERA…Picked up one save…Struck out 51 batters, while walking 21 in 52.1 innings…Tossed 1.2 scoreless innings against St. Thomas (Feb. 18)…Struck out pair to earn save vs. St. Thomas (Feb. 19)…Scattered two hits and fanned six across four innings in first start of campaign against Miami (Mar. 8)…Limited Marshall to one hit across five shutout innings, while striking out six in first win (Mar. 20)…Recorded season-best seven innings and eight strikeouts at FAU (Apr. 30)…Totaled seven punchouts in five frames of two-run baseball against Rice (May 20).
*Sophomore (2021 – Miami Dade): Pitched in 15 games and made two starts…Went 1-1 with 4.08 ERA…Tallied 53 innings and 63 strikeouts…Made season debut with scoreless frame vs. State College of Florida (Jan. 30)…Struck out season-high eight across five hitless innings in first start for Sharks against ASA College (Feb. 9)…Scattered four hits and two runs, one unearned, over season-long 6.2 frames, while striking out seven vs. Indian River State (Apr. 23).
Sophomore (2020 – Bethune-Cookman): Appeared in seven contests out of bullpen for Wildcats in shortened 2020 college baseball season…Finished with 2.70 ERA and one save across 6.2 innings…Allowed just two hits…Totaled five scoreless outings…Struck out pair in shutdown frame against Alabama A&M (Feb. 20)…Pitched season-high 1.2 innings at Texas State (Mar. 7)…Tossed scoreless inning at FIU (Mar. 11).
Freshman (2019 – Bethune-Cookman): Pitched in eight games with three starts…Went 0-3 with 8.64 ERA over 16.2 innings….Made collegiate debut against FGCU (Feb. 16)…Tossed scoreless frame vs. FIU (Feb. 19)…Threw two shutout innings against Alabama A&M (Mar. 27)…Allowed two runs on pair of hits over season-high five innings, while striking out six batters vs. Jacksonville (Apr. 30)…Pitched two scoreless frames at No. 21 Miami (May 5).
High School: Two-year letterman at TERRA….Named to 2018 7A-16 All-District Team….Totaled 6-2 record and 2.35 ERA in 11 starts…Registered three complete games and shutout.
 Personal: Son of Gabriella Lequerica…Has one sister, Kiara…Intends to major in economics.