No. 20 Canes Close Out Five-Game Homestand Tuesday
HURRICANES HOST KNIGHTS
• After its first weekend-sweep over Florida State since 2001, Miami wraps up its five-game homestand against the UCF Knights Tuesday evening.
• The Hurricanes lead the all-time series over the Knights, 24-10, including a 14-9 advantage at Alex Rodriguez Park at Mark Light Field.
• Under fifth-year head coach Gino DiMare, Miami is 34-10 (.773) in midweek tilts.
• Miami fourth-year right-hander Alejandro Torres (2-0, 3.32 ERA) toes the rubber, opposing UCF freshman righty Cameron Leiter (0-1, 8.50 ERA).
• In his last start against FIU on March 28, Torres tossed a career-long 3 2/3 innings, retiring 11 of the 13 batters he faced.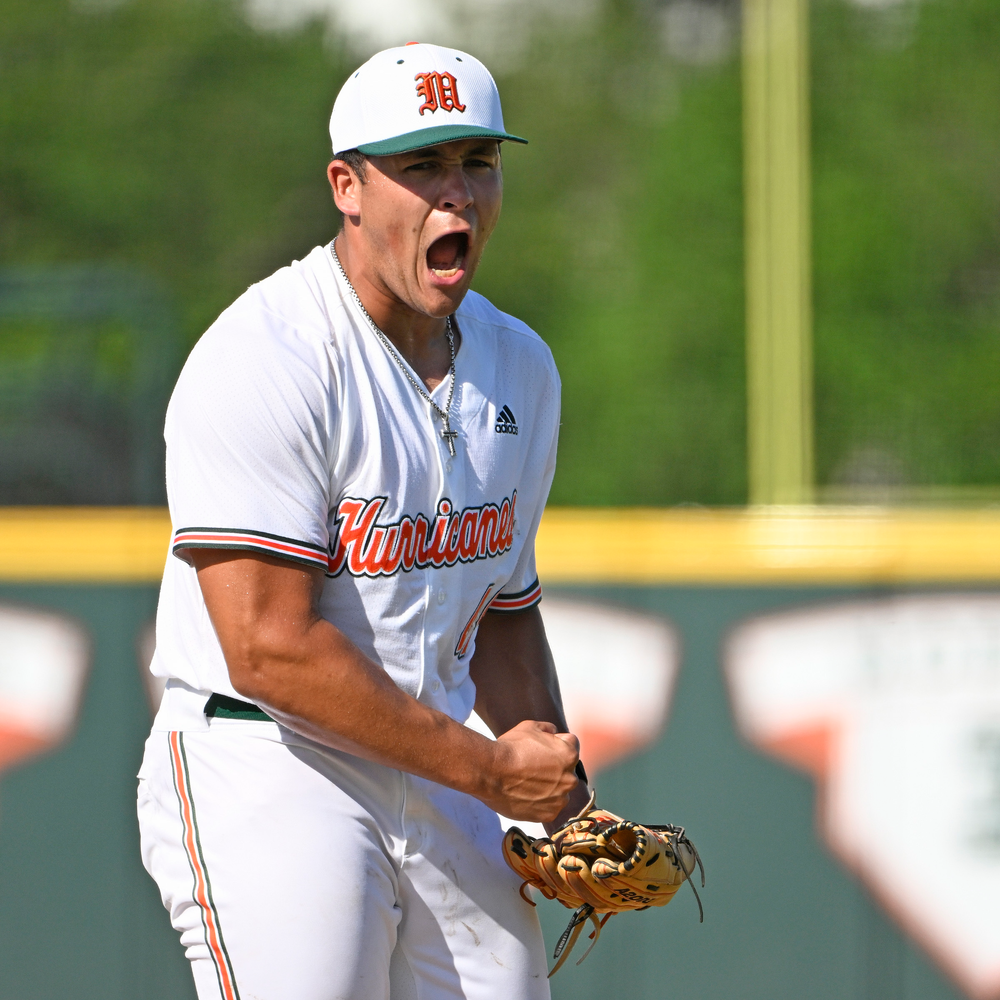 PARTY LIKE IT'S 2001
• For the first time in 22 years and the eighth time in school history, the Hurricanes picked up their first-weekend sweep over rival Florida State.
• Across the three-game set, Miami outscored the Seminoles, 27-6, recording an 11-0 victory in the series opener, a 3-2 win Saturday and a 13-4 triumph in the finale Sunday.
• All three Miami starters pitched into the eighth inning, marking the first occurrence three consecutive Hurricane hurlers accomplished that feat since 2014.
• Sophomore ace Karson Ligon earned ACC Pitcher of the Week honors, following a career-best eight shutout innings.
• Saturday starter Gage Ziehl tied a career high with nine strikeouts across 7 2/3 frames of one-run baseball.
• Junior right-hander Alejandro Rosario punched out a career-high 12 batters over a career-long eight innings, retiring the final 14 batters he faced.
HOME SWEET HOME
• The Hurricanes are off to their best 20-game start at home since 2016, posting a 17-3 mark inside the friendly confines of Alex Rodriguez Park at Mark Light Field this season.
• Miami is slashing .307/.420/.572, outscoring its opponents, 177-90, across its 20 home contests.
• With head coach Gino DiMare at the helm, the Hurricanes boast a 100-32 (.758) record at Mark Light Field.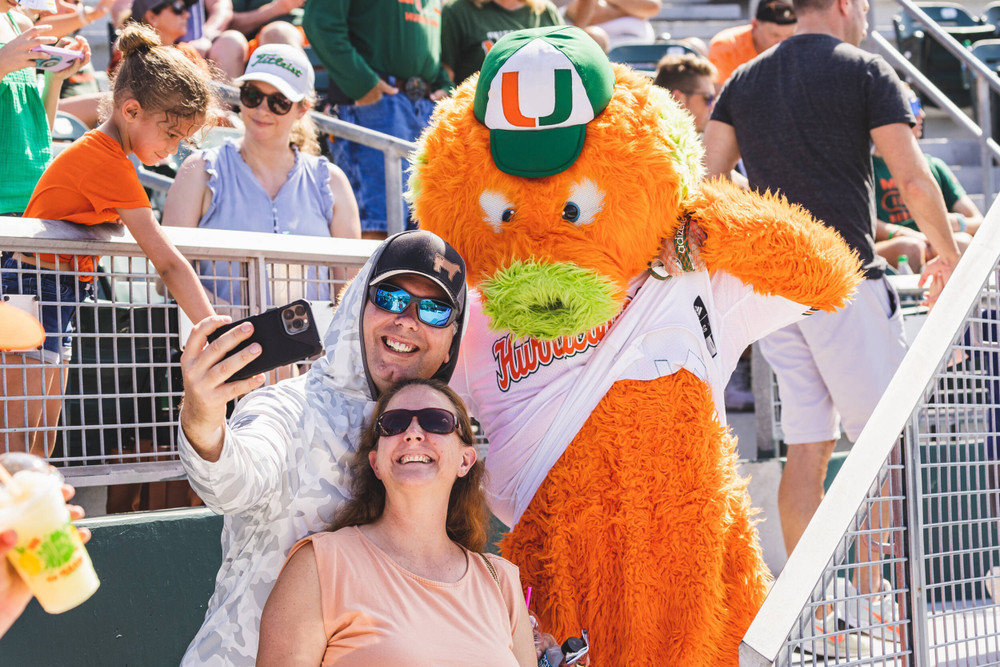 CARDIAC CANES
• Through its first 28 games, Miami has notched 11 come- from-behind victories, including three walk-off wins.
• The Canes are 5-7 when trailing after six innings, matching their entire win total in those situations from last year.
• Miami overcame a five-run deficit at then-No. 6 Florida, scoring 13 unanswered runs and rallied to win following a six run deficit against then-No. 17 Virginia Tech.
• The Hurricanes have registered seven five-plus-run frames, recording a season-high 10 runs in the seventh inning versus the Hokies on March 18.
MIAMI MASHERS
• As of April 3, the Hurricanes are tied for seventh nationally in home runs (57).
• 112-of-213 (52.6%) of the Hurricanes' runs have been plated by a homer compared to 161-of-457 (35.2%) a year ago.
• Miami has circled the bases in 23 of its 28 games, totaling 17 multi-homer performances along the way.
• The Canes are 19-5 when launching at least one home run and 16-2 when mounting two-plus jacks.
• The Hurricanes are on pace for 111 homers during the regular season, which would rank as the second-most by a Miami team in a single season.
• Fifteen different Hurricanes have left the yard, with junior Carlos Perez blasting a team-best eight round-trippers.