ORLANDO, Fla. — It was a normal road trip until it wasn't.
In 2020, the Miami Hurricanes baseball team traveled to Orlando to face UCF.
It'd be its last game of the season.
After toppling the Knights, 3-2, the Hurricanes were poised to continue their hot start.
But rather than hop on a flight to Virginia, Miami took a long bus ride back to Coral Gables.
"It hit us by shock," right-handed pitcher Alex McFarlane said. "We didn't really have a good idea of what was going on. All the conferences were canceling the seasons. We didn't know what to say. We didn't know what to do. We didn't know what was going to happen after."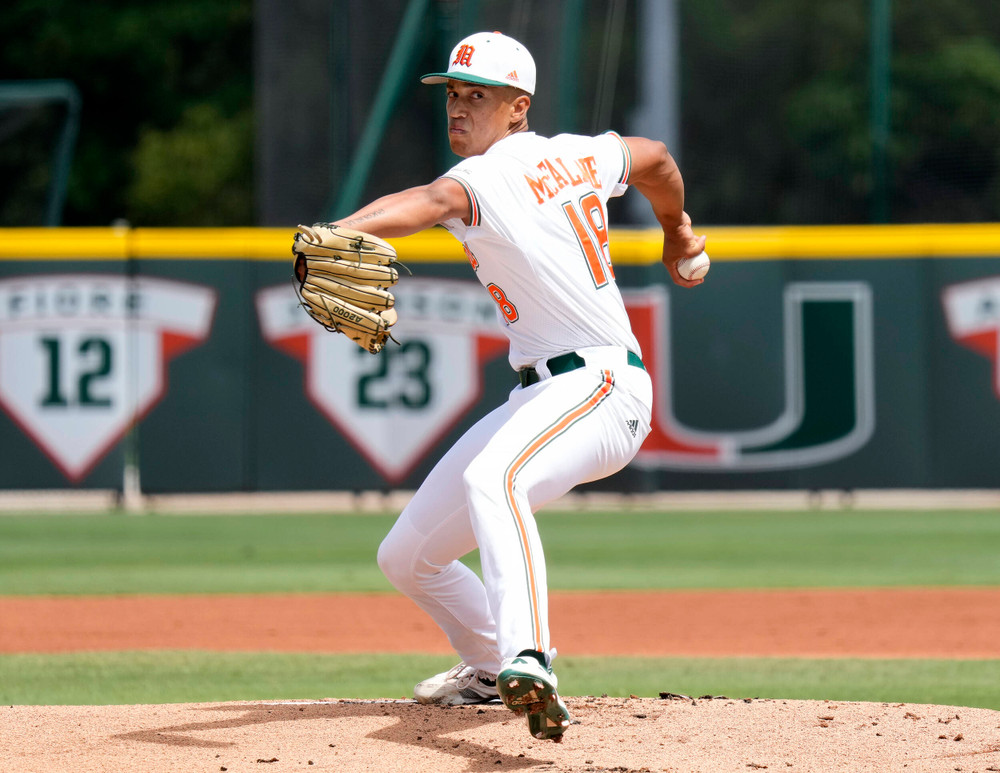 Now, the Hurricanes (11-4, 2-1 ACC) return to Orlando for the first time in two years to square off with UCF (11-5, 0-0 AAC).
Miami only has four players on its current roster from that 2020 team: McFarlane, Jake Garland, JP Gates and Carson Palmquist.
And the quartet's experience from their previous visit has played a pivotal role in their collegiate careers.
"It was heartbreaking," Garland recalled. "The season was taken away just like that. For some guys, UCF was their last game ever. I learned a lot from that trip. We can't take anything for granted. Come out like every game is going to be your last game."
To this day, there are still unanswered questions.
But that uncertainty has fueled the Hurricanes even more.
"We had one of the best Miami teams ever," Gates said. "We will always wonder if that could've been the season, we got Miami back on track. We work hard year-round and it was gone in the blink of an eye. It makes us very hungry and determined to play."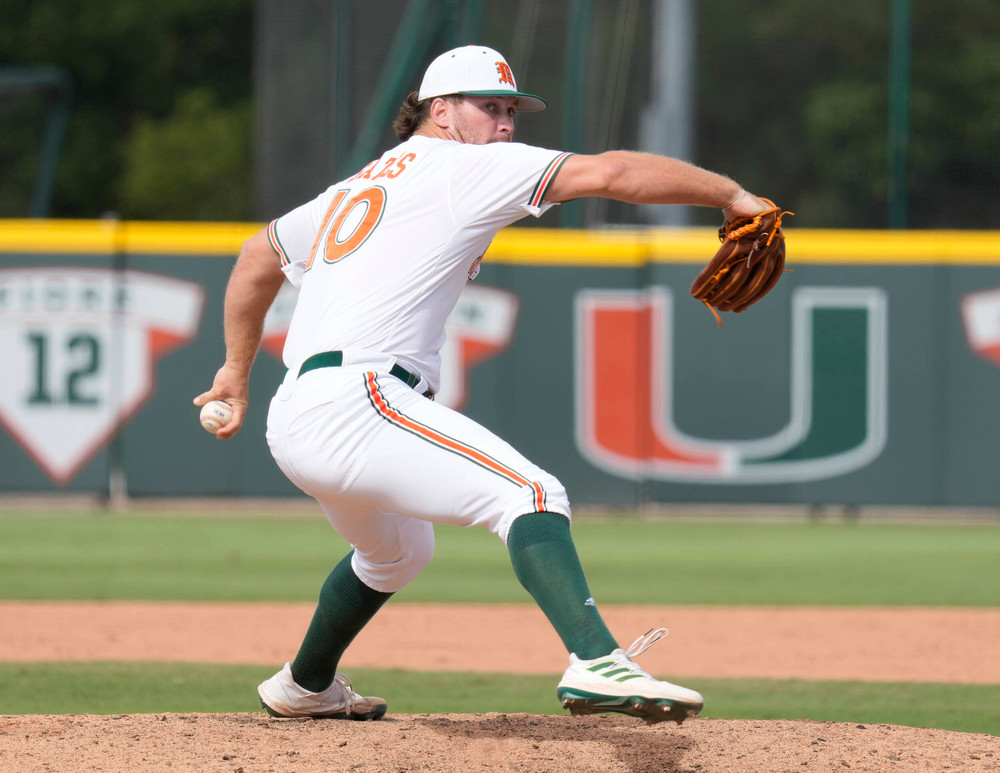 The Hurricanes are 22-5 in midweek matchups, including a 2-0 mark in 2022, under fourth-year head coach Gino DiMare.
As it has approached each contest this season, Miami's biggest game of the year is the next one.
"Gino always tells us that one of our toughest midweeks is UCF," Gates said. "We go in knowing that it's going to be a good game, it's going to be back and forth. They're a good team, pitching, hitting, they've got it all."
Miami leads the all-time series against the Knights, 23-8, and has won all 10 meetings away from Mark Light Field.
The Hurricanes will turn to Garland (2-1, 2.51 ERA), who will oppose UCF lefty Will Saxton (1-0, 1.08 ERA), Wednesday.
"UCF was a great atmosphere," Garland said. "The fans were all over us. Your adrenaline might be pumping a little more, but I don't get too caught up in what the fans say."
After opening the season with their first 15 games in Miami, the Hurricanes' focus remains the same.
"It starts with the first pitch," Gates said. "If we hit, pitch and play defense, nobody is going to beat us. If we play our game, we're going to come out with a win."