17th-Ranked Hurricanes Howl Past Georgia Tech, 4-2
CORAL GABLES, Fla. — It was a pawfect night at Mark Light Field.
With 95 four-legged friends in attendance, the 17th-ranked Miami Hurricanes bounced back.
Right-handers Gage Ziehl and Andrew Walters muzzled the Georgia Tech Yellow Jackets, leading the Hurricanes to a 4-2 win on Bark in the Park Night Friday evening.
"Maybe our best performance by a starter this year," Miami head coach Gino DiMare said. "He got ahead. He got his breaking ball to work really well. He got a lot of swing and misses, got a lot of early contact, quick innings, and was extremely efficient."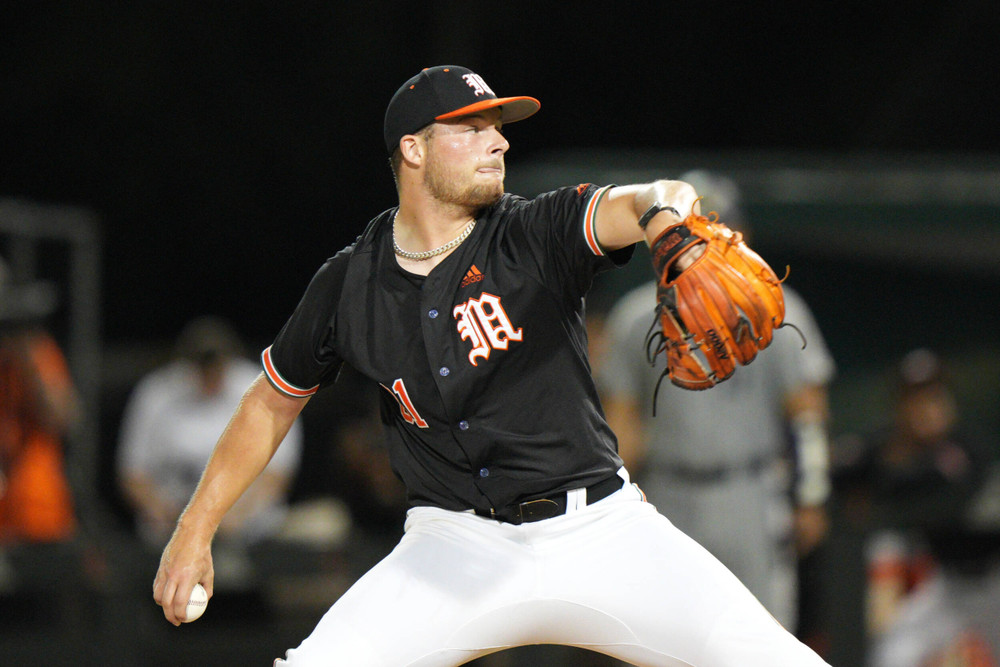 Ziehl (5-4) was the most pawpular dog in the park, as the Miami (24-14, 11-8 ACC) sophomore yielded only two runs on as many hits against the Yellow Jackets (21-17, 7-12 ACC), matching a career high with eight innings pitched.
The Macedon, N.Y. native started the pitching pawty by retiring the first 13 batters he faced.
"My location was pretty good tonight," Ziehl said. "I had all three pitches working. My 0-2 pitchers were good and they were getting themselves out early in the count, which helped me be efficient."
After eight rebarkable innings from Ziehl, Walters (4) tossed a scoreless ninth to secure the series-opening win.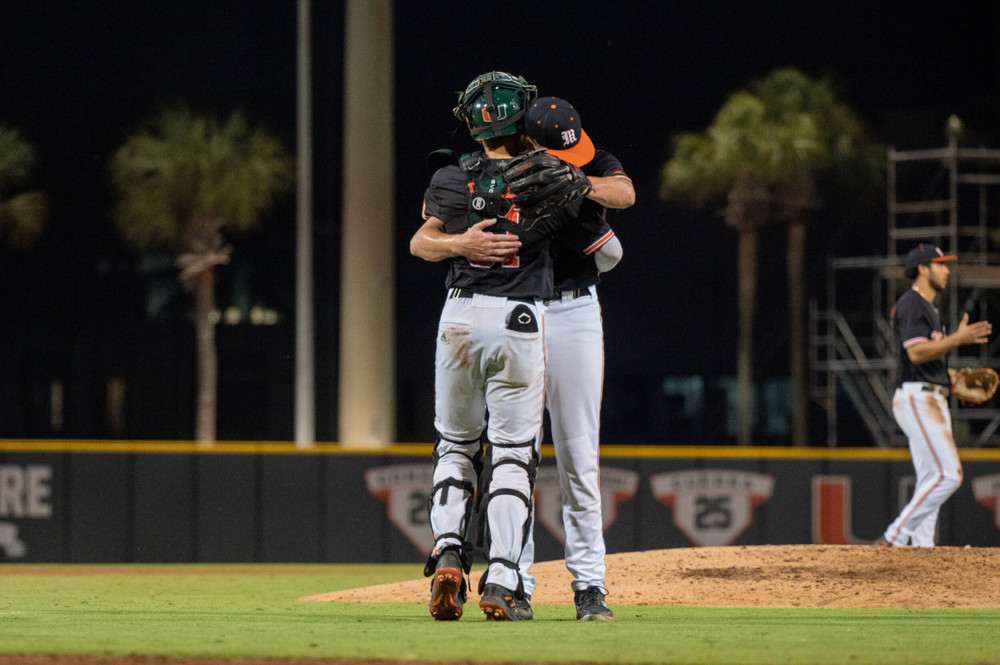 "I'm not shying away from anyone," Walters said. "Like I always have, I go right after hitters."
The Hurricanes provided plenty of offense for the two bulldogs on the mound.
After third baseman Yohandy Morales legged out a two-out double, junior Zach Levenson put Miami ahead with an RBI single in the first.
Sophomore Lorenzo Carrier joined the pawty with a two-run extra-base hit in the fourth, pushing the Hurricanes lead to 3-0.
The Yellow Jackets barked back with a pair of runs in the fifth, but Levenson chased home another tally to respond in the bottom half.
"You're not going to hit home runs all the time. We have, and it's crazy, but that's not always going to happen," DiMare said. "With two outs and nobody on base, we extended the innings. Those are really big at-bats because you know you're one pitch away as a defense from getting out of the inning. We came through and did a great job tonight."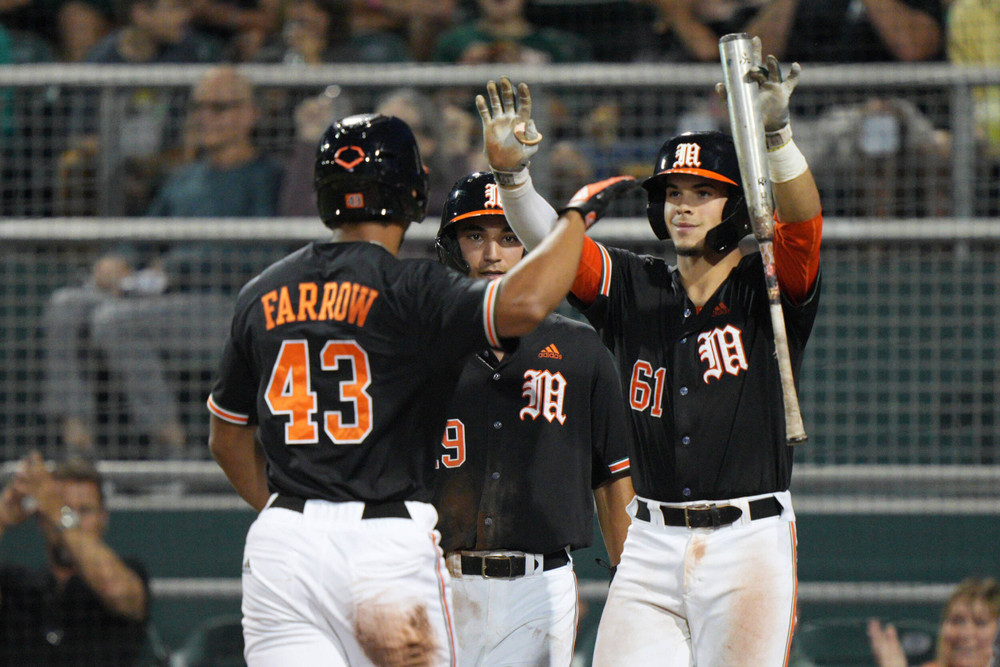 With the victory, DiMare fetched his 150th career win, tying legendary skipper Ron Fraser as the second-fastest coach in Miami baseball history to reach the milestone, trailing only two-time national champion Jim Morris.
The Hurricanes will look to retrieve their fourth ACC series victory at home, when the two sides meet again Saturday. First pitch is set for 7 p.m.
To keep up with the University of Miami baseball team on social media, follow @CanesBaseball on Twitter, Instagram and Facebook.