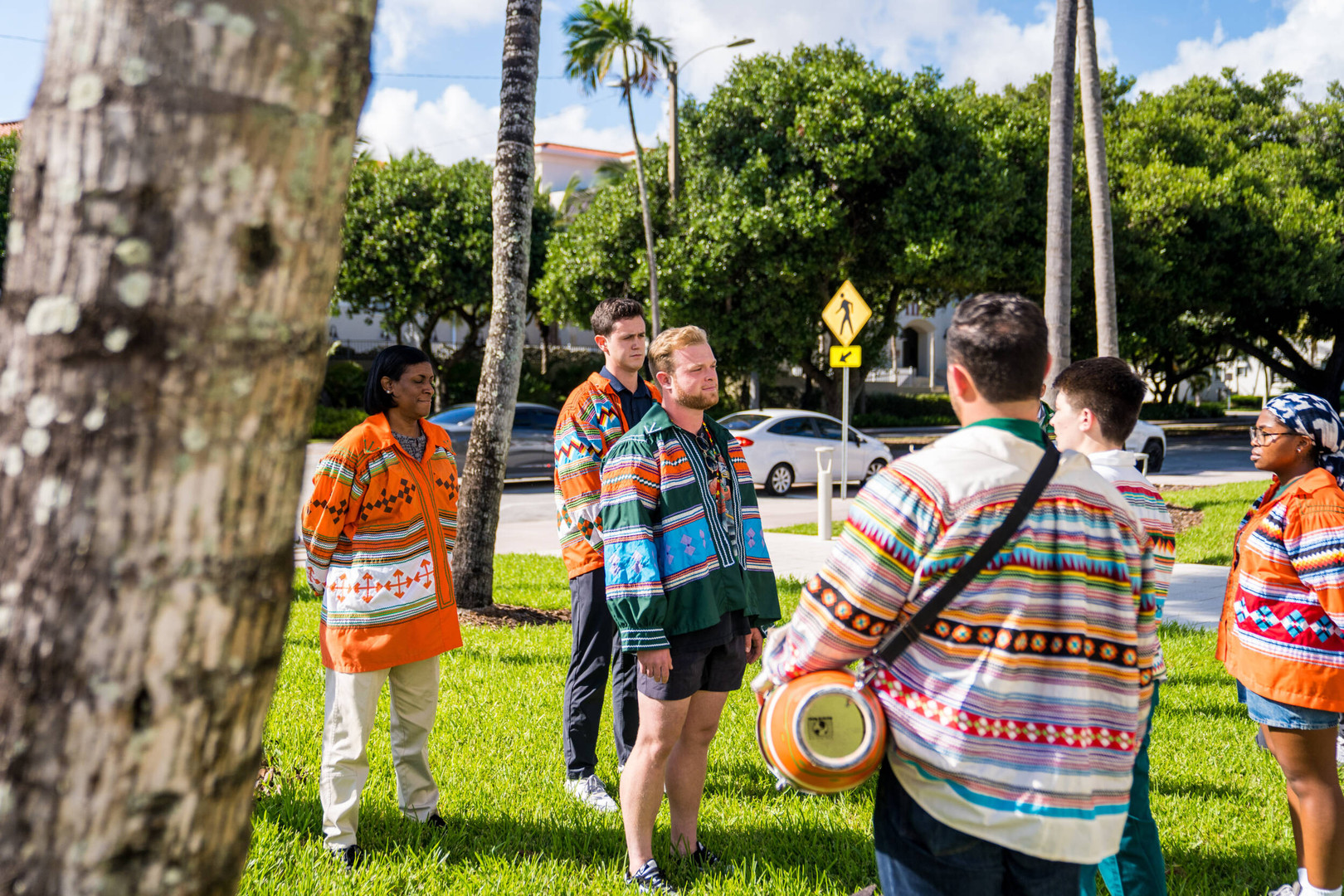 CORAL GABLES, Fla. – Through his five-year career at Miami, Clay James has seen plenty.
But a Wednesday afternoon specialist meeting during rivalry week? That was something new.
Still, as the redshirt senior settled in for a film session and a conversation about leadership with punter Lou Hedley and members of the Miami coaching staff, James found himself nodding along and soaking up the discussion.
Until said discussion was interrupted by the sound of a beating drum outside the meeting room.
Moments later, James was whisked from the meeting and taken out of the Miami football facility where – in front of coaches, teammates and athletic department staff – he was bestowed the highest honor attained at the University: being tapped into the Iron Arrow Honor Society.
It was a moment that left the veteran long snapper nearly at a loss for words – but left him smiling, particularly when he realized the position meeting had been an elaborately staged ruse set up to set up his tapping.
"This is such an honor. I remember when [former Hurricanes receiver Braxton Berrios] and [former Hurricanes defensive lineman Demetrius Jackson] got tapped into it during my senior year of high school and I thought then, 'Wow. What an incredible honor,'" James said. "I didn't really know then what it meant or what the criteria was, but I could tell it was something very important on this campus…
"Now that I do know how rare it is, I'm just beyond words honored."
James' tapping into Iron Arrow – which was founded in 1926 and celebrates scholarship, leadership, character, love of alma mater and humility – marks the first time a Miami football student-athlete was honored since Berrios and Jackson were tapped into the society in 2017.
And it came a day after James was named one of 12 semifinalists for the Wuerffel Trophy, which is given annually to the FBS player who best combines exemplary community service with leadership on and off the field.
"That's incredible as well…Upon getting the semifinalist [recognition] for that award, I went and looked at some of the things the other guys are doing and I thought, 'Wow. What an honor just to be on a list with these guys,'" James said. "I think the other 11 semifinalists are doing incredible things, so it's an honor and really special to be a part of that group."
Those familiar with James' community service efforts at Miami would say he's really special, too.
The former Cocoa High standout has been actively involved in multiple service projects since his arrival at Miami, ranging from helping the community deal with food insecurity during the height of the COVID-19 pandemic to serving as a student ambassador for Miami's It's On Us campaign, a program that seeks to stop sexual violence on college campuses across the country.
James – who has already earned a master's degree in sports administration and is now pursuing a second graduate degree – has also volunteered with Best Buddies, Operation Christmas Child, Lotus House and has served on the board of Miami's Student-Athlete Advisory Council.
"Clay James has been incredibly receptive to all the opportunities we've put in front of him. We always strive to provide those opportunities, but not everybody takes advantage of them. The fact that we have an active football student-athlete do incredible things on the field, incredible things in the community and be a locker room leader is really exceptional," said Shirelle Jackson, Miami's Executive Associate Athletic Director of Student-Athlete Development. "And he did all those things through a global pandemic. He was consistent before the pandemic, during and after. I think it speaks to his character; it speaks to his humility; it speaks to his scholarship. He's working on his third degree here. I'm always overwhelmed when we have a young person in our fold who steps up and just takes advantage of all the things that we offer."
Added Miami head coach Mario Cristobal, who was among those present when James was tapped into Iron Arrow, "He's a guy that does so much. He does so much for so many people and he affects people in so many different ways. And he's extremely smart. Super high football IQ guy. Great teammate…We are certainly appreciative of him [and] value him tremendously. Awesome member of this organization and man, you couldn't ask for a better representative."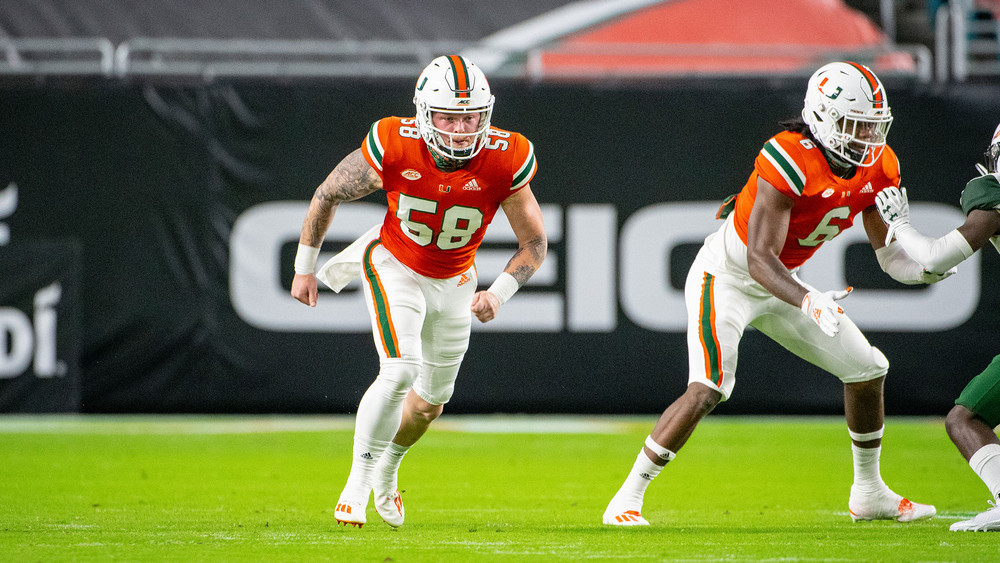 Understandably, James doesn't do the work he does for recognition.
His mother, Heather James, taught community service at Cocoa High and instilled in her son the need to be present and involved in the world around him.
James has taken those lessons to heart, run with them and has, in the process, inspired teammates and done his best to touch lives in his community.
"It's definitely the way I was raised. My mom taught service learning at the high school level for a while, so I was always doing stuff with her growing up. She taught me 'If you have something, give back to others.' It's really important in our family," James said earlier this year when talking about his community service efforts. "I just feel so blessed to be here. It's a dream every day getting to wake up and play for Miami and just do everything I do.
"It'd be silly for me not to give back when I've been given so much…I can't say how much I love just the cities of Coral Gables and Miami. They've given me everything. Who would I be if I didn't give back?"