In 2018, the $40 million Carol Soffer Indoor Practice Facility opened for use, encompassing not just indoor practice fields for football, but also new football coaches offices, team meeting rooms, new football reception and recruiting areas, weight room renovations and new coaches offices for golf, rowing, soccer and volleyball.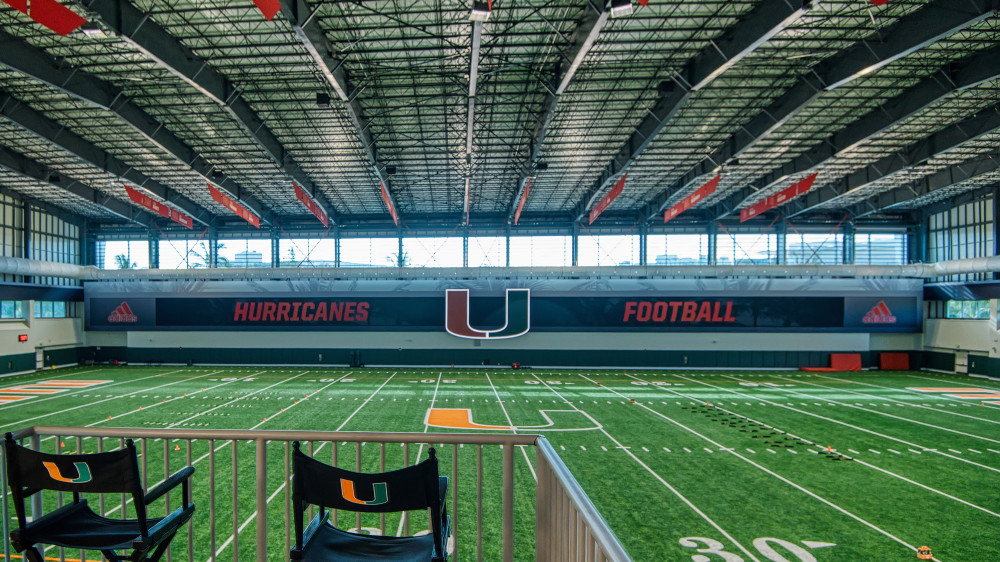 The Carol Soffer Indoor Practice Facility features 75,000 square feet of high performance artificial field turf, two turf fields and approximately 90,000 square feet of floor area. Banners hang from the rafters honoring Miami's 72 first-team All-Americans.
The football reception area features galleries and displays highlighting the program's rich history, from national championships to legendary coaches, national award winners and NFL stars.