Hard Rock Stadium, located in Miami Gardens, has been the home for University of Miami Hurricanes Football since 2008. Inaugurated in 1987 as Joe Robbie Stadium, Hard Rock Stadium is the annual site for various events that including Miami Hurricanes football, Miami Dolphins football and the Orange Bowl. It has also hosted six Super Bowls (XXIII, XXXIII, XLI, XLIV and LIV), two Worlds Series (1997, 2003), four BCS National Championship Games (2001, 2005, 2009 and 2013), a 2015 and 2018 College Football Playoff Semifinal and the 2010 Pro Bowl. Aside from sporting events, the stadium also hosts some of the most popular musical artists including Justin Timberlake, Jay Z, Madonna, Pharrell Williams and The Black Eyes Peas.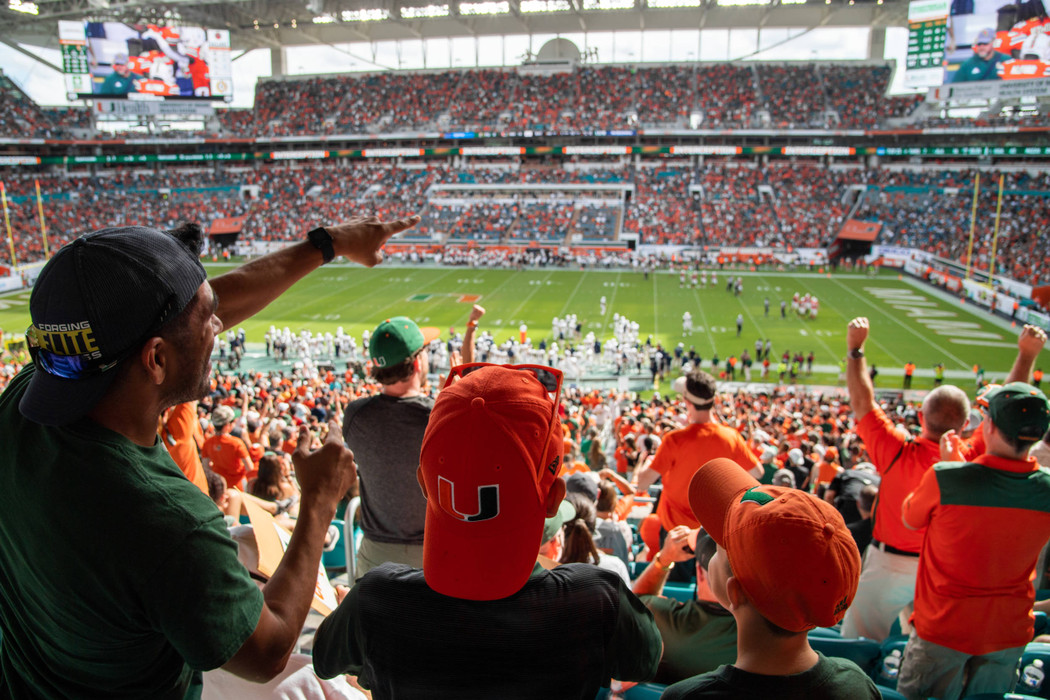 The stadium currently features a myriad of luxuries including four hi-definition video boards and LED ribbon boards in the world. Further, it is equipped with more than 2,000 flat-screen TV monitors including several 103-inch plasma displays spanning the stadium ensuring you won't miss any of the action. Hard Rock Stadium also offers some luxurious seating options. The facility's 240 modern suites offer an unmatched mix of comfort and service.
Hard Rock Stadium's recent three-part renovation process has totaled over $450 million. The remodeling includes new video boards in each corner of the stadium, a new canopy over the seating areas providing shade to 92 percent of fans and sideline seats just 56 feet away from the field.
These additions only add to Hard Rock Stadium's state-of-the-art facilities and help UM to continue #BuildingChampions while giving fans top of the line amenities.
Directions to Hard Rock Stadium