23rd-Ranked Hurricanes Host FIU for Backyard Battle
CROSSTOWN CLASH
• For the second time in 2023, the 23rd-ranked Miami Hurricanes will face the FIU Panthers in a midweek matchup Tuesday.
• Miami has won seven straight games over FIU and leads the all-time series, 100-29.
• Under fifth-year skipper Gino DiMare, the Hurricanes are 7-0 against the Panthers.
• Since DiMare was elevated to head coach ahead of the 2019 campaign, Miami is 33-10 (.767) in midweek tilts.
• Miami fourth-year right-handed pitcher Alejandro Torres (2-0, 3.18 ERA) makes his third start as a Hurricane, opposing FIU junior righty Jackson Ritchey (2-1, 3.00 ERA).
• Torres, who spent his first two collegiate seasons at FIU, has appeared in 35 games during his time in the orange and green, tallying 63 strikeouts in 41 innings.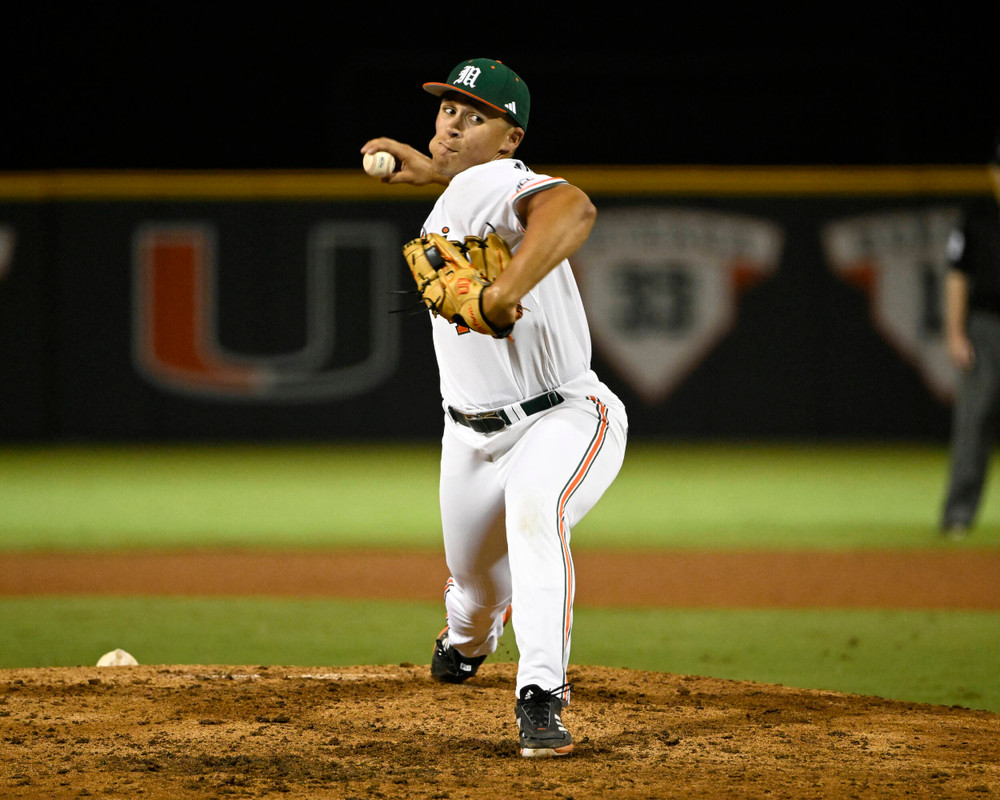 HOME SWEET HOME
• The Hurricanes are off to their best 16-game start at home since 2016, posting a 13-3 mark inside the friendly confines of Alex Rodriguez Park at Mark Light Field this season.
• Miami is slashing .310/.426/.588, outscoring opponents, 144-79, across its 16 home contests.
• With head coach Gino DiMare at the helm, the Hurricanes boast a 96-32 (.750) record at Mark Light Field.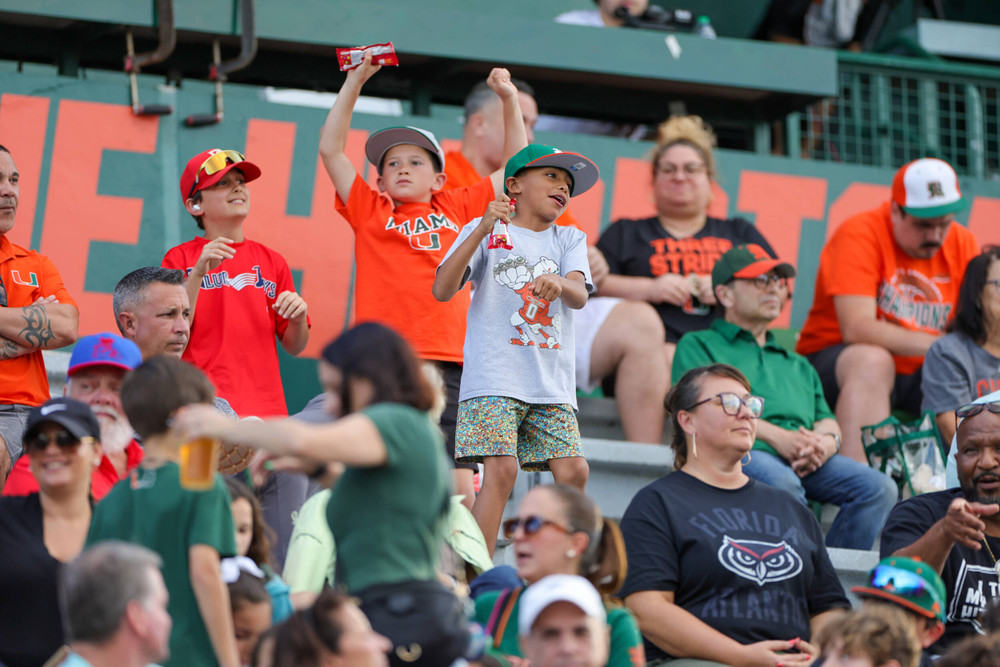 CARDIAC CANES
• Through its first 24 games, Miami has notched 10 come- from-behind victories, including two walk-off wins.
• The Hurricanes are 4-7 when trailing after six innings, one victory shy of their entire win total in those situations from last year.
• Miami overcame a five-run deficit at then-No. 6 Florida, scoring 13 unanswered runs and rallied to win following a six run deficit against then-No. 17 Virginia Tech.
• The Hurricanes have registered seven five-plus-run frames, recording a season-high 10 runs in the seventh inning versus the Hokies on March 18.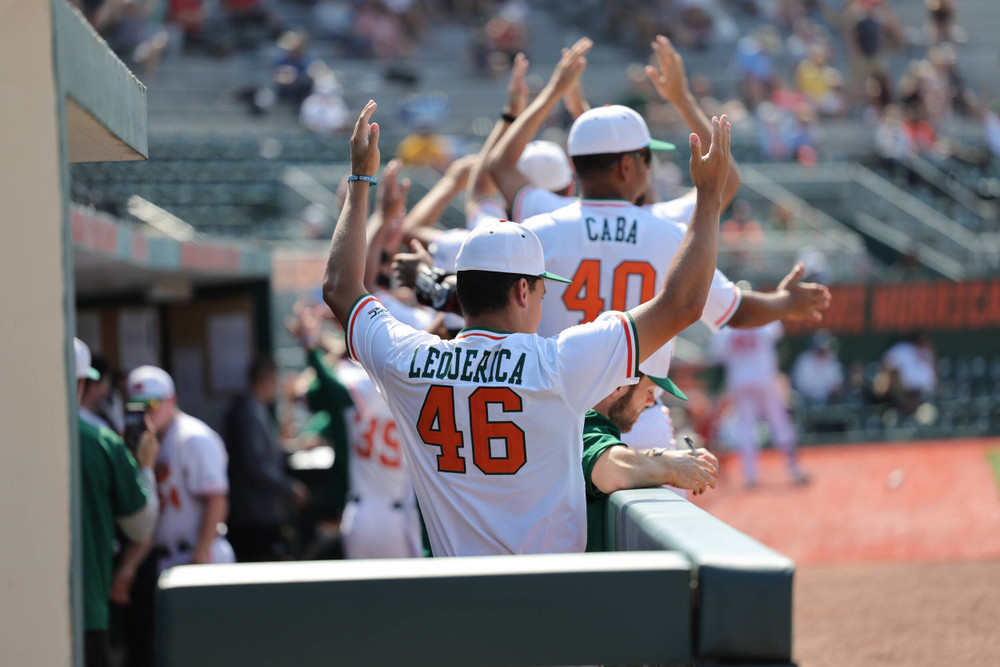 MIAMI MASHERS
• As of March 27, the Hurricanes are tied for ninth nationally in home runs (49).
• Miami has circled the bases in 19 of its 24 games, totaling 14 multi-homer performances along the way.
• The Canes are 14-5 when launching at least one home run and 12-2 when mounting two-plus jacks.
• The Hurricanes are on pace for 112 homers during the regular season, which would rank as the second-most by a Miami team in a single season.
• Fifteen different Hurricanes have left the yard, with freshman Blake Cyr and juniors CJ Kayfus, Yohandy Morales and Carlos Perez all blasting a co-team best six round-trippers.