CORAL GABLES, Fla. — Twenty-eight states and 13 countries.
For a 19-year-old, JD Jones has seen the world.
"I love going to different places, seeing other cultures and seeing the world and just taking it all in," Jones said. "You go to zoos, you see all these animals and you see all these wildlife documentaries, and it's not even close to the same when you can actually go and learn about the different styles of life that you had no idea existed."
The Miami Hurricanes freshman catcher has had no trouble accumulating frequent flyer miles.
Jones has traveled to Australia, Botswana, England, Kenya, Mexico, South Africa, Tanzania, the United Arab Emirates and Zimbabwe, touching every corner of the globe.
"It really puts things into perspective and is really life-changing," he said. "You get to see some crazy things, but it's more of a personal growth experience."
Jones' latest journey: leaving the Rocky Mountains and venturing to paradise in Miami, trading in his puffy snow jacket and boots for a t-shirt and flip flops.
"It was definitely a big culture shock, especially the language, the music everyone listens to and the heat and the humidity. Pretty much everything was flipped upside down for me," Jones said. "But I love it down here. I found the transition pretty easy."
A native of Boulder, Colo., Jones tore up the high school baseball circuit in the Centennial State.
The 5-foot-11 backstop was named first team all-conference and first team all-region after batting .409 with five home runs and 20 RBI as a senior. He helped lead the Fairview Knights to the 2021 5A Colorado Front Range League Championship.
Now, the well-traveled Jones is prepared to show he belongs at The U.
"Colorado baseball is pretty underrated. There is some great talent out there," said Jones, who is majoring in finance. "I came here with a big chip on my shoulder. I knew I had to prove myself once I got here."
While many highly-touted prep stars across the country are sought out by schools at the next level, Jones—like many prospective student-athletes in Colorado—experienced a constant fight for recognition.
Although he garnered attention from West Coast schools like Arizona State, UC Santa Barbara and UC Davis, among others, he was determined to stand out.
As a sophomore in high school, Jones trekked to Miami, attending the University of Miami's baseball camp.
There, he caught the attention of Hurricanes head coach Gino DiMare and hitting coach/recruiting coordinator Norberto Lopez.
"JD is a plus-character guy. He came to camp and he hit the ball really well. He's a hard-nosed old school baseball player," said Lopez, who also coaches Miami's catchers. "JD is going to win you over when you start talking to him over the phone and develop a relationship with him."
Within two weeks of Jones' visit to Alex Rodriguez Park at Mark Light Field, he received a phone call he worked his entire life for.
"I was all in," Jones said about committing to Miami. "I knew that in order for me to be successful here, I'd have to work even harder. I kicked it into high gear. I was already working hard, but I knew I had to work even harder to stand out here."
Since arriving on campus, Jones' itch to be his best has impressed those around him.
He is frequently one of the first players to arrive at Mark Light Field and one of the last to leave, staying into the late hours of the night hitting by himself in the Jimmy and Kim Klotz Player Development Center.
"He is probably one of the more respected players on our team," DiMare said. "He's very serious about what he's doing. His work ethic is as good as anybody on the team. It's not phony, it's not fake. His desire to play and his desire to get better, as a coach, you can't ask for anything more than that."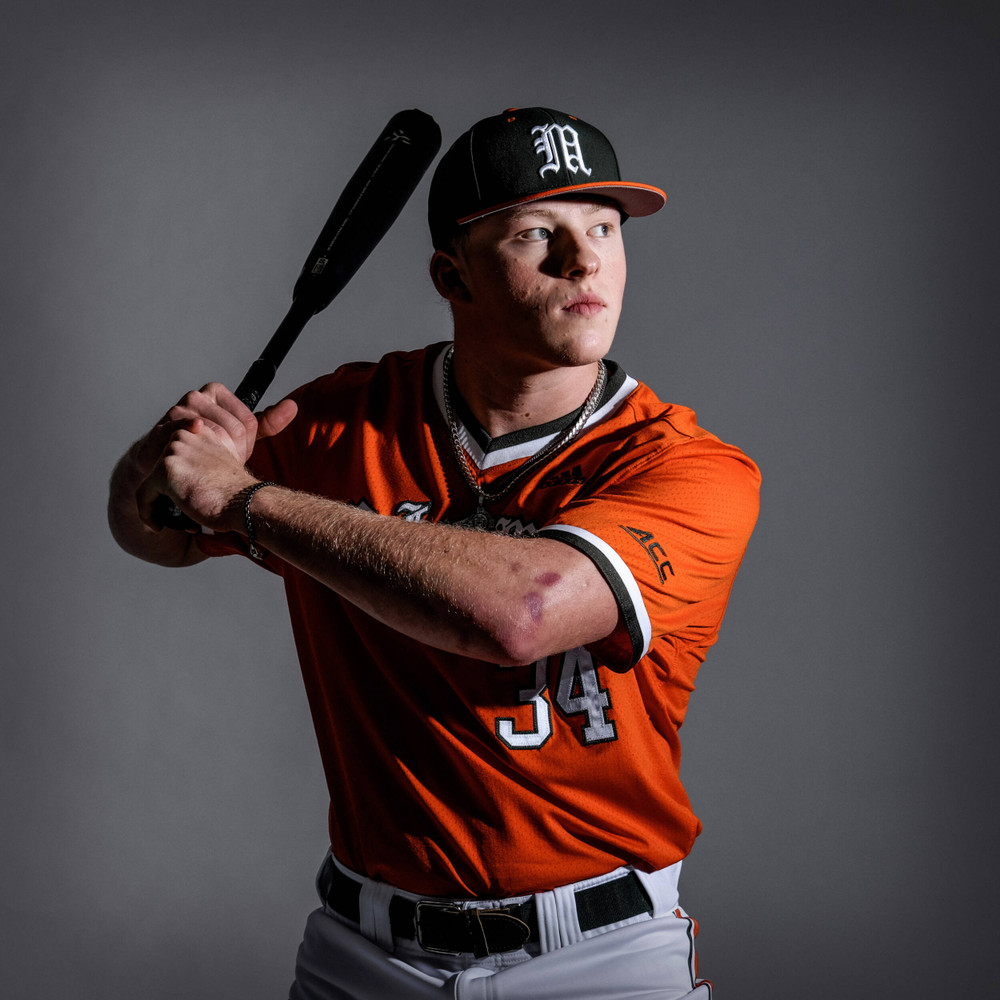 Jones has quickly commanded respect from his teammates and coaches.
Already in just a handful of months, he has taken his game to new heights.
"I'm seeing him make huge strides with his tools. He came here and we had to work a lot on his receiving and his blocking," Lopez said. "Him and I have studied a lot of film and worked on a lot of techniques. I'm dying to see how he comes back from the break."
And after living in Miami for a handful of months, Jones feels at home.
Now, the worldly explorer has his sights set on his next destination: Omaha.
"I'll always want to put the extra work in. I'll always want to take the extra rep, lift the heavier weight, everything. I know I have to put in twice the work than the guy next to me to get to the top," he said. "I want to get to Omaha, that's the biggest thing. Whatever I can do to help the team get to Omaha, that's where I'll be."