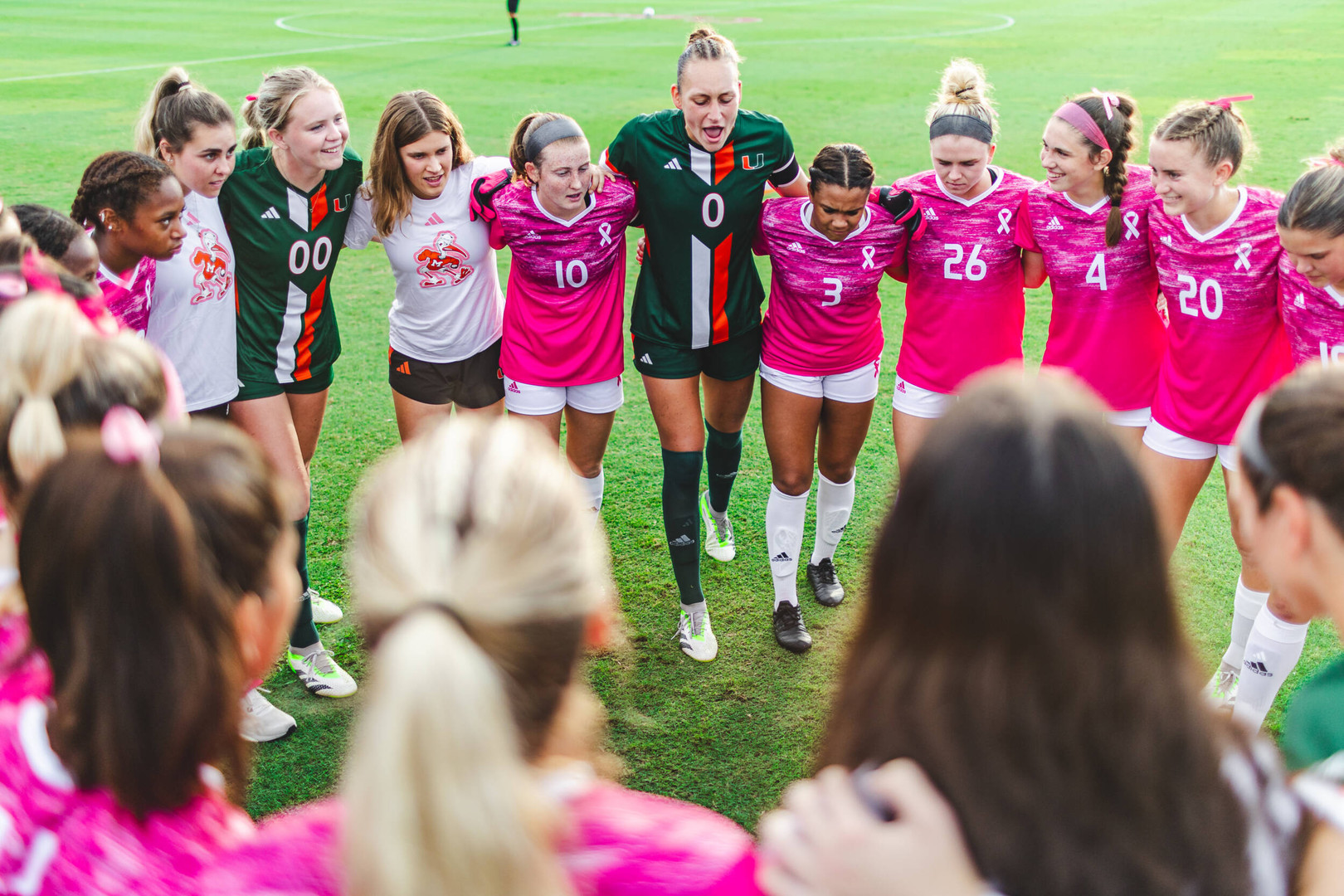 CORAL GABLES, Fla. — The University of Miami soccer team earned a point in the ACC table, playing to a 0-0 draw with NC State Saturday evening.
"I thought we created better goal-scoring opportunities in this game than we have in previous ACC games," Miami head coach Sarah Barnes said. "Certainly, that's the right step forward. It's about growing and learning and continuing to amplify our attack."
In a defensive bout, the Hurricanes (3-7-4, 2-4-1 ACC) and Wolfpack (2-7-6, 1-3-3) combined for just 16 attempts and five shots on goal.
Miami nearly found the back of the net in the closing moments, as the Hurricanes tallied two attempts in the final five minutes.
Junior midfielder Jordan Felton notched two shots on goal, including an attempt that came within inches of breaking the ice in the 90th minute.
Graduate student goalkeeper Melissa Dagenais notched her 13th career clean sheet. Dagenais' three stops moved the Canadian netminder into fourth place in program history, bumping her career total to 249 saves.
Following the Hurricanes' penultimate home match, Miami hits the road for the final time this season to take on Virginia. Kickoff is set for 7 p.m. Thursday.
To keep up with the University of Miami soccer team on social media, follow @CanesFutbol on X, Instagram and Facebook.