Pitelli Powers No. 11 Miami Past Presbyterian, 13-4
CORAL GABLES, Fla. — Dominic Pitelli is known for his highlight reel defensive plays.
But Friday night at Mark Light Field, the shortstop put on his own Home Run Derby.
Pitelli slammed three homers and plated nine runs, guiding the 11th-ranked Hurricanes to a 13-4 victory over Presbyterian.
"To be honest, I was in disbelief that I hit a third home run," said Pitelli, who went 5-for-5 for the first time in his career. "I was kinda on autopilot. I was just trying to hit the ball hard and help our team win."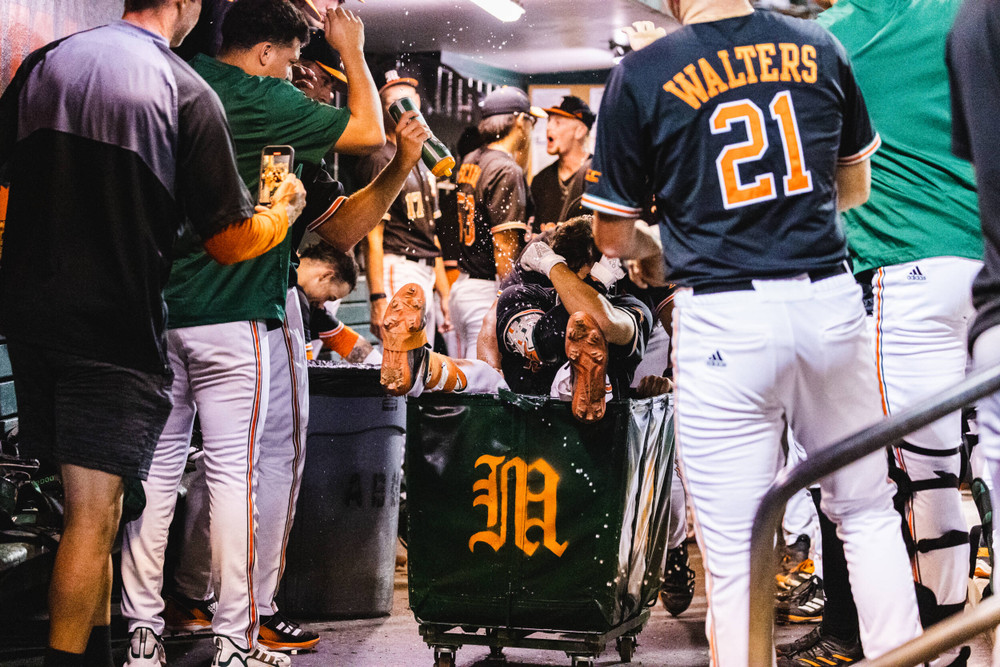 The junior's first multi-homer performance was one to remember, as the Miami native became the first Hurricane with nine RBI since David Thompson in 2015.
"It's surreal," Pitelli said. "I remember growing up and coming to the games here. Now for kids to be in the stands watching me like that, it's a true honor."
With Miami (29-16) ahead of the Blue Hose (18-28), 1-0, in the sixth inning, Pitelli sparked the offensive outburst.
The 5-foot-11, 182-pound sweet-swinging slugger socked a three-run bomb to straightaway center, pushing the Hurricanes ahead, 4-0.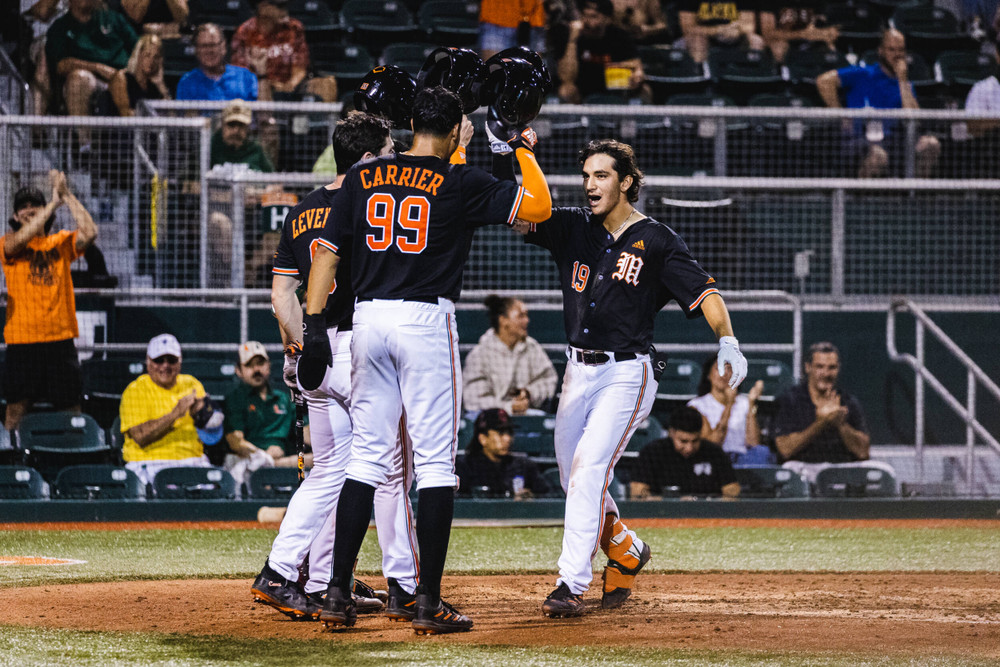 In the seventh, once again, Pitelli parked one over the fence.
Pitelli powered a two-run blast over the right field wall to balloon Miami's advantage to 8-0.
But the veteran still wasn't done.
The Hurricane hero hammered a grand slam to left field, capping off his career day.
"This is a great time for him to get hot," Miami head coach Gino DiMare said. "It's gotta give him a lot of confidence."
Sophomore outfielder Lorenzo Carrier followed Pitelli's lead, finishing a double shy of the cycle, while driving in three tallies.
On the mound, sophomore ace Gage Ziehl (6-4) recorded a career-high 12 strikeouts across a co-career-long eight scoreless frames. The right-hander retired 20 of the first 23 batters he faced.
"I was able to command all three pitches for strikes," Ziehl said. "When I got to two strikes, I was able to expand the zone and capitalize on that."
Presbyterian hurler Duncan Howard (3-4) surrendered five runs, four earned, on 10 hits across 5 1/3 innings in the defeat.
The Hurricanes and Blue Hose will meet again Saturday at Mark Light Field. First pitch is set for 7 p.m.
To keep up with the University of Miami baseball team on social media, follow @CanesBaseball on Twitter, Instagram and Facebook.