No. 23 Miami Shuts Down Rival Florida State, 11-0
CORAL GABLES, Fla. — The Miami Hurricanes scored early and often.
But Friday night against rival Florida State, it was Miami's ace who stole the show.
Sophomore Karson Ligon tossed eight shutout innings, leading the 23rd-ranked Hurricanes to an 11-0 victory over the Seminoles in front of a sellout crowd at Alex Rodriguez Park at Mark Light Field.
"Boy, he was extremely efficient," Miami head coach Gino DiMare said. "I don't recall too many of our guys going eight innings and throwing under 100 pitches. You can't draw it up any better for game one."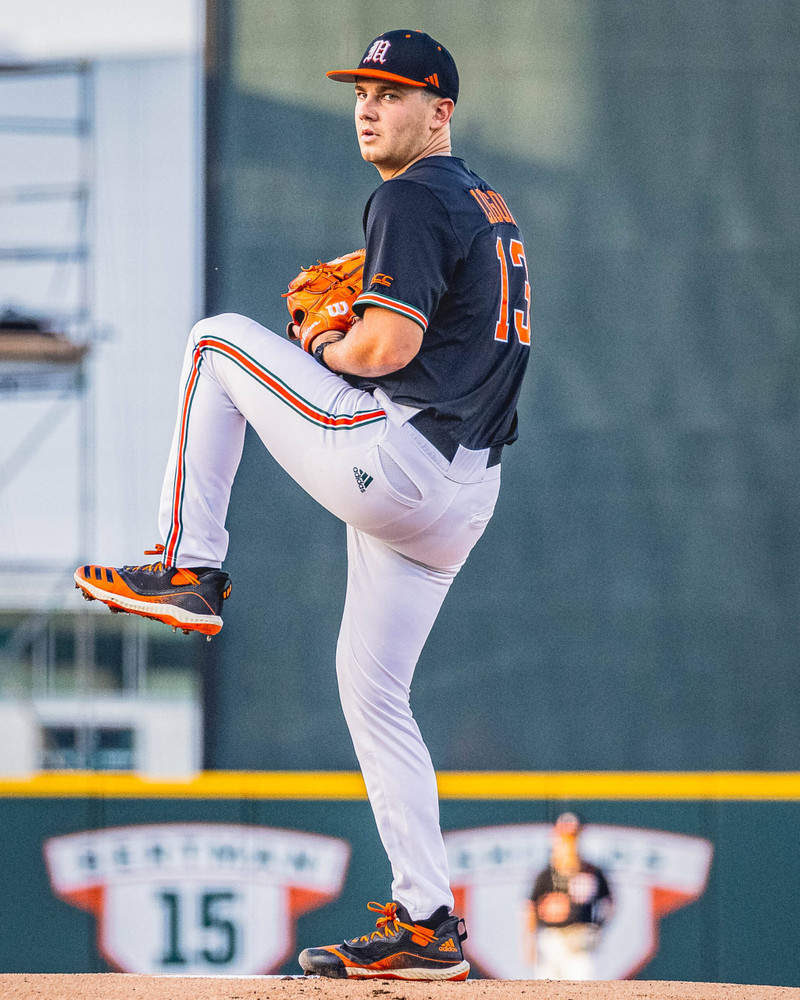 Ligon (3-1) fanned six Seminoles (12-13, 3-7 ACC) across his 95-pitch eight-inning masterpiece.
The right-hander cruised through the Florida State lineup, retiring the Noles on five pitches in both the second and fifth frames, while recording a seven-pitch third.
The 6-foot-2, 206-pound hurler matched a career-long eight innings pitched, striking out six and surrendering just three hits along the way.
"I was hitting my spots and staying ahead of the hitters," Ligon said. "It felt very good to put them down like that early in the series. Hopefully, we can continue that tomorrow and finish them off."
The Hurricanes (17-9, 6-4 ACC) tallied runs in six of their eight trips to the plate, highlighted by a pair of three-run frames in the fourth and fifth.
Ligon's batterymate Carlos Perez put the game out of reach with a three-run jack in the fifth, pushing Miami's advantage to 8-0.
Junior outfielder Ian Farrow capped off the 11-run outburst with a 412-foot solo shot.
Florida State starter Jackson Baumeister (1-2) was tagged with the loss, allowing five runs, two earned, across four innings.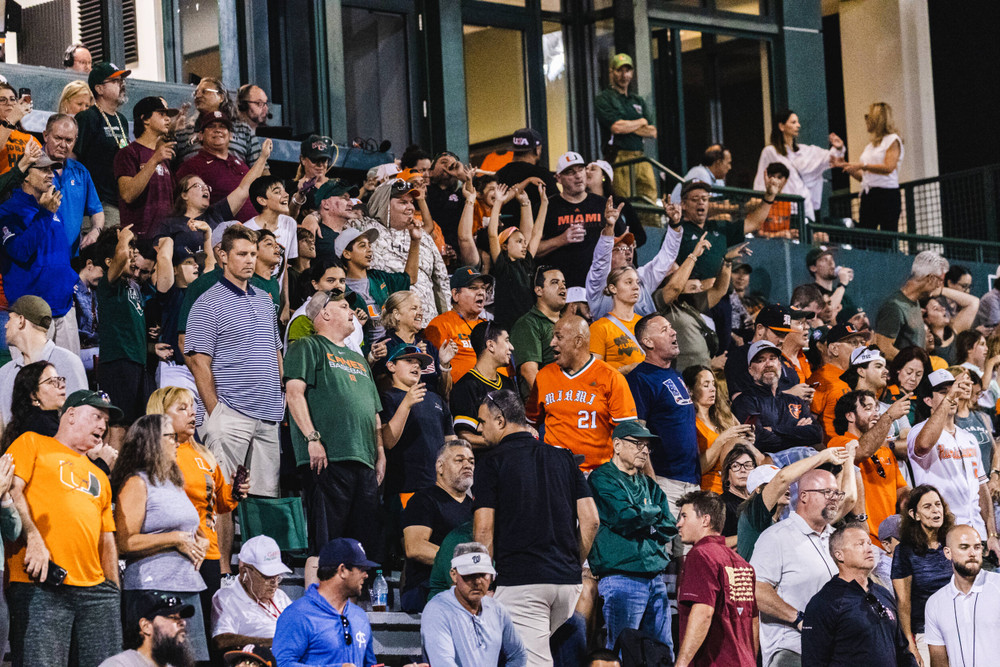 The Hurricanes and Seminoles meet again at 2 p.m. Saturday.
"Very, very pleased with the first game," DiMare said. "Like I told the players, enjoy it for a short period of time and then get ready to win the series tomorrow."
To keep up with the University of Miami baseball team on social media, follow @CanesBaseball on Twitter, Instagram and Facebook.