CORAL GABLES, Fla. — Several Miami Hurricanes student-athletes are expected to hear their names called in the 2022 MLB First-Year Player Draft, which is set for July 17-19, 2022 in Los Angeles, Calif.
The 20-round draft begins Sunday at 7 p.m., with both MLB Network and ESPN providing coverage. Rounds 3-10 get underway at 2 p.m. Monday with the final day starting at 2 p.m. Tuesday on MLB.com.
Miami has 301 all-time picks, the most by any ACC schools, highlighted 89 top-5 round selections and 29 first round choices. The Hurricanes have had a player picked in 48 consecutive drafts, dating back to 1974.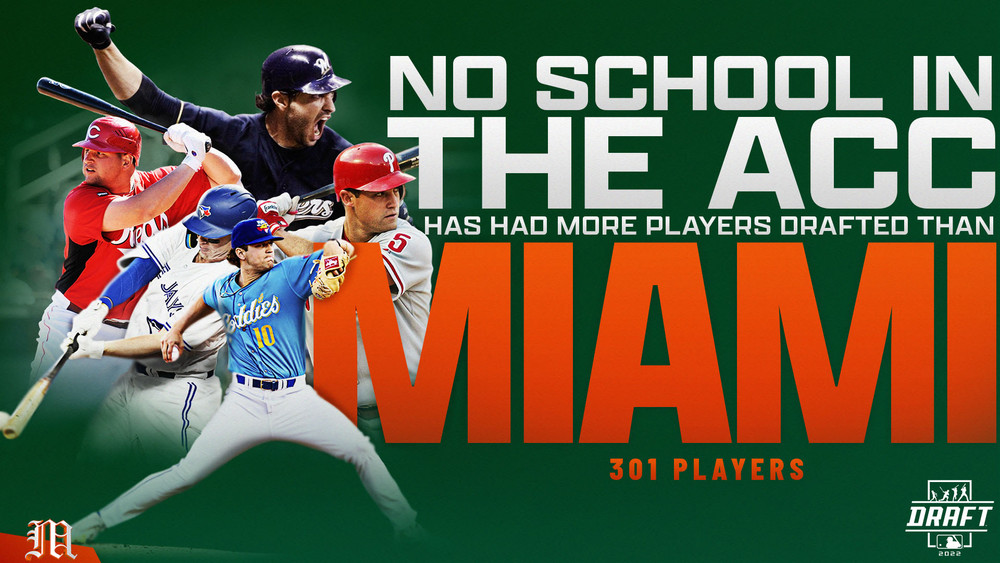 MLB.com listed three Canes in the top 250 prospects heading into the 2022 draft with left-handed pitcher Carson Palmquist leading the way at No. 86. Meanwhile, right-handers Andrew Walters and Alex McFarlane check in 130th and 167th, respectively. Miami is one of just two programs in the ACC to have a trio of players ranked in the top 170.
For more information on Miami baseball, follow the Hurricanes on Twitter, Instagram and Facebook.