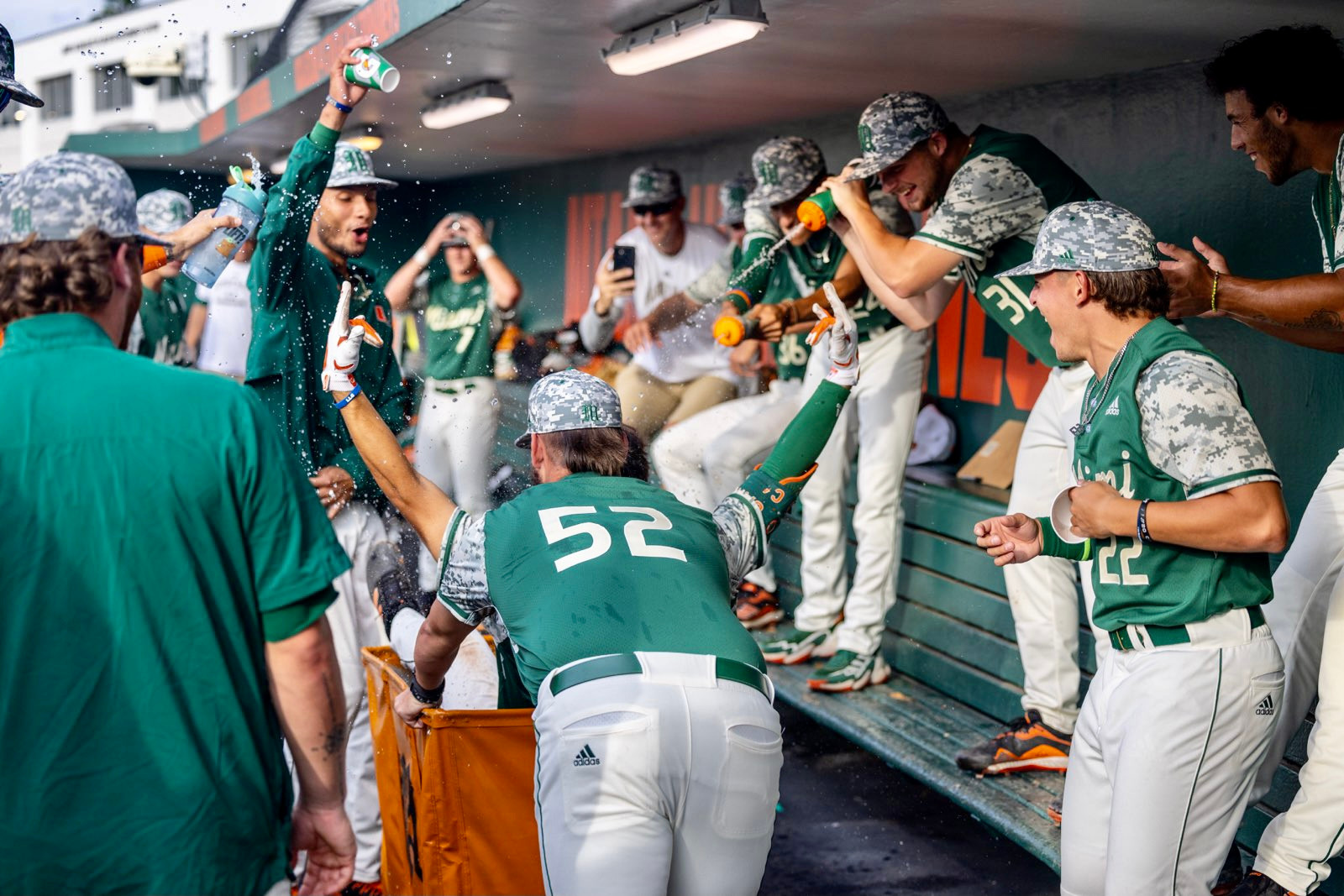 TALLAHASSEE, Fla. — Throw the rankings and records out the window.
Miami and Florida State — one of the greatest rivalries in college baseball writes its next chapter this weekend at Dick Howser Stadium.
"We know what's at stake," said Miami junior catcher Maxwell Romero Jr., who will get his first taste of the rivalry after spending two seasons at Vanderbilt. "As long as we play to our strengths and clean baseball, there's nothing else that should matter."
No. 6 Miami (36-12, 17-7 ACC) has played No. 21 Florida State (30-17, 13-11 ACC) more than any other team in its rich 78-year history, facing off with the Seminoles 293 times.
Florida State leads the all-time series, 157-132-4, but over the last 151 meetings, the two sides are tied, 75-75-1, and are even across the previous 203 contests, 100-100-3.
"It's one of the biggest rivalries in the country," sophomore third baseman Yohandy Morales said. "Both sides want to win at all costs. We're going to block the outside noise and just focus on us."
The Seminoles have won five straight in the tightly contested showdown, including four victories in 2021.
Following last season, the Hurricanes circled this weekend on their calendar.
"There's no doubt it's on our mind what happened last year," Miami head coach Gino DiMare said. "It left a bad taste and it's something has lingered until this day. It's our rival. We need to make sure we're ready to play. I have a feeling our guys will be very excited and pumped to go up there and play."
Miami is riding a five-game winning streak heading into the series, scoring double-digit runs in four of those affairs.
But Florida State boasts one of the best pitching staffs in DI Baseball, posting a 3.71 team ERA, which ranks 13th in the nation and second in the ACC.
Two of the most talented left-handed pitchers in the country square off in the opener Friday, as Miami third-year sophomore Carson Palmquist (7-3, 2.95 ERA) opposes Florida State redshirt sophomore Parker Messick (6-2, 2.56 ERA).
And as the Hurricanes head to Tallahassee for the first time in four years, they're ready for revenge after what the Seminoles did last year.
"They came into our home and swept us," Morales said. "They also beat us in the ACC Tournament. We've been grinding hard this year. We're ready to try and take the series away from them."