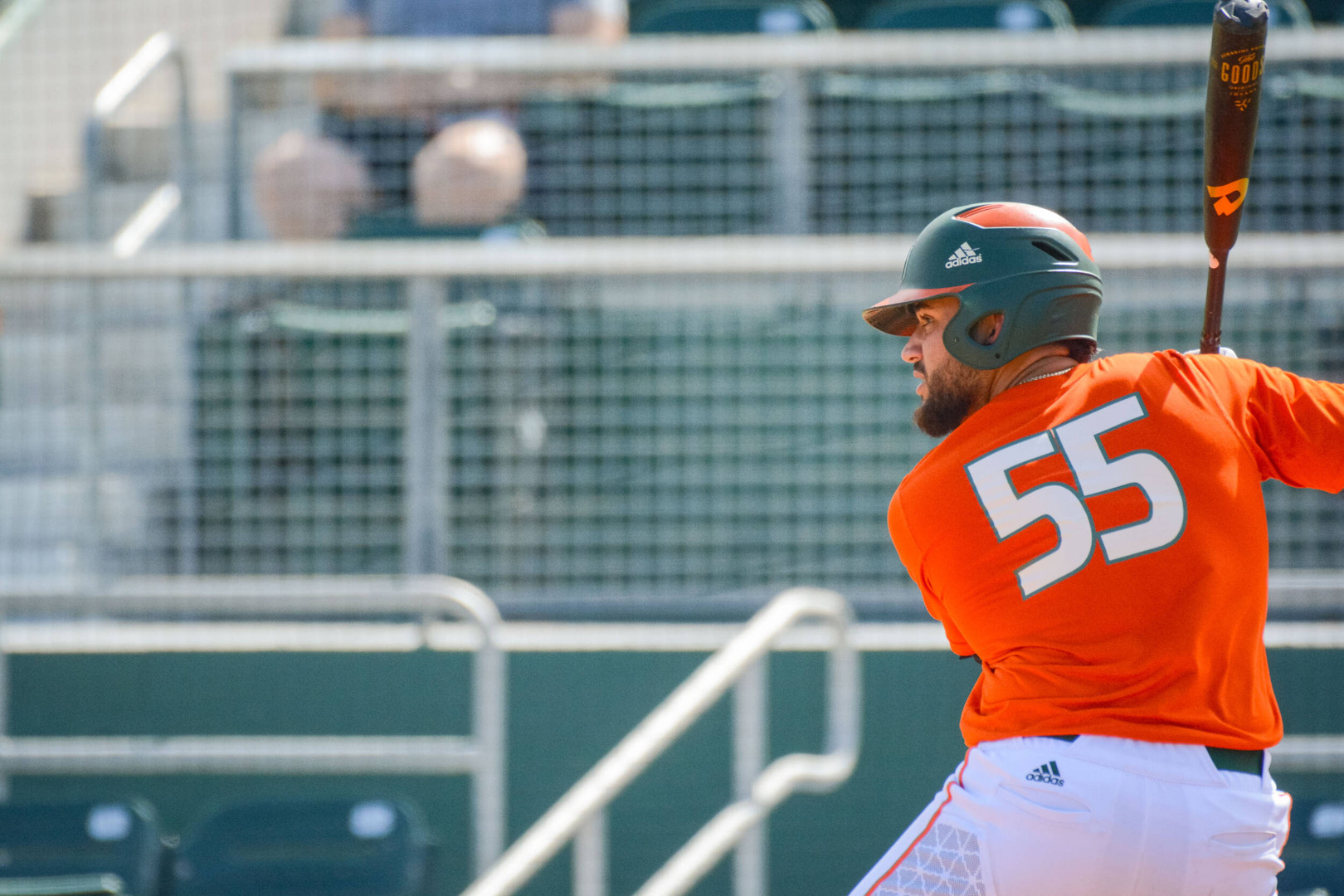 CORAL GABLES, Fla — Commitment.
Gaby Gutierrez made a commitment to the Miami Hurricanes before ninth grade.
But, more importantly, he made a commitment to his family.
"Every time I put on a uniform and go out there, it's to make them proud. I do it for them," Gutierrez said. "They're everything to me."
The Hurricanes freshman outfielder was born and raised in Miami. He grew up at Alex Rodriguez Park at Mark Light Field. He grew up wanting to be a Miami Hurricane.
Above all else, Gutierrez understands the sacrifices his parents made to make that dream become a reality.
A couple years before he was born, his mother and father, Liany and Luis, risked their lives, searching for a life free of oppression and full of opportunity.
"My parents came in a raft from Cuba," Gutierrez said. "It took them a week to get from Cuba to the Keys."
The Gutierrez family defected from Cuba, ultimately, settling in Miami.
They arrived in South Florida with no place to stay, no jobs waiting for them and no knowledge of the English language.
When the youngest Gutierrez was old enough to understand the sacrifices his parents made, their bond grew even stronger.
"It's a special relationship we have," he said. "I do everything with them."
As a kid, Gutierrez immersed himself into baseball. He spent plenty of time with his parents coming to Alex Rodriguez Park at Mark Light Field.
He marveled at the Hurricanes stars and dreamed of being just like them.
Gutierrez fell in love with the game, becoming one of the top baseball players in Miami-Dade County.
Even in middle school, Gutierrez earned time with the varsity team at Doral Academy.
He caught the attention of Miami recruiting coordinator Norberto Lopez.
"Lopes reached out to me and after that, we talked once a week. Every week, he always wanted to talk to me," Gutierrez said. "He was always asking about my family first, which is most important to me."
Lopez made Gutierrez feel a part of the Miami Hurricanes baseball family.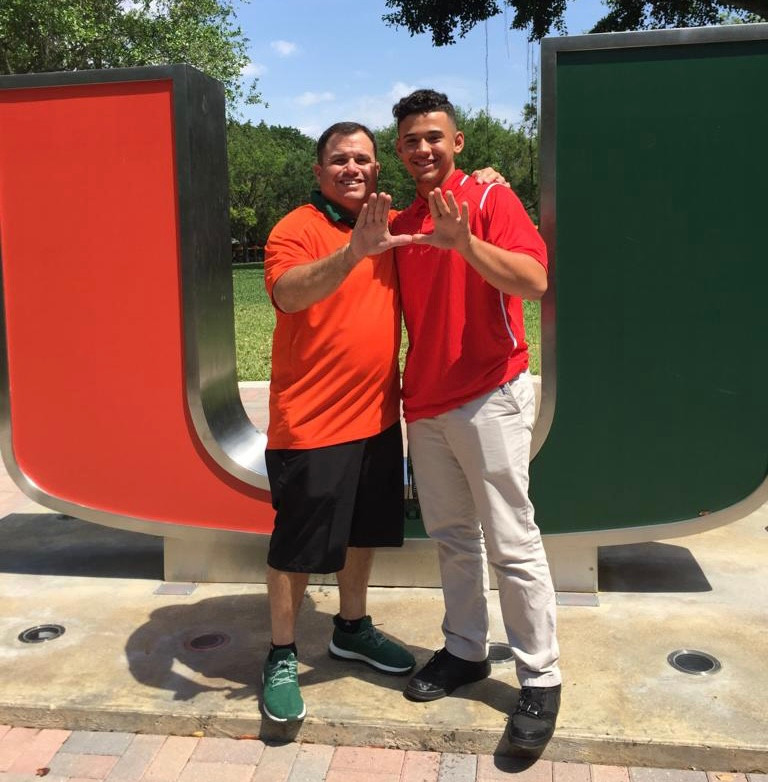 And as soon as Miami offered the power-hitting outfielder, Gutierrez knew his decision.
"My parents were the first thing I thought about," Gutierrez reflected. "I wanted to come here since day one. I grew up here and I always wanted to represent the school. It was a no-doubter once UM offered me. No matter what schools offered me, I was going to come here."
Gutierrez put together a jaw-dropping high school career. The two-time District Hitter of the Year totaled a .353 average with 30 home runs and 108 RBI, including a .409 average in his final season. He helped lead the Firebirds to six district championships, three regional titles and a state runner-up finish in 2019.
"He has a quick bat and has impressed me defensively. He gets good jumps and takes good angles in the outfield," Miami head coach Gino DiMare said. "All in all, I've been happy with what I've seen. He's been a pleasure to coach. He's extremely coachable, extremely likable."
After an initial adjustment to the speed of the collegiate level, Gutierrez has hit his stride at the stadium he fell in love with baseball.
The 5-foot-10, 210-pound freshman has spent countless hours with Lopez fine-tuning his mechanics and approach at the plate.
"He's not a strikeout guy. He puts barrel to ball a lot," said Lopez, who also coaches the Hurricanes' hitters and catchers. "He has tremendous mental fortitude. The guy does things right. He listens and focuses on what the coaches are saying. He's just a good baseball player."
For Gutierrez, baseball and family are everything.
With Miami's season on the horizon, Gutierrez is ready to make his family and city proud.
"I love Miami. To me, it's the best city out there," he said. I want to represent this city."