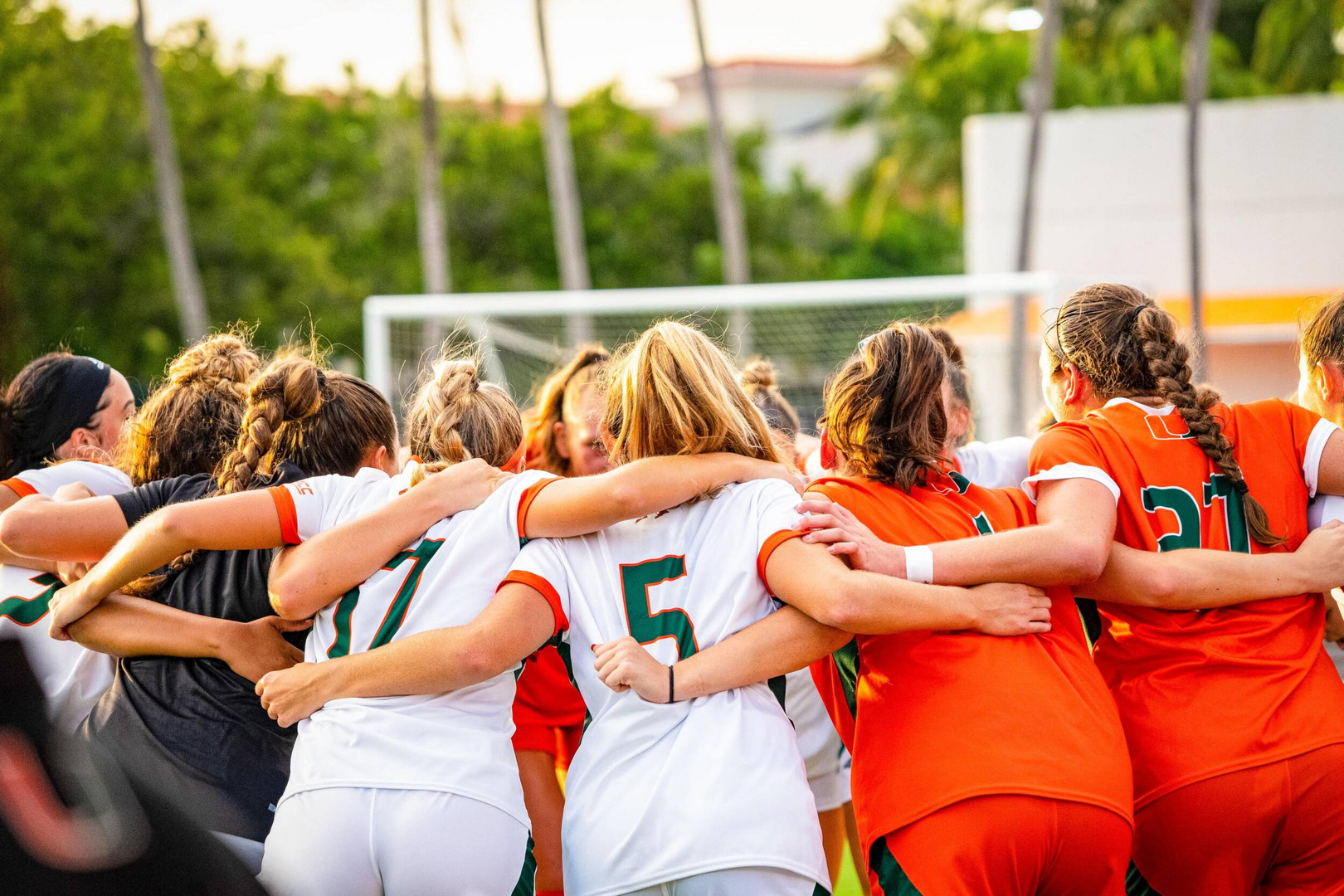 CORAL GABLES, Fla. — Rivalry games bring out the best in both teams.
Whether it's on the court, field or pitch, there's no love lost when the Miami Hurricanes and the Florida State Seminoles square off.
On Sunday afternoon, Miami and Florida State meet for the 21st time in series history, a date the Hurricanes soccer team has circled on its calendar.
"It gives us a lot of fuel," senior captain Selena Fortich said. "Everyone knows it's a rivalry in every sport. Going into the game, we need to be confident and not thinking too much about the past but focusing on our game."
Heading into this year's rivalry showdown, Miami (4-7, 1-4 ACC) has accomplished its fair share of milestones.
The Hurricanes downed Florida for the first time since 2012 behind Taylor Shell's golden goal in the 100th minute. Then, against Boston College, Jackie Koerwitz scored the game-winner in the final second to secure Miami its first-ever road win over the Eagles.
Next on the list, upsetting unbeaten and No. 1 Florida State.
"We've built a really good foundation as a team. It has really brought us together, emotionally, mentally, and that has really brought us together on the field," junior defender Emma Tucker said. "It's definitely going to be very excited. We have to focus on playing our game, having great energy, and fighting for each other out there."
Under fourth-year head coach Sarah Barnes, the Hurricanes are 1-1 against the Seminoles. Miami toppled ninth-ranked Florida State, 1-0, in overtime on Oct. 25, 2018.
"The team played with tremendous heart and effort. Players sprinting to close down, being relentless defensively, sliding and diving. It was just a total effort from every single person," Barnes said. "It was total commitment and effort. The truth is that's what it takes to score goals against anybody, it's what it takes to save goals against anybody."
"It's being relentless That's why we've been pushing that message all season long. Regardless of who you play, that's what it takes," Barnes continued. "Certainly, that game gives us belief, but at the end of the day, we're a different team, they're a different team. It takes what it takes to win games no matter who it is whether it's Wake Forest, Florida State or whoever is next up on our schedule."
The Seminoles (12-0, 5-0 ACC) are fourth in the country in scoring offense, averaging 3.6 goals per contest. Sophomore forward Beata Olsson, who transferred from Florida, paces the team with eight goals. Florida State has a +37 goal differential, having conceded just six tallies in 12 matches.
"It doesn't matter that they're undefeated. Records don't mean anything," Fortich said. "Who comes out on the field that day and wants to compete more, with the momentum we have going, if we just believe in ourselves and play hard, we'll get the result we want."
The Canes have defeated a top-ranked Florida State squad before, taking down the Noles, 1-0, on Oct. 25, 2012. The Hurricanes are looking to build on their historic campaign Sunday in Tallahassee.
"Anyone can beat anyone," Fortich said. "Although they're No. 1, we're both in the ACC, we're both competitive teams. Don't dwell on the name just play the game."