University of Miami Athletics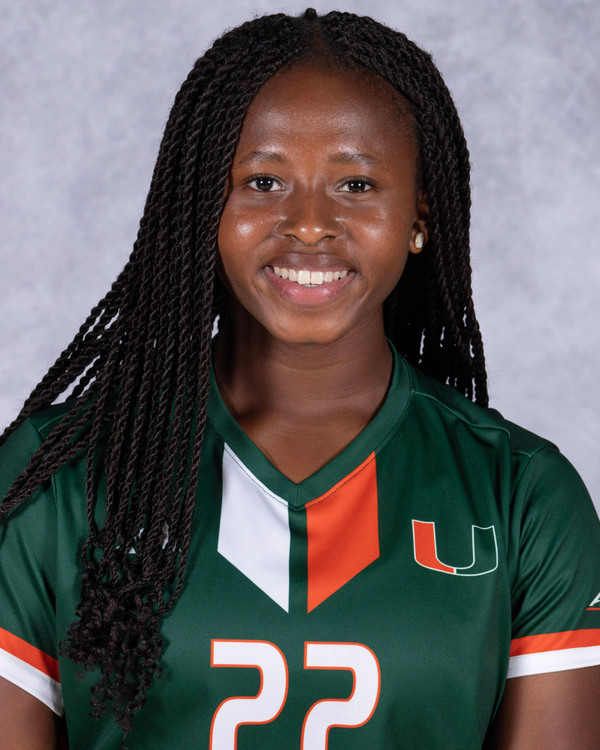 NIL Opportunities
Powered By

Engage with Taylor today!
Junior (2021): One of four field players to start all 16 matches … Logged 1,075 minutes … Played at least 60 minutes 12 times … Registered one goal on 16 shots, including eight on target … Totaled four shots and three shots on net against Lipscomb (8/26) … Scored game-winning goal in the 100th minute to secure Miami's first win over rival Florida (8/29) since 2012 … Recorded two attempts and season-high 89 minutes versus Louisville (9/17) … Tallied three shots with two on goal at Boston College (10/2).
Sophomore (2020): Played in 12 matches and earned four starts … Tallied a goal, five shots and three shots on target playing outside back … Logged 519 total minutes on the pitch … Earned her first career start in the season opener against Clemson, playing 39 minutes in the contest … Collected her first ACC start against Virginia Tech, playing 61 minutes in the affair … Played a career-high 106 minutes and earned a shot on goal in the double-overtime contest with FGCU (2/17) … Tallied her first collegiate goal on March 14 against FIU, in the Hurricanes' 4-0 shutout win.
Freshman (2019):  Saw action in eight matches as a freshman … Logged 180 minutes on the pitch … Registered three shots and two shots on goal.
Bio: A native of Manhattan, N.Y., Shell is a 5-foot, 2-inch forward who competed on the United States Futsal National Team during the 2015-16 season. During the spring of 2017, Shell was selected for ECNL's Southeast PDP Event in South Carolina. Growing up in Midlothian, Va., she garnered ECNL Amazing Young Women Spotlight of the Week honors in January.