University of Miami Athletics
Greg LaBelle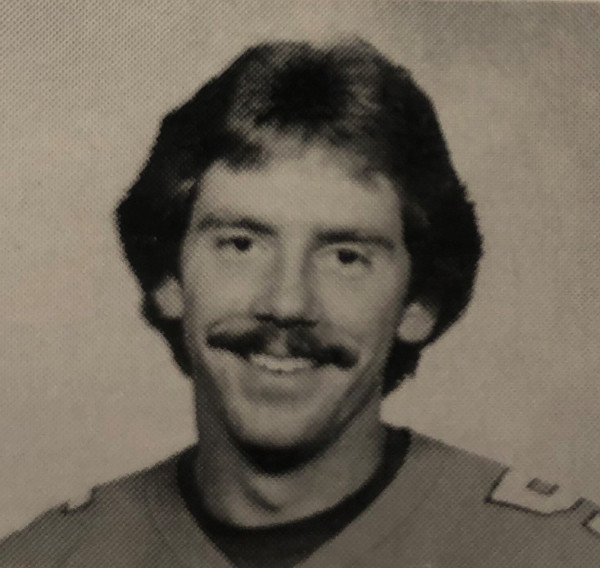 Senior (1982): Averaged 40.3 yards in final season as team's starting punter…Had long punt of 63 yards and punted 58 times.
Junior (1981): Served as team's starting punter for third straight season…Averaged 39.66 yards on 56 punts, with long punt of 57 yards.
Sophomore (1980): Thousands of years ago, Korean warriors first used the martial arts as a mean of self defense in battle…LaBelle found correlation of ancient art of karate and modern pigskin war can produce weapon of similar effect…Parlayed Tae Kwan Do lessons into seventh-best punting record in the Hurricanes' 55-year history…Finished 1980 close to 41 yards per kick (40.6) on 70 boots, one a 67 yarder (ranked third in the nation at one point)…Credits practice of 50 different kicking techniques, embodied in the Tae Kwan Do style with his increased flexibility, balance, leg speed and body control.
True Freshman (1979): Handled punting chores for entire season…Cool customer under pressure, booted his season-long punt of 49 yards in first collegiate game against Louisville…Averaged 35.8 yards on 70 punts…Finest hour came against top-ranked Alabama, averaging 39.1 yards per boot.
High School: One of most versatile high school athletes produced in Eastern Connecticut…Won 11 letters at Killingly High – four in football, three in basketball and two in baseball and track…Averaged 43.5 yards per punt as senior…Booted state's two longest field goals (42 and 43 yards) and connected on 13 of 14 extra points…Named second-team all-state as kicker and first-team All-Eastern Connecticut Conference as kicking specialist…Starting quarterback for four years…Kept busy in track, running hurdles, throwing the javelin and performing in long and triple jumps.