Miami Renews Rivalry with Florida Thursday
Date: Thursday, Aug. 24, 2023
Time: 6 p.m. EST
Location: Coral Gables, Fla.
Stadium: Cobb Stadium
The Matchup
Coming off of a 1-1 draw against Florida Atlantic, Miami welcomes Florida to Cobb Stadium. Thursday's tilt is scheduled for 6 p.m. and will air on ACC Network Extra.
The Hurricanes and Gators have played 12 times in program history. In the most recent meeting in 2021, Miami downed Florida for the first time in nine years, as Taylor Shell found the back of the net in extra time.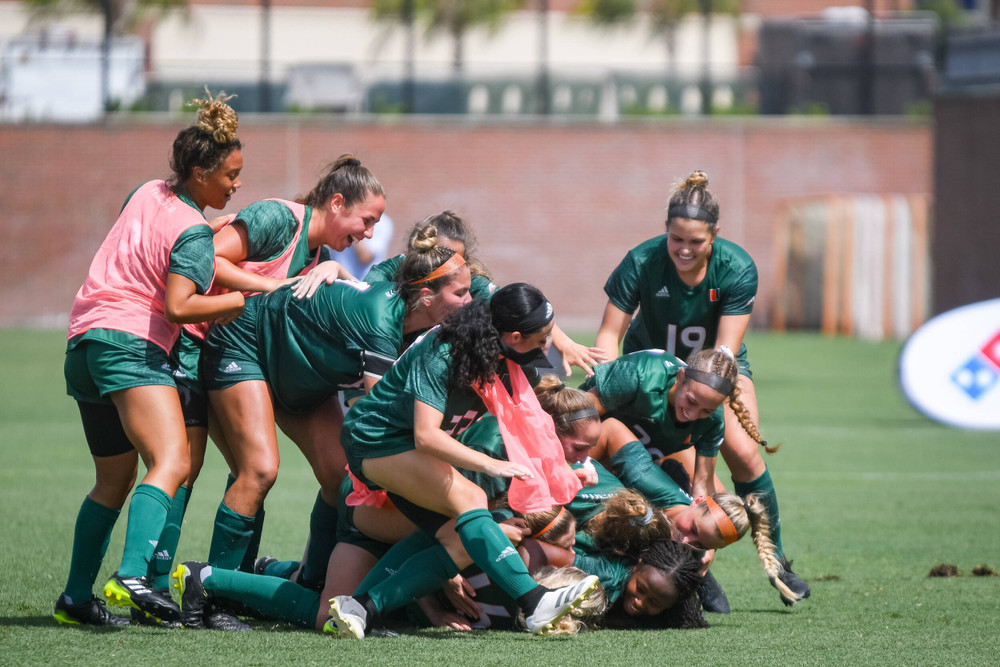 Scouting The Gators
Florida is off to a 2-0 start for the 16th time in program history. The Gators kicked off its 2023 campaign with a pair of shutouts for the first time in six years.
Senior defender Daviana Vaka earned a spot on the TopDrawer Soccer's National Team of the Week for her contribution to Florida's pair of season-opening clean sheets against Eastern Carolina and Maryland.
Tracking The Hurricanes
Through its first two matches, 20 different players have appeared for Miami, with seven different players recording points.
In their season-opening 3-0 win at Stetson, the Hurricanes registered three goals on 12 shots, the most attempts in 28 matches.
Barnes' team brings back 74 percent of its roster, including seven starters from a year ago. Miami has eight newcomers—all freshmen—on the 2023 roster, joining the 17 returning letter winners.
2022 in Review
The Hurricanes finished the 2022 campaign with five home wins and five shutouts—the most by the club in six seasons.
Miami mounted signature victories over eventual NCAA College Cup semifinalist Alabama in August and then-No. 24 Virginia Tech in October.
Looking Ahead
Miami wraps up a three-match homestand, as the Hurricanes host Georgia Southern at Cobb Stadium Sunday
To keep up with the University of Miami soccer team on social media, follow @CanesFutbol on Twitter, Instagram and Facebook.