MBB Beats AC Golfe Juan-Vallauris, 87-69
VALLAURIS, France – The University of Miami men's basketball team concluded its foreign tour with an 87-69 win Thursday night over AC Golfe Juan-Vallauris.
Three Hurricanes finished with at least 18 points and nine rebounds, with junior guard Wooga Poplar leading the team in scoring for the third time in as many affairs abroad. The Philadelphia native amassed 25 points at Gymnase Allinei.
"That was an excellent way to end our amazing trip to France," Miami head coach Jim Larrañaga said. "We played a quality team that really pushed us. I was pleased to see the way our players—particularly Wooga, Matthew [Cleveland] and Norchad [Omier]—responded to lead us to the victory."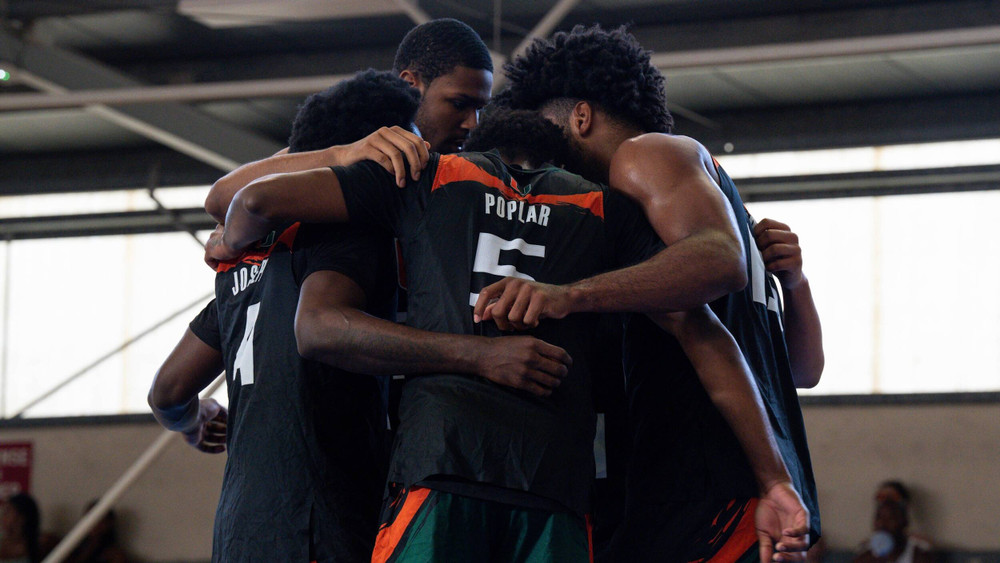 Unlike its first two outings when it never faced a deficit, Miami faced an early 16-9 deficit and trailed by three, 28-25, through one period. Poplar, though, dazzled in the opening frame, notching 16 points, four rebounds and two steals, while shooting 4-of-6 from the floor, 2-of-3 beyond the arc and 6-of-6 at the line.
Junior guard Matthew Cleveland scored five points in the opening minute of the second quarter to give Miami its first edge, 30-28. In total, the Florida State transfer had 12 points and five boards in the second session, shooting 4-of-6 overall, including 2-of-3 on 3-pointers. His play helped the Hurricanes take a narrow 48-47 lead into the intermission.
In the third stanza, Miami began to pull away and created a double-digit advantage. Fourth-year junior forward Norchad Omier (eight) and Cleveland (seven) combined for 15 points, with the former connecting on all six of his free-throw attempts, aiding the team to a 73-60 cushion after 30 minutes.
Omier continued his dominant low-post play down the stretch, amassing six points and seven rebounds in the final quarter. The Hurricanes also excelled on the defensive end, limiting AC Golfe Juan-Vallauris to just nine points on the way to an 87-69 triumph.
Leaving France with 👌 W's 📈 pic.twitter.com/Z31ZPXEY7O

— Canes Men's Basketball (@CanesHoops) August 10, 2023
To go along with his team-best 25 points, Poplar registered nine rebounds, three steals and one block. He ended the foreign tour averaging 20.3 points per game.
Cleveland logged 21 point and 11 rebounds, including five at the offensive end. The Atlanta native went 7-of-12 from the floor with a 3-of-5 ledger on long-range attempts.
Omier also compiled a double-double, totaling 18 points and 10 rebounds, seven of which were on the offensive glass. He had also two assists, four steals, one block and an 8-of-10 free-throw clip.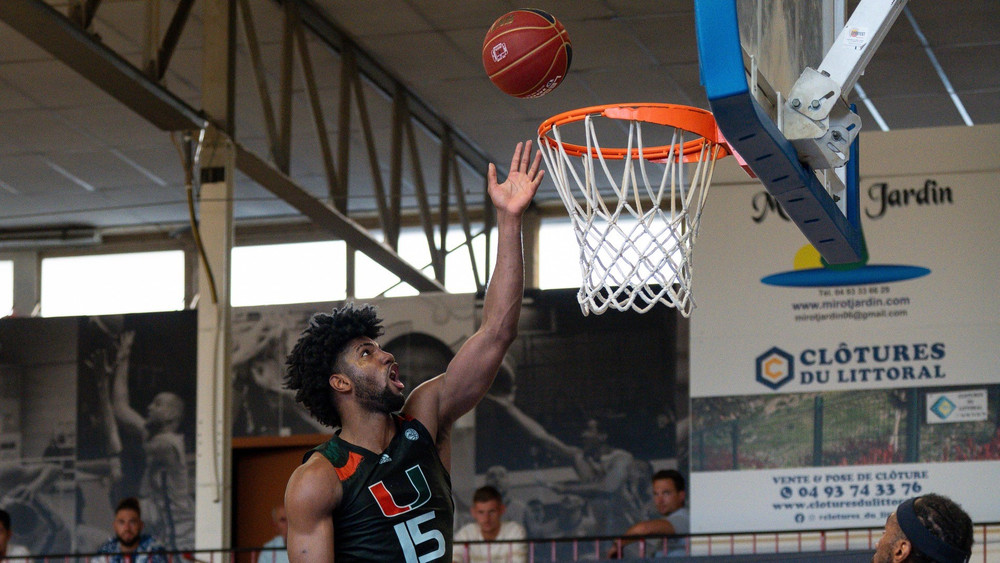 As a team, Miami had 56 rebounds in the decision. Twenty-one of them came on offense, while it also had 13 steals on defense.
The Hurricanes wrapped up their foreign tour with a 3-0 record, winning the trio of contests by an average of 26.0 points per game.
To keep up with the University of Miami men's basketball team on social media, follow @CanesHoops on Twitter, Instagram and Facebook.
PLAYER STAT HIGHLIGHTS
– AJ Casey: seven points, five rebounds, two assists, 3/4 field goals
– Matthew Cleveland: 21 points, 11 rebounds, two assists, 7/12 field goals, 3/5 3-pointers
– Norchad Omier: 18 points, 10 rebounds, two assists, four steals, one block, 8/10 free throws
– Nijel Pack: eight points, four rebounds, three assists, zero turnovers
– Wooga Poplar: 25 points, nine rebounds, three steals, one block, 8/11 free throws