Noel Seeded Fifth in NCAA Singles Championship
CORAL GABLES, Fla. – Alexa Noel of the University of Miami women's tennis team claimed the fifth overall seed in the NCAA Singles Championship, as announced late Tuesday afternoon.
A redshirt sophomore ranked seventh nationally, Noel is the sixth player in program history to earn a top-five seed in the event. She joins Estela Perez-Somarriba (second in 2021, first in 2019, third in 2018), Julia Cohen (second in 2009), Audra Cohen (first in 2007, first in 2006), Megan Bradley (first in 2005) and Ronni Reis (first in 1988, third in 1987, third in 1986) on the exclusive list.
Noel is 32-7 in her inaugural campaign at The U, including 21-5 versus ranked foes. She is 22-3 this spring, including 19-3 in dual matches (all at the No. 1 spot) and 12-1 in ACC play. Noel is riding a 10-match winning streak, with nine of the victories in straight sets.
By earning a top-16 seed in the NCAA Singles Championship, Noel has locked up ITA All-America status for the second time in her career. She previously made the cut in 2021 during her freshman season at Iowa.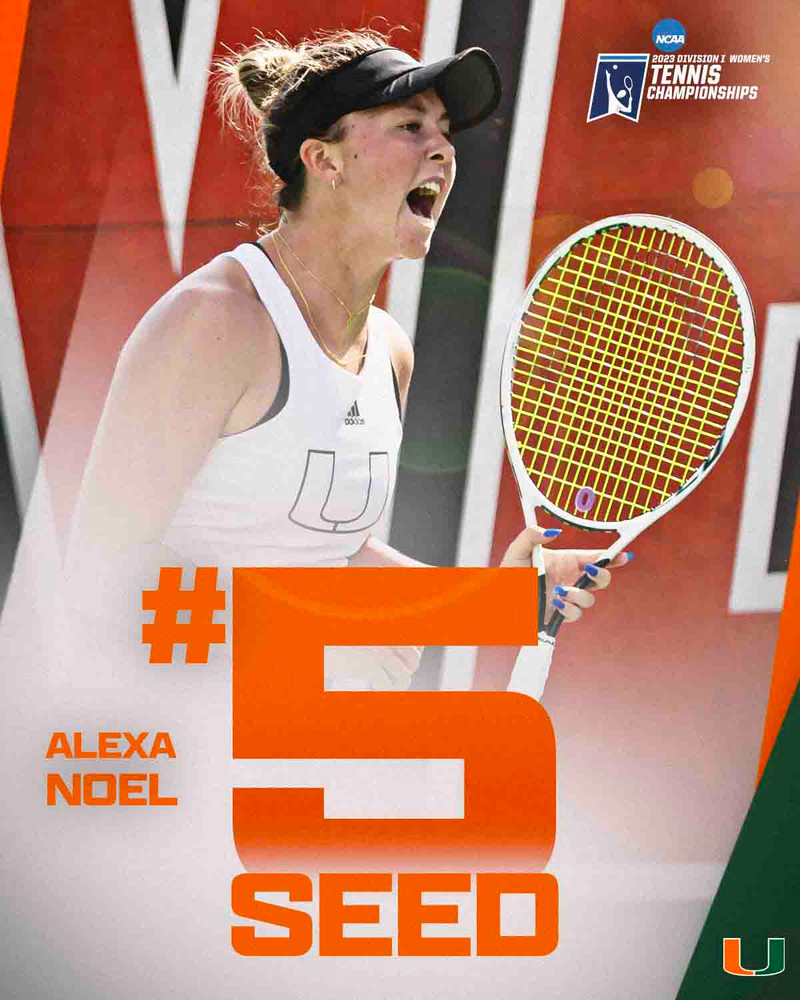 Noel is one of five ACC players among the top eight seeds, alongside No. 1 Fiona Crawley of North Carolina, No. 6 Chloe Beck of Duke, No. 7 Diana Shnaider of NC State and No. 8 Reese Brantmeier of North Carolina. Noel went 3-0 against that quartet during the regular season, with all three triumphs in straight sets.
The Summit, N.J., native will be the 31st different Hurricane to compete in the NCAA Singles Championship. This is the 20th straight year the Hurricanes will have at least one player in the NCAA Singles Championship, a streak that dates back to 2003, head coach Paige Yaroshuk-Tews' second season at the helm.
In addition, Noel and junior Isabella Pfennig are the third-alternate pair for the NCAA Doubles Championship. The duo is currently ranked No. 35 in the country.
Thus far in 2023, Noel and Pfennig own an 11-5 record, all in dual match play. They went 7-4 in ACC action and 2-2 versus ranked opponents, with both victories over pairs in the top 12.
If the tandem gets in, it would be the first appearance in the NCAA Doubles Championship for Noel and the second for Pfennig, who competed alongside Perez-Somarriba in 2021.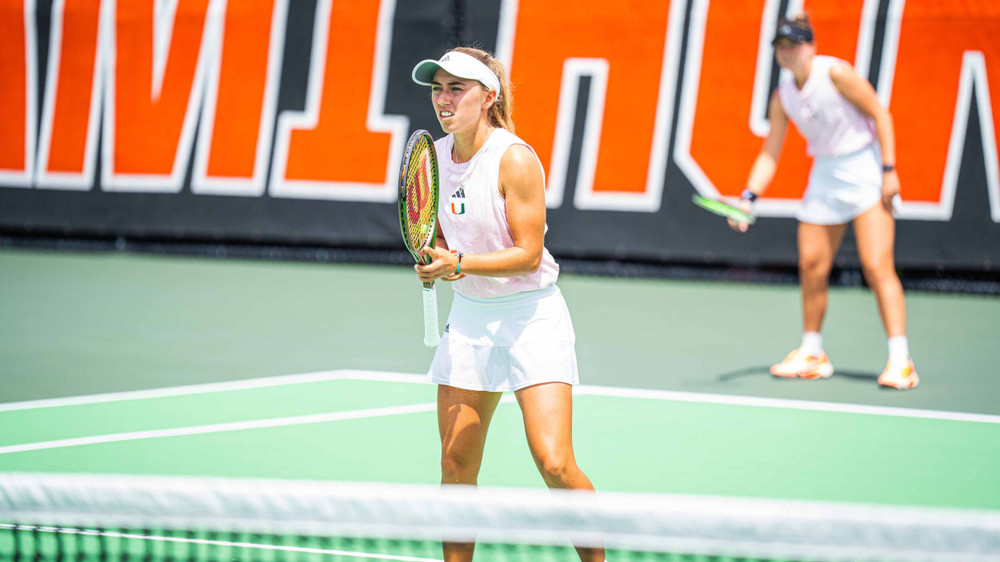 The 64-player singles tournament is set for May 22-27 at the USTA National Campus in Orlando, Fla., while the 32-pair doubles event will be held May 23-27 at the same location.
Tournament brackets will be announced one day before competition starts. To see the complete lists of selections, click HERE.
To keep up with the University of Miami women's tennis team on social media, follow @CanesWTennis on Twitter, Instagram and Facebook.