Program-Record 12 Student-Athletes Garner All-ACC Academic Distinction
CORAL GABLES, Fla. — Twelve University of Miami soccer student-athletes made the 2022 All-ACC Academic Team, the conference office announced Wednesday afternoon.
The dozen selections bested the previous program record of five, set in 2007.
Annie Blair (finance), Melissa Dagenais (exercise physiology), Julia Edwards (exercise physiology), Jordan Felton (sport administration), María Jakobsdóttir (sport administration), Jackie Koerwitz (biology), Claire Llewellyn (finance), Lauren Meeks (microbiology and immunology), Megan Morgan (health science), Emma Pidding (management), Gabi Rusek (marketing) and Taylor Shell (broadcast journalism) were among those student-athletes recognized with academic accolades by the ACC.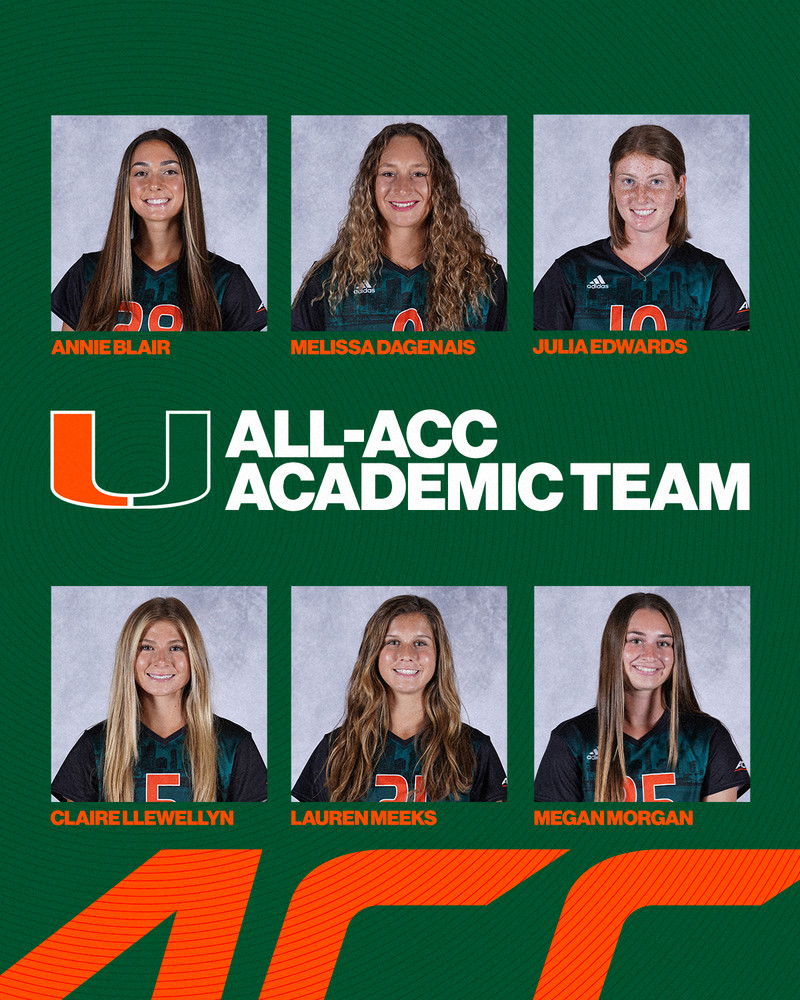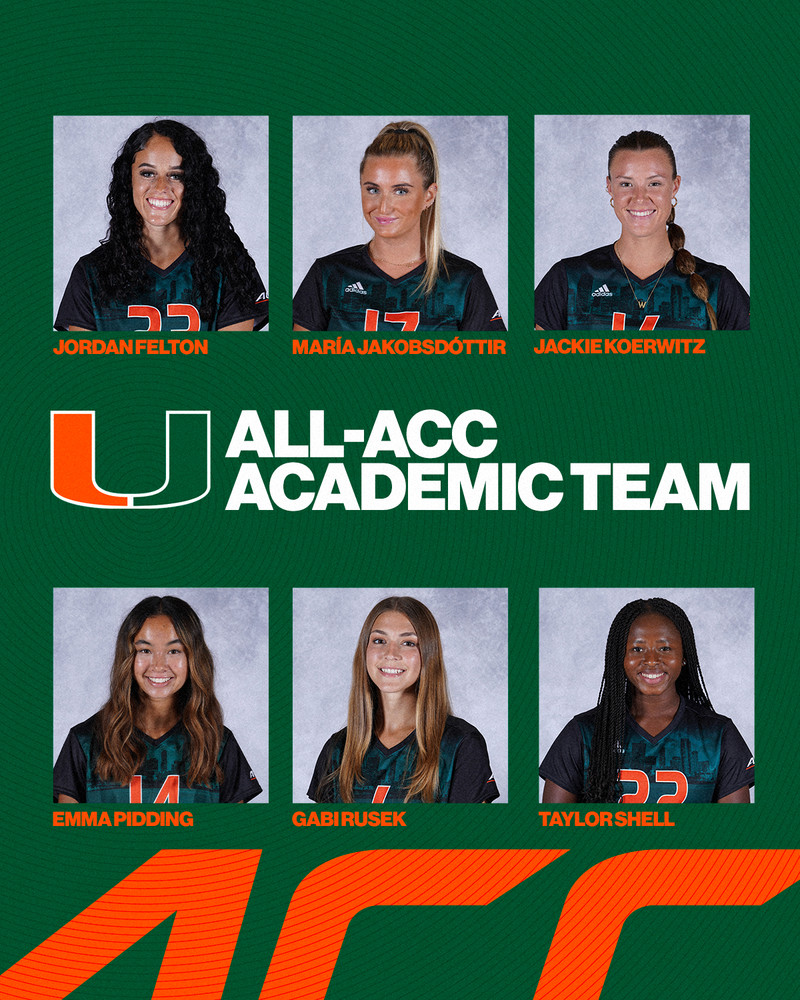 Eleven Hurricanes received the prestigious honor for the first time in their careers, with Dagenais becoming the third multi-year recipient under head coach Sarah Barnes.
Academic requirements for selection to the All-ACC Academic Team are a 3.0-grade point average for the previous semester and a 3.0 cumulative average during one's academic career. In addition, student-athletes must compete in at least 50 percent of their team's contests.
All 14 ACC women's soccer programs are represented on the All-ACC Academic Team, with 28 student-athletes who earned All-ACC honors this past season also securing spots on the academic team.
To keep up with the University of Miami soccer team on social media, follow @CanesFutbol on Twitter, Instagram and Facebook.