Canes Look to Give Seniors Memorable Home Finale
CORAL GABLES, Fla. – Throughout their careers, they have seen changes aplenty at Miami.
They were among the first to experience workouts in the Carol Soffer Indoor Practice Facility. They played through one of the most challenging seasons in college football history, one marred by a global pandemic that forced them to adjust to lineup changes on a daily basis and had them playing in near-empty stadiums. They've learned new systems and met new coaches and teammates.
But as a core of Hurricanes seniors prepares to play its final home game at Hard Rock Stadium on Saturday night, many say there's little they'd change about their collegiate experiences and for them, the chance to wear orange and green has been the opportunity of a lifetime.
"It's meant everything to me. My whole identity in this country is kind of coming over here to the University of Miami. It's where I made a name for myself," said Hurricanes punter Lou Hedley, a Ray Guy Award semifinalist who is averaging 45.2 yards per punt. "Everyone knows my story, coming from a construction background, living a normal life back in Australia and then coming over here, coming to such a renowned program and putting my name on the map. I've made my family and all my friends back home really proud. When I think of America, Miami is really my identity here. Obviously, it's sad coming into Hard Rock for the last time as a Miami Hurricane, but looking back on the four years I've been here, it's amazing. To walk away with two degrees, yeah, it's unreal."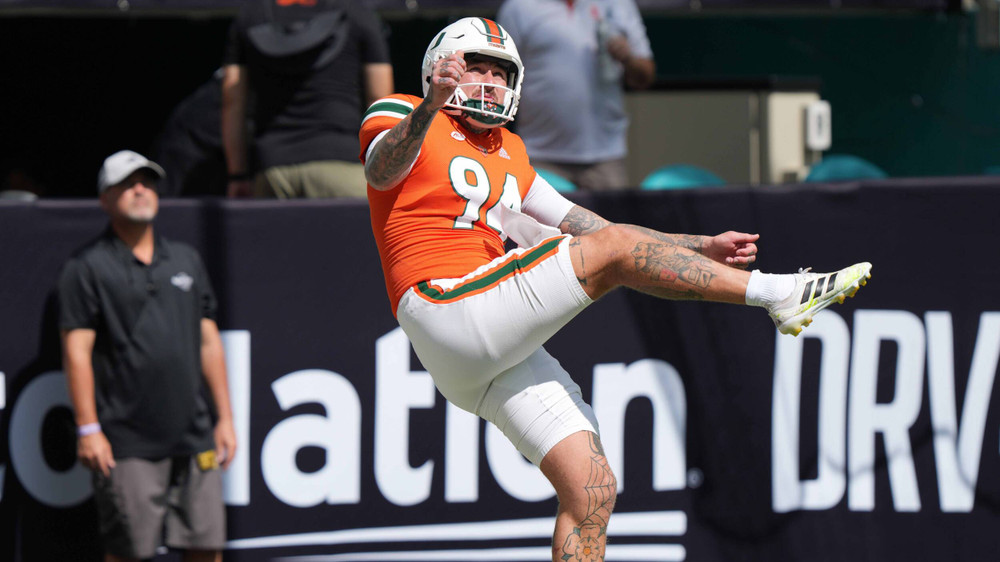 Hurricanes tight end Will Mallory may not have traversed 11,000 miles to become a Hurricane like Hedley, but the Jacksonville native said this week that he, too, created memories that will last a lifetime during his time at Miami.
"There's a lot and thinking back, I don't know, it's hard to pinpoint one. But I think just the whole reason why you do this and the most important thing is the people involved, whether that's the players, coaches, support staff. And all the people that I've gotten to interact with and had the pleasure of meeting and being around over the last five years [are] what [have] made this journey," said Mallory, who has a team-high 33 catches for 435 receiving yards. "So, I can't really pinpoint one special moment. I think it's just the relationships that I've made, you know, that'll last me a lifetime [and that] are the most important things."
Hedley, Mallory and the rest of the Hurricanes (5-6, 3-4 ACC) head into Saturday's game knowing they have the opportunity ahead to create even more memories.
Miami, which has endured its share of ups and downs this season and is coming off a hard-fought loss at seventh-ranked Clemson, can secure bowl eligibility with a win over conference foe Pittsburgh (7-4, 4-3).
The Panthers enter the game on a three-game win streak and are led by one of the nation's top running backs, Israel Abanikanda.
The junior leads the nation in scoring with an average of 11.6 points per game and is one of 10 national semifinalists for the Doak Walker Award, which is given annually to the nation's top running back. He's also a semifinalist for the Maxwell and Walter Camp Player of the Year awards.
Despite missing Pittsburgh's game against Syracuse because of an injury, Abanikanda has rushed for 1,320 yards and 18 touchdowns. He leads the nation in total touchdowns with 19 and is second nationally in all-purpose yards per game (168.6).
Pittsburgh's defense, meanwhile, has been a force all season long.
The Panthers have scored five defensive touchdowns this season, a number that ranks second in the nation. In last week's win over Duke, it was a defensive touchdown that made the difference, with Pittsburgh's Brandon Hill returned a fumble 30 yards for a score that ultimately helped give the Panthers a 28-26 win.
Additionally, Pittsburgh has totaled 39 sacks, a number that ranks third nationally.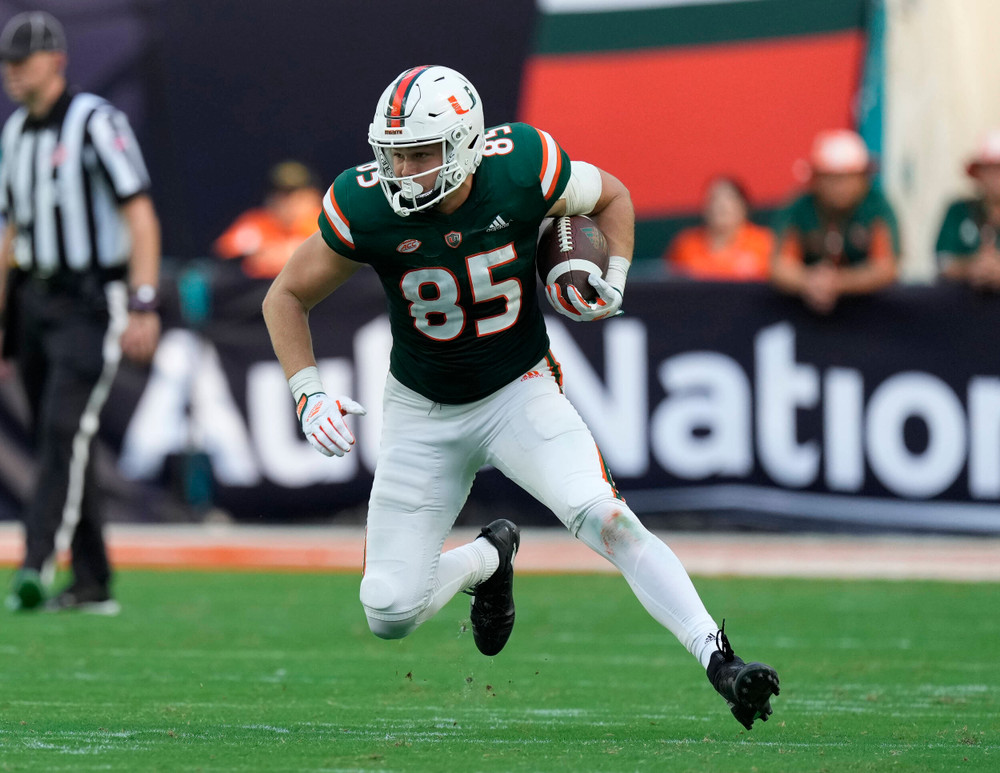 All of that, the Hurricanes know, means a challenge awaits Saturday.
But it's one they're embracing, given everything that's at stake, from extending the season to giving Miami's seniors a memorable home finale.
"It's always been a battle against Pitt ever since I've been here; always been close games, tough games," said Mallory, who has been a part of four straight Miami wins over the Panthers. "It's going to be a tough, physical game and when you see the players they have on defense, the style that they play in and how well their defense has done this year, you know it's a big challenge for us. This 'w' has to mean more to us than it does to them because this is going to keep our season going. They've got a really talented group over there at Pitt, so you know we've got our work cut out for us. But you know, we've got to prepare accordingly and make it mean more to us, and I know it will. We're going to do whatever it takes to get the 'w.'"
Added Hurricanes head coach Mario Cristobal, "For a lot of the guys, it's [their] last collegiate home game, with the opportunity to extend our season. So there's a lot of value to this game. It means a ton. I think everyone that's ever played the game remembers our last home game. We want to make sure that we do everything possible to make it a great memory for all those guys."