"This One's Definitely Going to be One for Him"
CORAL GABLES, Fla. – Xavier Restrepo has dealt with his share of ups and downs this season.
The third-year sophomore entered the year as the most experienced receiver on Miami's roster and every expectation was that he'd not only provide leadership in his position room, but help set the tone for the Hurricanes' offense with his good friend and roommate, quarterback Tyler Van Dyke.
In Miami's first two games – wins over Bethune-Cookman and Southern Miss – Restrepo did exactly that, totaling a combined 172 yards, scoring a touchdown in the opener and earning praise from teammates and coaches in the process.
"He's pretty much good at everything he does," Van Dyke said of Restrepo in September. "He's just a hard worker and on the field, he knows the defense. He always finds those holes and finds those windows for me. It's really helpful."
But after the victory over Southern Miss, Restrepo was sidelined by a foot injury that forced him to miss the Hurricanes' next five games.
It was a blow for both Restrepo, and Miami, which suddenly found itself without one of its top playmakers during a critical stretch that included a high-profile matchup against Texas A&M and later, the start of conference play.
Tough as it was, though, Restrepo did his best to stay engaged and motivate his teammates as he recovered and worked his way back onto the field.
"I just dove down into the X's and O's more. Just studying defenses, looking at tendencies that all different types of teams do, especially for the games that [were] up and coming," Restrepo said of his time out of the lineup. "I just studied them and helped my teammates out with technique and stuff like that. Working on my leadership, my faith in God and went day by day."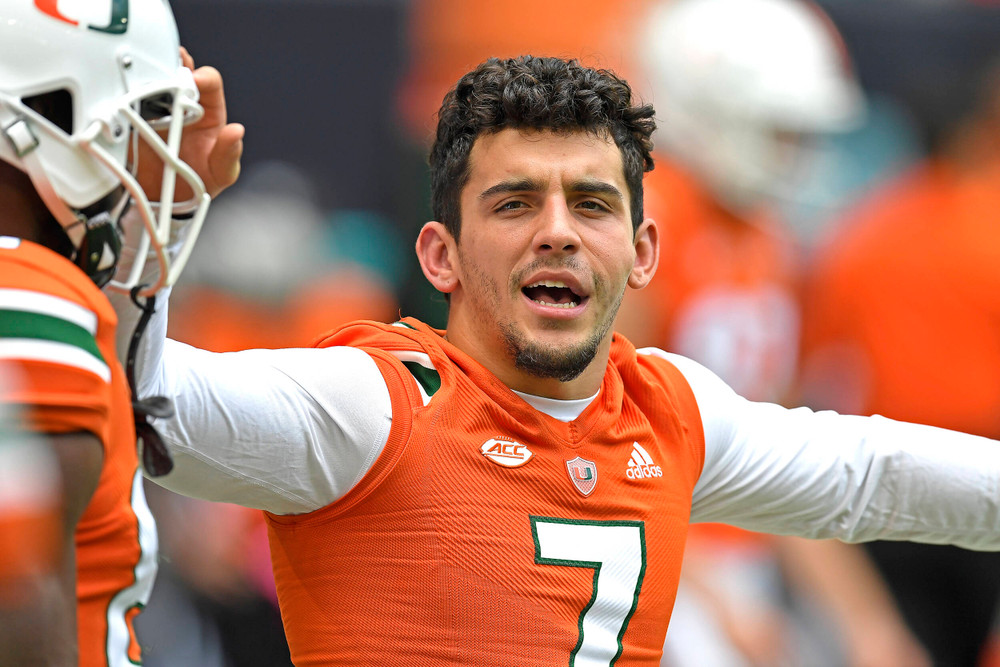 Restrepo returned to action in Miami's 14-12 win over Virginia on Oct. 29, finishing with a pair of catches. Against Florida State last week, he had a team-high five catches and the hope, of course, is that he'll continue building on those performances when the Hurricanes (4-5, 2-3 ACC) travel to Atlanta to face Coastal Division foe Georgia Tech (4-5, 3-3).
But even with his injury behind him, Restrepo expects he'll feel a surge of emotion Saturday.
When he takes the field at Bobby Dodd Stadium, he'll do so with a heavy heart knowing his high school teammate and longtime good friend, Bryce Gowdy, won't be there.
Gowdy, who played receiver alongside Restrepo at Deerfield Beach High, died just days before the two were set to start their respective college journeys, Restrepo at Miami and Gowdy at Georgia Tech.
The two had often talked about what it would be like to play against one another after scoring points together at Deerfield Beach.
That wasn't to be.
Instead, Restrepo – who, as a freshman at Miami switched his jersey number from 80 to 7 to honor  Gowdy – will take the field without his friend, who is still listed on Georgia Tech's roster in memoriam.
"You know the quote, 'Gone but not forgotten?' He'll always be in mind every time I step on the field," Restrepo said. "Even in practice, I say a little prayer, asking that he watch over me. Yeah, this week is definitely going to be an emotional one. Every single time we play Georgia Tech has been emotional at the beginning of the game for me because I know I'm supposed to have my brother out on the field with me."
As to Georgia Tech's gesture of keeping Gowdy on its roster and listing his biographical information on the Yellow Jackets' website? Restrepo said it was a fitting tribute.
"I'm glad his name is still on their roster. It means a lot," he said. "This one's definitely going to be one for him."
Once the game begins, though, Restrepo knows he and the Hurricanes will face a challenge.
Like Miami, Georgia Tech has struggled at times this season. But the Yellow Jackets are coming off a 28-27 comeback win over Virginia Tech in Blacksburg.
Georgia Tech forced three Hokies turnovers in the game's final quarter, helping pave the way for freshman quarterback Zach Pyron to lead a pair of touchdown drives that gave the Yellow Jackets the win.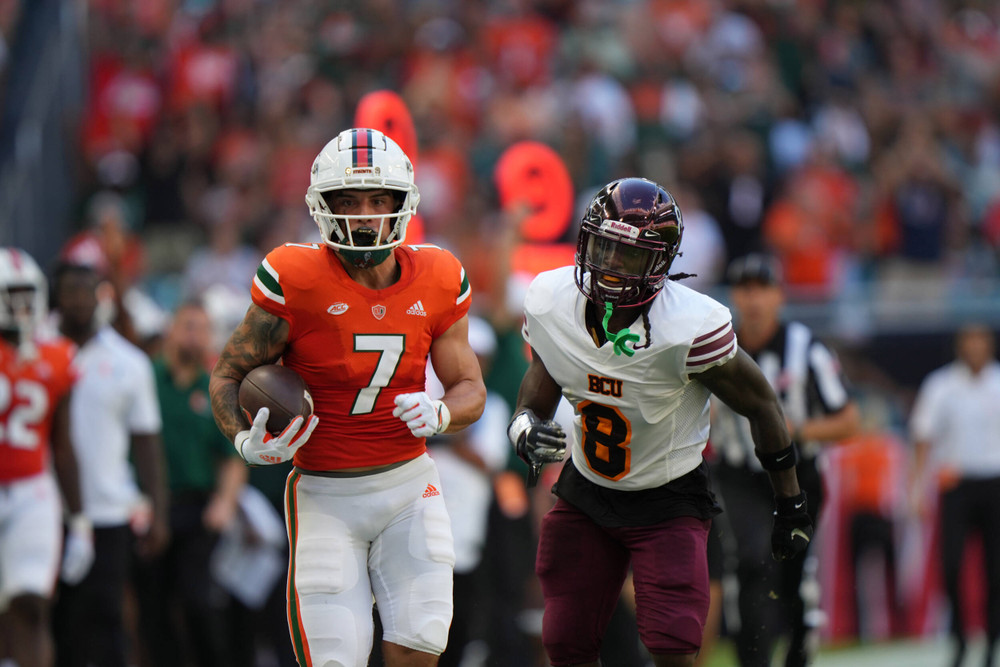 The Hurricanes, meanwhile, are coming off a tough loss to rival Florida State in which the Seminoles jumped to a 21-3 lead and never looked back.
It was a rough night for the Hurricanes, but one Miami head coach Mario Cristobal said the Hurricanes can't dwell on if they want to finish the season on a positive note.
"We've done a good job playing on the road in conference," Cristobal said, alluding to Miami's wins over Virginia Tech and Virginia last month. "We've got to go do it against a team that played really well this past week [and] has some guys coming off of injury. I know they've got a big whiteout afternoon prepared for them, so the environment will be great. They've got really good players and our guys know that, so let's get to practice and practice to the best of our abilities."
It's a message Restrepo has certainly taken to heart.
"We've got to be 1-0 this week, focus on Georgia Tech. They've got some great guys on that defense. They bring tons of pressure, [have] big physical corners, secondary. So again, we've got to execute."