Canes Set for Rivalry Matchup Against Florida State
CORAL GABLES, Fla. – For the Hurricanes, the goals this season are pretty straightforward.
Compete. Get better. Stay focused. Continue to do the work. Go 1-0 every day.
It's a process-oriented approach that head coach Mario Cristobal has tried to instill as he and his staff continue reshaping Miami to make it the championship-caliber program it should be.
But more than most, Cristobal knows that this week there just might be more of a sense of urgency and energy inside and outside the building than there are the other 11 weeks of the season. And he knows there's little his team can do to drown out the noise completely.
So his advice as the Hurricanes prepare for their annual rivalry game against Florida State?
Embrace it all, including the work necessary to be able to walk away from Saturday night's nationally televised, prime-time showdown with pride.
"I know everyone goes to the microphone and says 'We've got to block it out.' You can't block it all out. You sign up to certain schools to play in certain games and this is certainly one of them," Cristobal said. "You've got to make sure that you pour out of the emotional side. Pour out a passion for the game, passion for this particular game, passion for playing as good as you can play because that's a stronger source of energy…You go to work and you go right back to technique. You go right back to fundamentals. You go right back to film study. You start putting it on each and every player to hold each other accountable. Do the right things."
Cristobal, a former two-time national champion offensive lineman at Miami, has experienced the rivalry game from a number of sides.
He played in multiple matchups against Florida State. Was on the sideline for more games against the Seminoles as a graduate assistant and later, as an assistant coach.
And while Saturday's matchup will mark his first time serving as a head coach in the rivalry, Cristobal hasn't wanted to get caught up in the "nostalgia theater" of it all.
His focus, as it has been since he returned to his alma mater last December, remains on the current Hurricanes (4-4, 2-2 ACC), a group is looking to finish the season on a high note.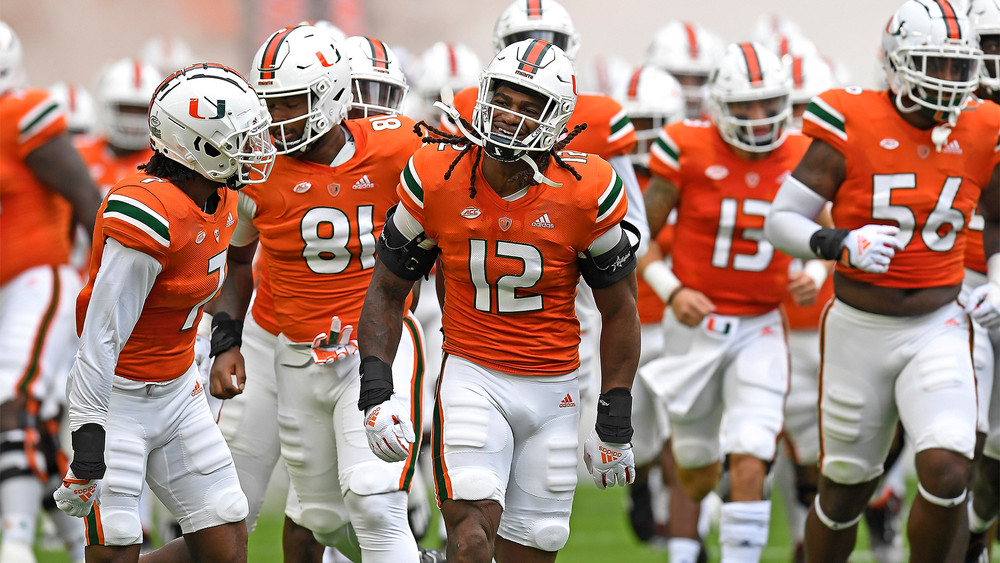 A win over the rival Seminoles will certainly help on that front, especially given that Miami is coming off a quadruple-overtime 14-12 win over Virginia and enters the game knowing its won four of the last five matchups against Florida State dating back to 2017.
But the Seminoles (5-3, 3-3) own current bragging rights in the series after a late fourth-quarter rally last year helped them notch a 31-28 win.
Ahead of this week's matchup, Miami players have stressed it's crucial they not dwell on what happened in Tallahassee last year, but instead, focus on the game in front of them.
"You don't really worry about that too much. Florida State and Miami kind of holds its own weight," safety Kam Kinchens said. "There's no reason to look back at other games. Each year, [the goal] is to be 1-0. That's what we plan to be."
Added defensive lineman Jahfari Harvey, "We're just moving forward…We aren't thinking about last year. We're not thinking about anything in the past. We're worried about this Saturday and playing at home."
Part of the focus on the present, though, is finding ways to contain Florida State quarterback Jordan Travis, who is coming off a stellar effort in the Seminoles' 41-16 win over Georgia Tech.
The redshirt junior from West Palm Beach had a career-high 396 passing yards in the win and tied a career-high with three touchdown passes.
He enters Saturday's game having completed 62 percent of his passes this season, throwing for 2,057 yards and 14 touchdowns, with just three interceptions. He's also rushed for another 215 yards and two touchdowns.
Florida State, meanwhile, is one of just five teams nationally averaging at least 275 yards of passing offense and at least 200 yards of rushing offense per game. Those numbers, no doubt, have been helped by Travis' mobility.
Needless to say, Miami's defenders understand the challenge he poses.
"He's a great player. We've got to contain him," said Harvey, who has 22 tackles and 3.5 sacks for the Hurricanes this season. "He likes to use his legs a lot. Fast guy. We have to contain him, keep him in the pocket and keep him uncomfortable back there."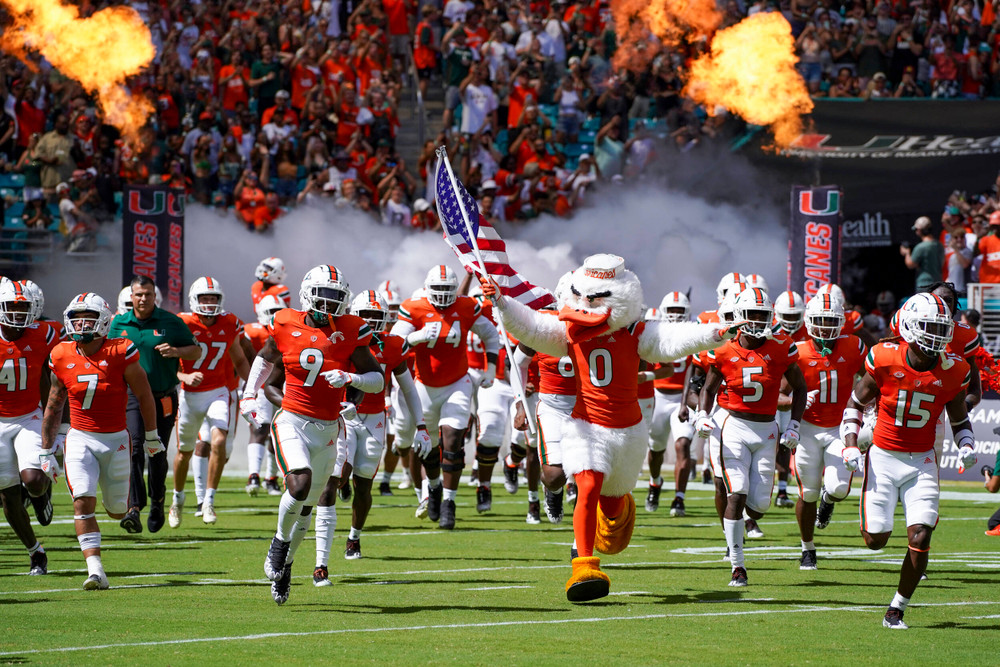 Miami's offense, which was able to move the ball last week against Virginia but struggled to get in the end zone, will have to contend with a Seminoles defense that ranks third in the ACC and 22nd in the nation in total defense, allowing opponents an average of just 323.5 yards per game.
Against the Cavaliers, quarterback Jake Garcia – who got the start in place of an injured Tyler Van Dyke – scored the winning two-point conversion in the fourth overtime and finished the day 15-of-29 for 125 yards. Running back Henry Parrish Jr., meanwhile, rushed for a game-high 113 yards on 24 carries.
Parrish, a transfer from Ole Miss who hails from South Florida, will be making his first appearance in the Miami-Florida State rivalry and said this week he's hoping his performance can help the Hurricanes leave Hard Rock Stadium with a win.
"I just want to help keep the chains moving, keep their offense off the field," said Parrish, who has rushed for a team-high 554 yards despite missing time with an injury. "Just want to play ball…I'm very excited. I've heard all the hype…I'm excited for the opportunity and looking forward to it."
He isn't the only one.
Saturday's game at Hard Rock Stadium is officially a sellout and every expectation is that Miami's home field will be buzzing.
The Hurricanes know it's an opportunity for them to shine in front of a raucous crowd and a national audience. They say they're going to do their best to take advantage of that chance.
"This is what you expect to see as a college football player or a college fan. This is primetime football right here," Hurricanes linebacker Mitchell Agude said. "This is a prime-time rivalry. It's going to be a fun time out there."