Ready to Make a Regional Run
CORAL GABLES, Fla. – There are moments Jacob Burke still has to pinch himself.
When he steps onto the grass at Mark Light Field. When he looks around the clubhouse. When he takes the occasional moment to soak in the history and tradition that surrounds him daily.
Now, the outfielder – a transfer from Southeastern Louisiana – has one more incredible opportunity ahead of him: the chance to play in an NCAA Regional as a Miami Hurricane.
"We've been working all year for this. I think one of the biggest things that stuck out to me when I got here, from the first day that we met with [head coach] Gino [DiMare] upstairs in the team meeting room was Omaha. That's it. We have to get to Omaha," said Burke, who last month was named a second-team All-ACC selection after totaling a team-high 55 RBI during the regular season. "That's what this program expects. That's what it's supposed to be. And you know what? At some point, a team is going to have to come in here and get us back [to the College World Series]. We all believe we can be that team.
"If we play as a team and continue to work for this goal, and take it one game at a time, I think we can definitely make it there."
The opportunity to shine on college baseball's biggest stage is just one of the reasons Burke and fellow transfers Maxwell Romero Jr. and Andrew Walters all opted to come to Miami.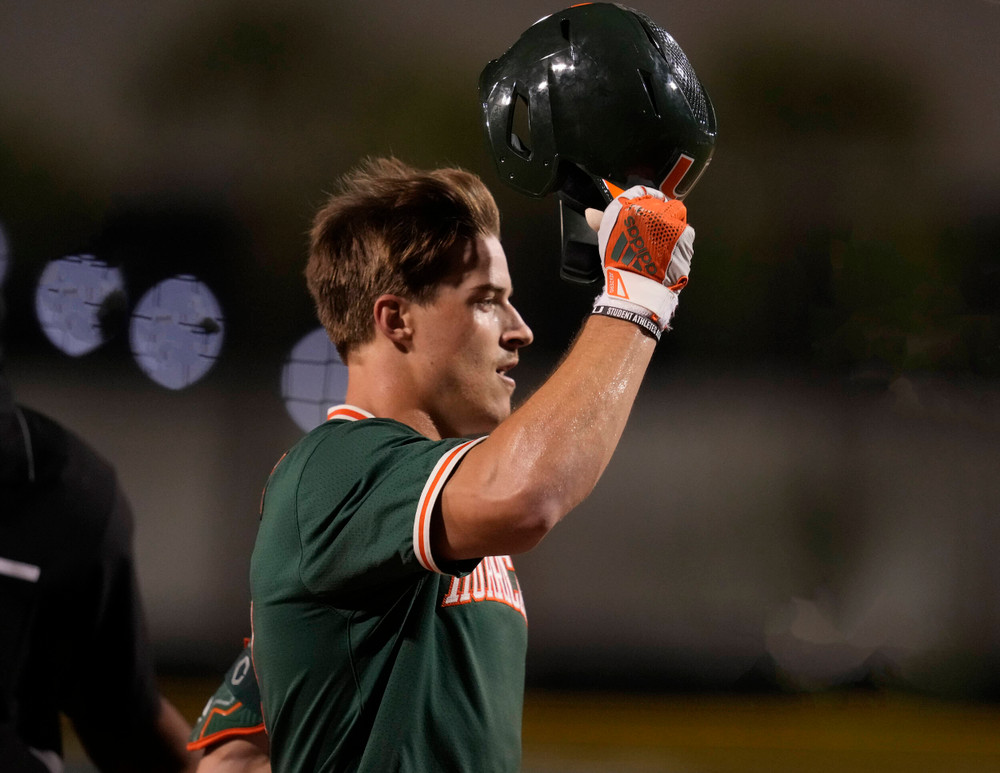 Romero, a catcher who hails from Miramar and starred at Pembroke Pines Charter, knew that as a Hurricane, not only would he be able to play high-level baseball, but that his South Florida family would be able to easily share the journey with him.
Walters, meanwhile, has deep family ties to The U. His uncle, Matt Walters, was a member of Miami's 2001 national championship football team and Andrew Walters still remembers his family trekking south from Palm Bay to be able to watch Matt play in the Orange Bowl.
Each of the three transfers traveled his own journey to Miami and now each wants to make sure he does his part to make sure the Hurricanes (39-18) make it back to Omaha and the College World Series for the first time since 2016.
Their work begins in earnest on Friday when Miami, the No. 6 overall seed in the NCAA Tournament and No. 1 seed in the Coral Gables Regional, opens tournament play at 10 a.m. against Canisius (29-23), the No. 4 seed in the regional field.
Joining them in the field are second-seeded Arizona (37-23) and third-seeded Ole Miss (32-22), who are scheduled to meet in Friday's late game.
"We preach so much about history and that's a big part of it," said Walters, a first-team All-ACC selection whose 13 saves rank first in the conference and sixth in the nation. "We've done a lot. We've accomplished a lot of records here. To be able to finally get this program back on track where it should be and where we know it could be, it's huge. We've got a good opportunity to do that."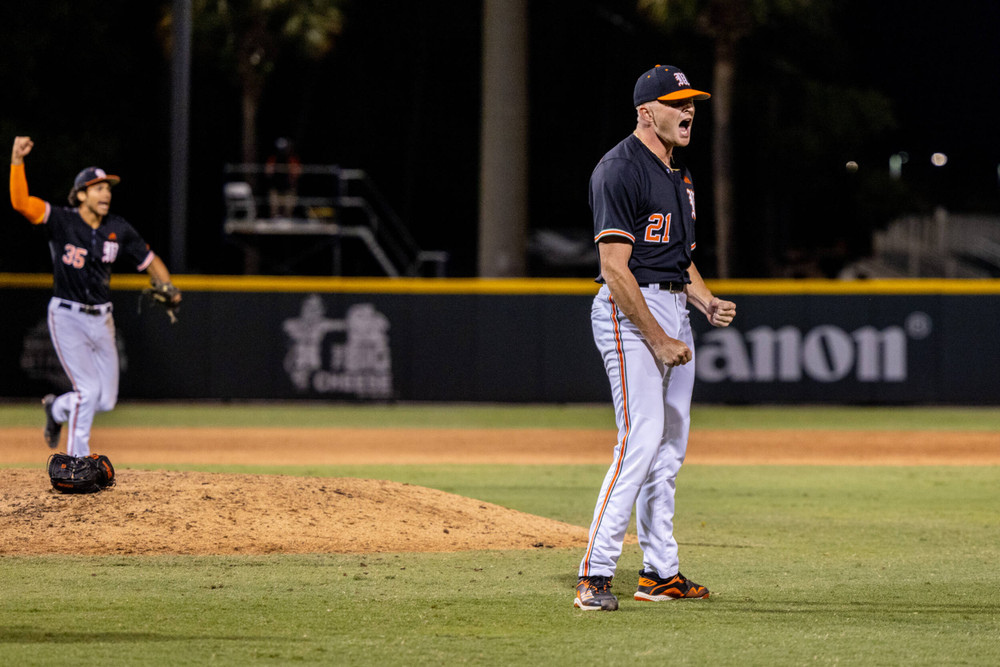 That said, there's only one player on the Miami roster with experience in Omaha: Romero, who played at Vanderbilt last year and hit a home run during the Commodores' College World Series run.
As grateful as he was for that experience and his time in Nashville, Romero came to Miami last fall in search of a new start.
He was quickly welcomed by his new teammates, more than a few of whom have sought his advice as the Hurricanes prepare to start regional play.
"I mean, it's the same message that Gino's been saying. We have to worry about what's in front of us. The more we try to think about what's ahead, the less we're going to be focused on what's in front of us," said Romero, who is hitting .278 with 12 home runs and 54 RBI entering regional play. "The biggest way to get to Omaha is just looking at the steps in front of you and taking them. The way I look at it, it's like a climb. You can't be worried about the top of the mountain when you're still at the bottom. You just have to keep climbing. When we get there, we'll enjoy the moment. Right now, we just have to take that ride."
That ride, all three of the transfers acknowledge, will be a bit easier given the fact the Hurricanes will be playing at home this weekend and, if they advance, next weekend, too.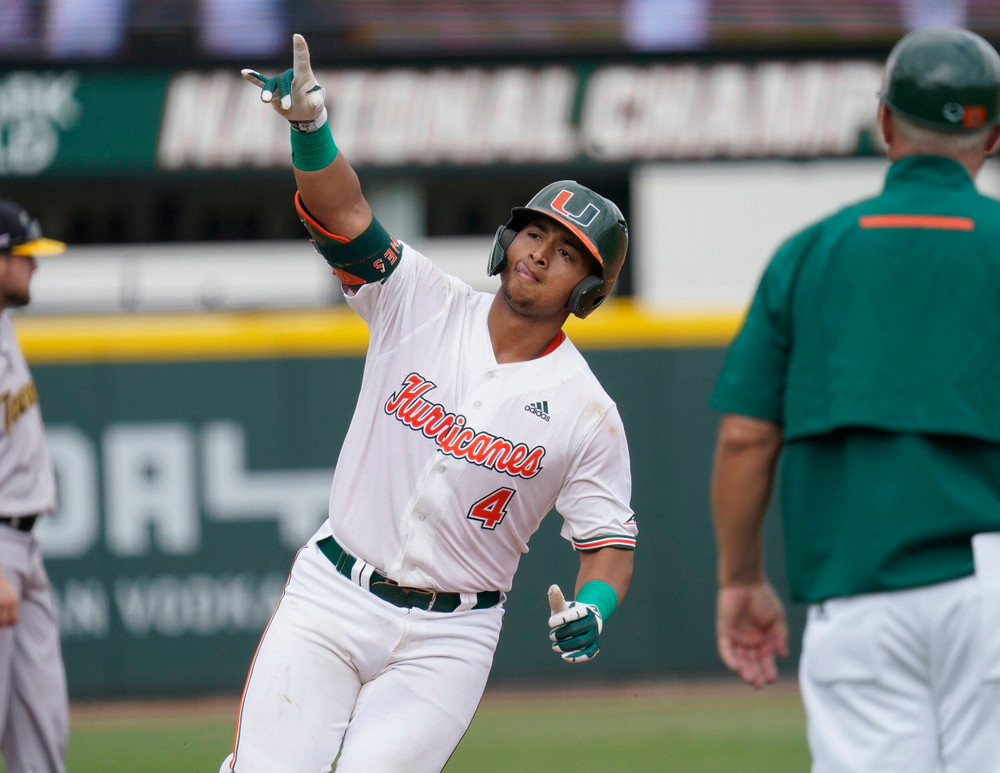 The chance to play a regional and potential super regional at Mark Light is part of the reason each is at Miami now. And each is looking forward to the opportunity to give the Hurricanes fans who've welcomed them to Coral Gables plenty of reasons to cheer this weekend – and beyond.
"It's huge. I think the crowd here is amazing. It's our crowd. It's the other team playing against 5,000 Miami fans and I feel like that plays a huge part into the atmosphere here," said Walters, who pitched at Eastern Florida State before joining the Hurricanes. "The atmosphere here is great. There's not really much more to say. They pump us up out there. At the end of the game, for sure, it gets me going to another level."
Added Burke, "I think we play our best baseball here and we have the most fun here. The fans, just having our fans here helps us so much. It's just so fun when everybody in the crowd is cheering for you, and not against you, obviously. What an opportunity we have. There's no better place to make this run than through The Light."