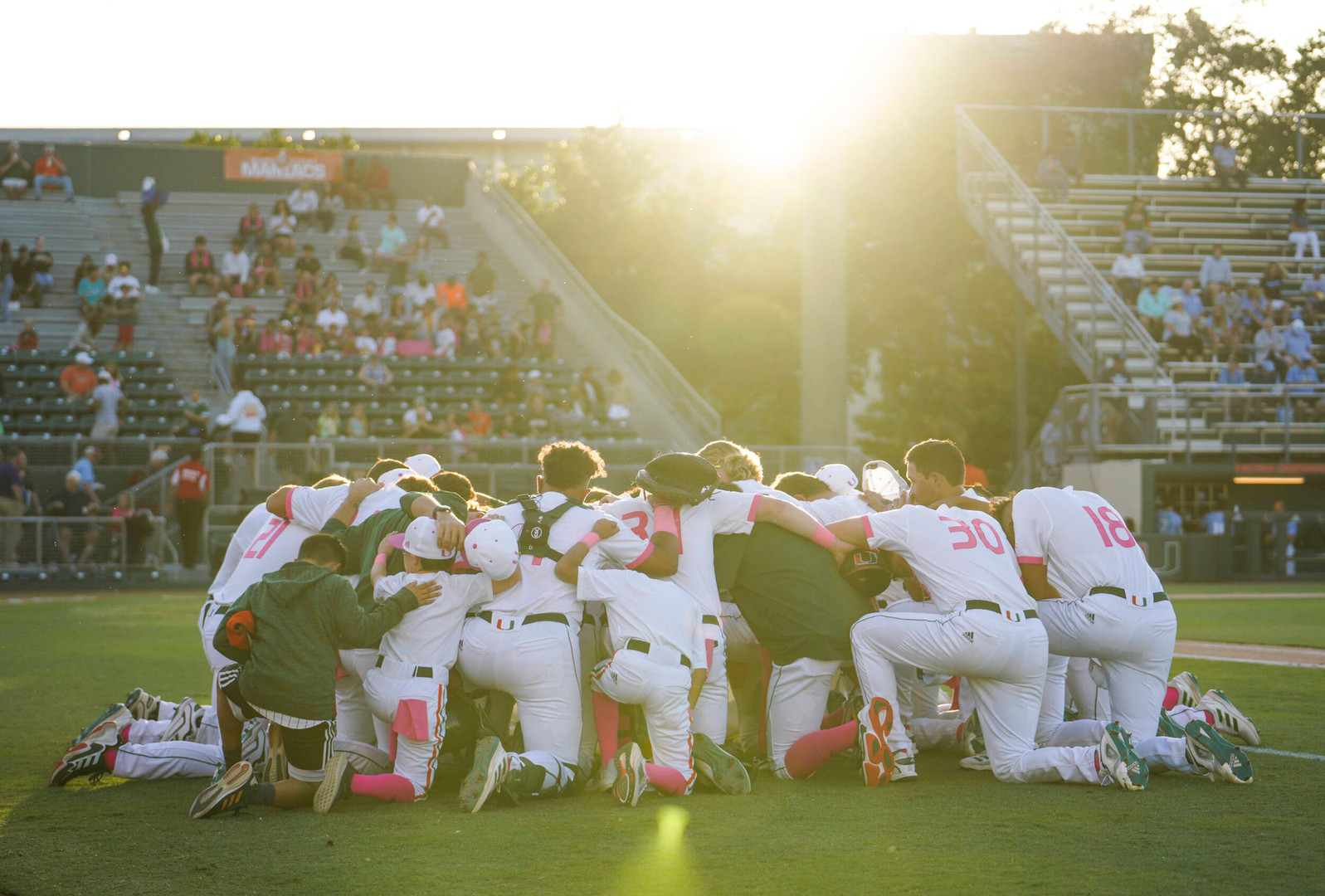 ATLANTA, Ga. — Over the last month of the season, the Miami Hurricanes have been one of the hottest teams in the country.
The Hurricanes, who have won 18 of their last 22 games, have skyrocketed in the polls from unranked to No. 3 in the nation.
But, for just the third time all season, Miami has dropped back-to-back games.
After falling in the series finale to Pittsburgh Sunday and stumbling against Stetson Tuesday, the Hurricanes are focused on turning the page and rebounding at Georgia Tech.
"We've got to get ourselves ready real quick because we got a big series this weekend," Miami head coach Gino DiMare said. "We have to get back to the things that have made us successful up to this point."
Miami (31-10, 16-5 ACC) is off to its strongest start in six seasons and its best start in conference play since 2008. Both years, the Hurricanes reached the College World Series.
The Canes have secured series victories in six of its first seven ACC weekends, including sweeps of then-No. 13 North Carolina and then-No. 3 Virginia.
And in order for Miami to regain its form, the fourth-year skipper feels the Hurricanes need to get back to the basics.
"The fundamentals that we've been talking about since Day One in the fall," said DiMare after the Hurricanes' 12-4 loss to Stetson. "Hitters have to do a better of their bodies being under control and how they approach pitches. We're all over the place, way out in front of pitches. Our pitching left too many balls up. We didn't keep it low and get groundballs like we normally do."
Miami leads the all-time series over the Yellow Jackets, 65-42-2, including a narrow 23-20 advantage in Atlanta.
The Hurricanes took two-of-three against Georgia Tech at Mark Light Field a season ago, but haven't won a series at Russ Chandler Stadium since 2016.
Left-handed pitcher Carson Palmquist (6-2, 3.35 ERA) draws the start for the Canes opposite Georgia Tech right-hander John Medich in the series opener.
The three-game set begins at 6 p.m. Friday at Mac Nease Baseball Park at Russ Chandler Stadium.