Palmquist Named Consensus Preseason All-American
CORAL GABLES, Fla — Miami Hurricanes left-handed pitcher Carson Palmquist joined illustrious company late Tuesday evening.
Palmquist was tabbed a consensus preseason All-America after collecting first-team distinction from the NCBWA.
The 6-foot-3, 185-pound southpaw is one of three Hurricanes to be named a unanimous preseason All-American in the last 13 years, joining Zack Collins and Adrian Del Castillo.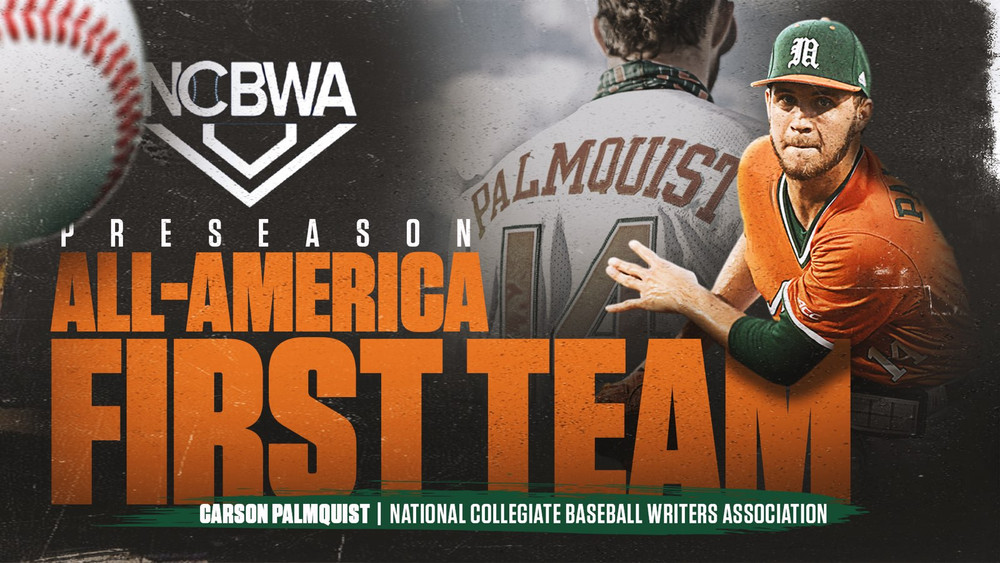 The Fort Myers, Fla., native was previously tabbed a preseason first-team honoree by Baseball America and Perfect Game, and a second-team selection by D1Baseball and Collegiate Baseball.
Palmquist recorded a banner 2021 season, earning first-team All-America status from NCBWA and Perfect Game, and second-team distinction from Baseball America and D1Baseball.
The Stopper of the Year Award finalist tallied a 2.22 ERA with 14 saves, the third-best mark in the nation. Palmquist totaled 75 strikeouts over 44 2/3 innings pitched.
Palmquist and the Hurricanes are scheduled to open their 2022 campaign against Towson on Feb. 18 at Alex Rodriguez Park at Mark Light Field.