Palmquist Garners Pair of Preseason Honors
CORAL GABLES, Fla — Following a banner 2021 campaign, Miami Hurricanes left-handed pitcher Carson Palmquist picked up his third and fourth Preseason All-America honors on Monday morning.
Palmquist, who was previously listed as a Preseason All-American by Collegiate Baseball and Perfect Game, collected first-team distinction from Baseball America and second-team recognition from D1Baseball.
The Fort Myers, Fla., native was tabbed a first-team All-American by the NCBWA and Perfect Game, and a second-team selection by Baseball America and D1Baseball in 2021.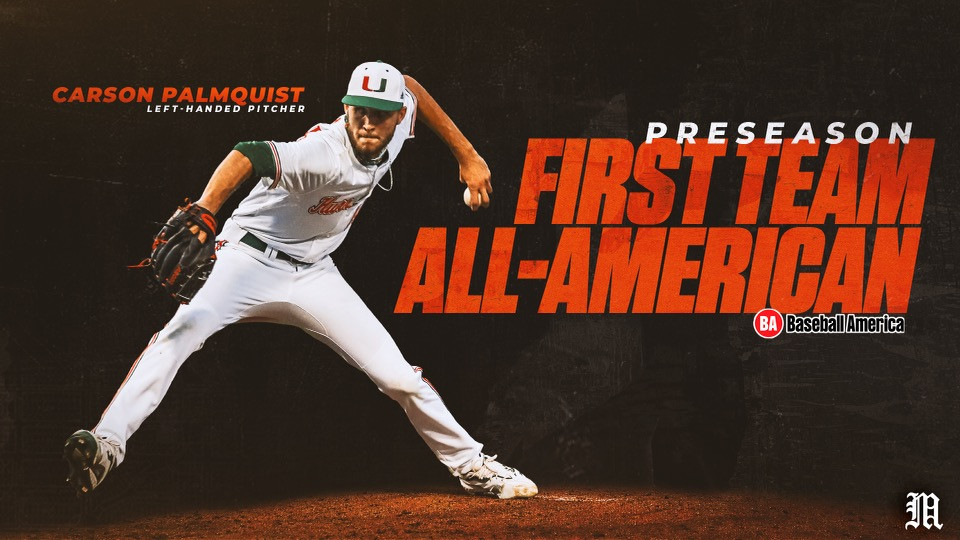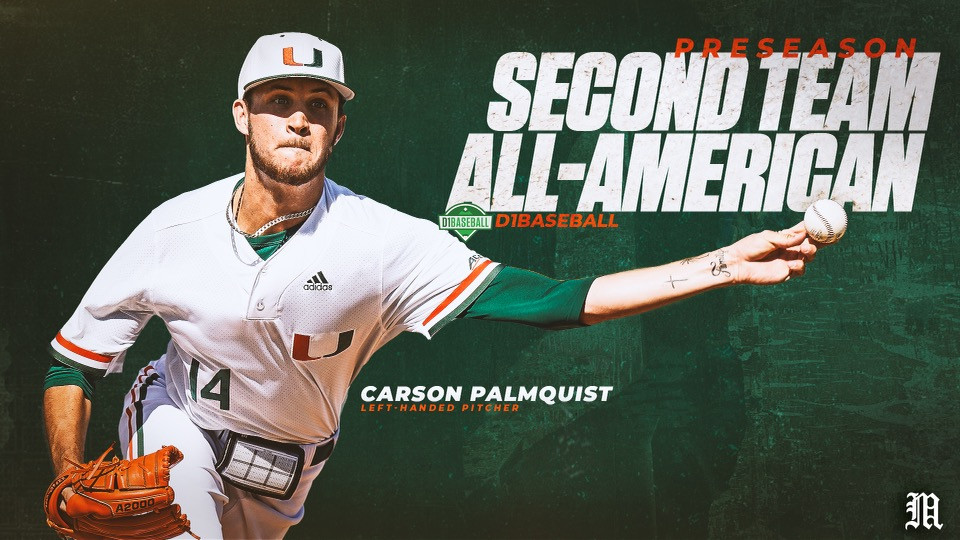 Palmquist posted a 2.22 ERA with 14 saves, which ranked third in the country. In his second year in the orange and green, Palmquist totaled 75 strikeouts over 44 2/3 innings pitched.
The 6-foot-3, 185-pound southpaw was the only freshman among the 10 finalists for the 2021 NCBWA Stopper of the Year Award.
Palmquist and the Hurricanes are set to begin their 2022 slate against Towson on Feb. 18 at Alex Rodriguez Park at Mark Light Field.