University of Miami Athletics
Mike Rumph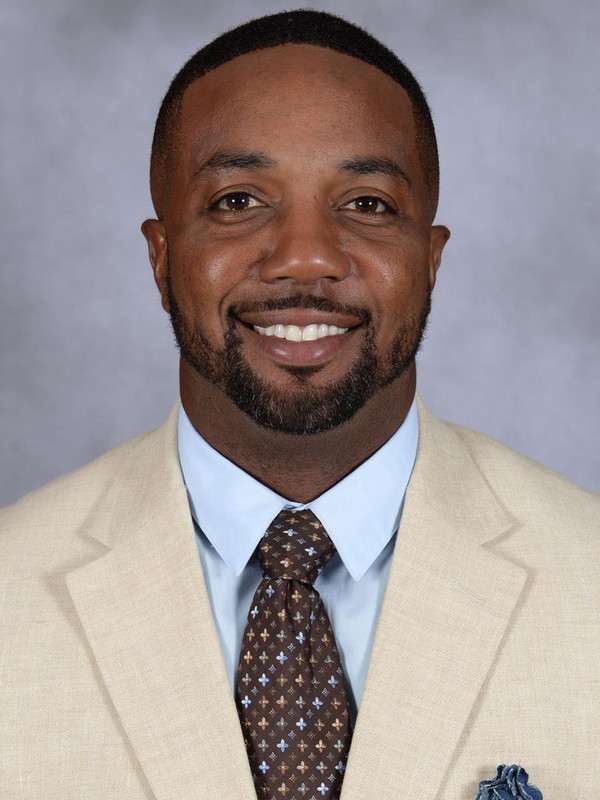 Mike Rumph is entering his first season as assistant director of recruiting for the Miami Hurricanes football program in 2021.
Rumph spent the previous five seasons as the Hurricanes' cornerbacks coach.
In 2019, Rumph helped guide a defense that ranked No. 13 nationally in total defense (yards allowed per game) and No. 12 nationally in yards per play allowed. In addition, the Hurricanes ranked No. 4 nationally in tackles for loss, No. 6 in sacks, No. 10 in run defense, No. 16 in red zone defense and No. 18 in pass defense. Cornerback Trajan Bandy earned All-ACC Honorable Mention recognition after starting all 13 games.
The Hurricanes were ranked No. 4 in the nation in total defense in 2018 and were No. 1 in team tackles for loss, passing yards allowed and third down defense.
Under Rumph's guidance, Bandy enjoyed a breakout season in 2018, earning third-team All-ACC honors, while Michael Jackson, Sr., was selected in the fifth round of the 2019 NFL Draft by the Dallas Cowboys after another standout year.
Continuing the impressive trends from Rumph's first year on the defensive staff in 2016, the Hurricanes ranked among the nation's leaders in several defensive categories in 2017, including first nationally in team sacks, third nationally in tackles for loss, ninth nationally in opponent yards per play and 15th nationally in passes intercepted
Three members of the Hurricanes secondary earned All-ACC recognition in 2017: Jackson, Sr., (second team), Jaquan Johnson (second team) and Malek Young (honorable mention).
Miami's defensive backfield enjoyed vast improvements under Rumph's guidance in 2016.
Senior defensive back Corn Elder earned ACSMA All-ACC second-team honors and served as one of Miami's top defensive playmakers.
At the conclusion of the 2016 season, Miami was ranked No. 20 nationally in total defense (up from No. 69 the previous season), No. 9 in yards per play (No. 86 in 2015), No. 12 in scoring defense (No. 77 in 2015), No. 5 in tackles for loss (No. 105 in 2015), No. 22 in team sacks (No. 70 in 2015) and tied for No. 8 in defensive touchdowns allowed (No. 61 in 2015).
Rumph, a member of the Hurricanes' 2001 national championship team, returned to his alma mater after spending the previous three seasons as the head coach at American Heritage High School in Plantation, Fla.
During his three seasons as head coach, Rumph guided the Patriots to three straight Florida High School Athletic Association (FHSAA) state playoff appearances and compiled an overall record of 39-6 in one of Florida's most competitive districts.
Rumph wasted little time making his mark on the local high school coaching scene, as his 2013 and 2014 squads claimed 5A FHSAA State Championships, defeating its opponents by a combined score of 104-8 in the final game. American Heritage became just the second school in Broward County history to win back-to-back state football championships.
In 2013 and 2014, Rumph was recognized for his work on the sidelines as he was selected as a coach for the U.S. Army All-American Bowl in San Antonio.
Before taking over as the head coach at American Heritage, Rumph served as the team's defensive coordinator for two seasons.
In addition, Rumph served as the boys and girls track and field head coach. In 2011, his boys and girls track and field teams captured the state championship. Following the year, Rumph was named the 2011 Miami Herald Track and Field Coach of the Year.
As a player at the University of Miami, Rumph earned all-conference honors during his junior and senior seasons. As a senior, Rumph finished with 117 tackles and six interceptions as he helped the Hurricanes to the 2001 National Championship.
Following the 2001 campaign, Rumph was selected in the first round of the 2002 NFL Draft with the 27th overall selection by the San Francisco 49ers. He played four seasons in San Francisco before concluding his pro career in 2006 with the Washington Redskins.
Rumph and his wife, Veronica, have two children: Jalen and Sienna.