University of Miami Athletics
Jonathan Anderson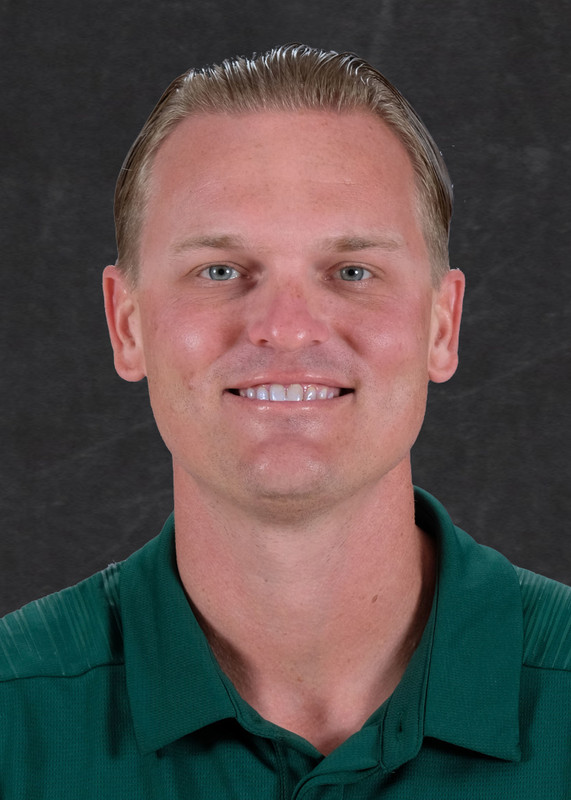 Jonathan Anderson joined the Miami baseball program prior to the 2020 season, accepting the position as the Hurricanes' Director of Player Development.
Anderson assists with a variety of duties including coordinating video, baseball analytics and recruiting. He comes to Miami after 10 seasons as an assistant coach at Dartmouth, including the last seven as the lead assistant coach for the Big Green. At Dartmouth, Anderson served as the third-base coach, worked with the outfielders and oversaw the hitters and recruiting.
Dartmouth enjoyed terrific success with Anderson on staff, winning Rolfe Division titles in each of his first six seasons, including an Ivy Championship in 2010 that brought about a berth in an NCAA Regional. The Big Green went on to win a game in the Coral Gables Regional, defeating FIU, 15-9, the first Dartmouth victory at a regional in 23 years.
While at Dartmouth, Anderson mentored several All-Ivy outfielders including 2018 Ivy Player of the year Dustin Shirley, Jake Carlson, Jeff Keller, Ennis Coble and Nick Ruppert. In 2013, the Big Green hitters ranked among the top 25 nationally in average, doubles per game and slugging percentage.
Anderson spent the 2008-09 campaigns coaching at his alma mater, Duke University, where he coached the outfielders, oversaw bunting and also helped out with the hitters and base runners. Anderson was the director of the Duke Baseball Academy camps, managed the recruiting database and assisted with academic development, compliance and travel.
While at Duke Anderson mentored future MLB outfielder Alex Hassan, who received a Rawlings Gold Glove as a sophomore in 2008. He also helped the Blue Devils bring in a top 25 recruiting class in 2008 and qualify for the ACC Tournament in 2009, Duke's first qualification since the conference expanded to 12 schools in 2005.
During the summer of 2007, Anderson got his first coaching experience with the New Bern River Rats in the collegiate Coastal Plain League, working with the outfielders and coaching first base.
Anderson is a 2007 graduate of Duke with a bachelor's degree in history. A two-way player as an outfielder and pitcher, Anderson led the Blue Devils with a .313 average at the plate and 11 starts on the mound as a junior. He improved to a .337 average in his senior campaign while posting a sparkling 2.91 ERA over 52.2 innings with a 3-4 record and three saves. Anderson led Duke and was third in the nation with 20 sacrifice bunts in his final season as well, plus stole 41 bases — the 10th most in school history when he graduated — in 49 attempts in his career. Sixteen of those swipes came as a freshman to lead the team as well.
Born in Cincinnati, Ohio, Anderson is the son of Martha and Kevin Anderson. A Miami native, he starred at Gulliver Prep.