University of Miami Athletics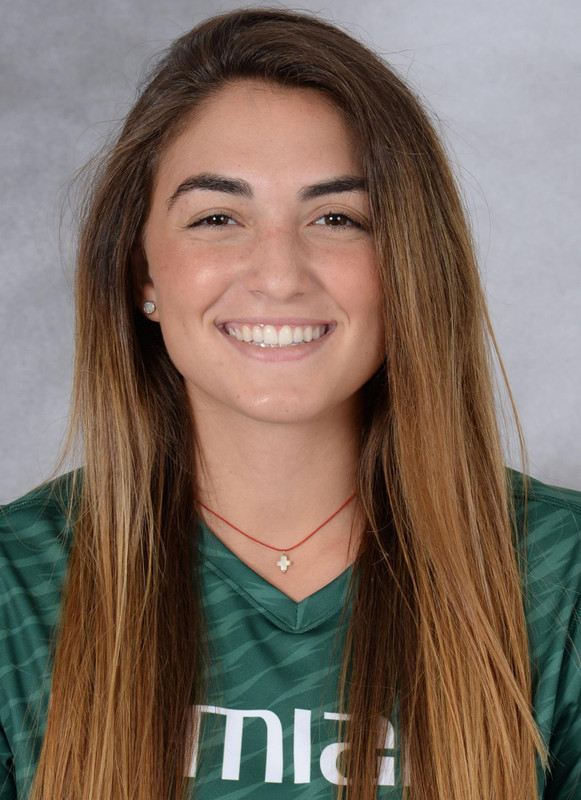 As a Sophomore (2017): Joined the team in the spring … Did not see any match action.
High School: Four-year letter winner at Gulliver Prep … Started as a freshman, junior and senior … Helped lead the team to a district title every year … Scored five goals, all of free kicks or penalty kicks, as a senior … Team reached the state semifinals and posted a 25-1-1 record … Advanced to the state championship game as a freshman … Member of the National Honor Society and National Portuguese Honor Society, as well as a four-year honor roll member … Part of the executive committee for GOALS, a club that held events for children with autism to teach them how to play soccer … Went to high school with current Miami football players Robert Burns, Danny Dominguez, Joe Jackson and Dionte Mullins … Sean Taylor, Sylvia Fowles and Enrique Iglesias also attended Gulliver Prep.
Club: Competed for Cutler Ridge Soccer Club from the U-14 through U-18 levels.
Personal: Full name is Katrina Marie Pardo … Goes by Tati … Born June 5, 1998 … Parents are Lawrence and Ileana Pardo … Father, who played seven years of Minor League Baseball, is the director of international player development for the Atlanta Braves and mother is a dental hygienist … Has an older brother, Lawrence, Jr., who played baseball at USF and spent two years in the minors … Intends to major in exercise physiology with a sports medicine minor while taking a physical therapy track … Career goal is to be a physical therapist for college and/or professional athletes … Enjoys boating and watching baseball … Favorite athlete is Stephen Curry because of his consistency and humility … Best sports memory is scoring in a shootout in the regional final as a senior … Chose Miami to be close to her family.