University of Miami Athletics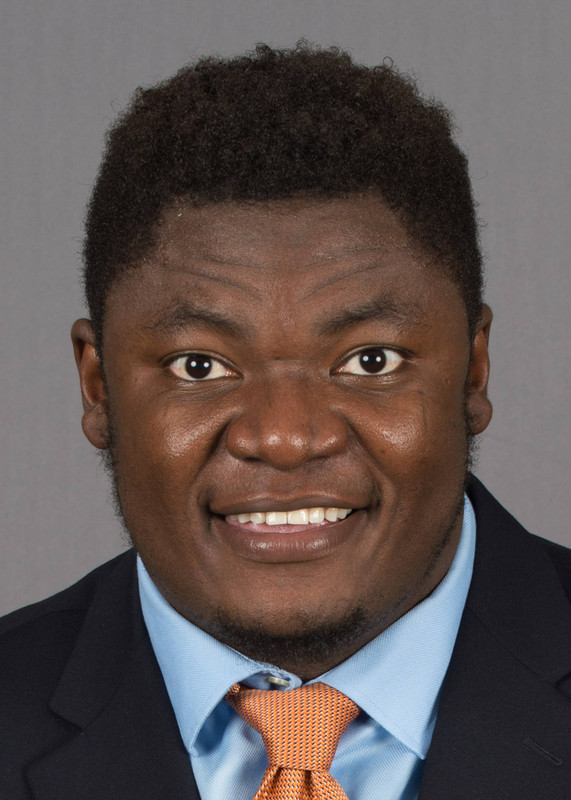 2016 (Redshirt Junior): Started first four games of season at right tackle before suffering season-ending ankle injury…Started season opener against Florida A&M (Sept. 3) at right tackle, helping lead offense to 373 rushing yards and 523 total yards…Made second straight start of season at right tackle against FAU (Sept. 10) and helped lead offense to 470-yard performance, including 279 rushing yards…Started at right tackle in road win at Appalachian State (Sept. 17), guiding offense to 549 total yards…Made fourth straight start of season at right tackle in road win at Georgia Tech (Oct. 1)…Started at right tackle against Florida State (Oct. 8).
2015 (Redshirt Sophomore): Made first start of career at right tackle in season opener vs. Bethune-Cookman (Sept. 5), helping pave way for offense that outgained Wildcats 379-79…Made second straight start of season at FAU (Sept. 11), where offense recorded 226 rushing yards and 526 total yards.
2014 (Redshirt Freshman): Saw action in nine games during 2014 season…Made debut at home against Arkansas State.
2013 (True Freshman): Did not see any game action … Redshirted to retain eligibility.

Prior to Miami: Odogwu enrolled at Miami in January 2013 … Listed as 3-star OT by ESPN, 247Sports.com and Scout.com … Participated in 2011 Maryland Crab Bowl, a senior all-star game matching top players from Baltimore and Washington, D.C., area … Massive 6-foot-8 tackle came to United States at age 16 and played basketball at Huntington Prep in Huntington, W.Va. … Transferred to Baltimore St. Frances and played football for first time there as senior … Spent 2012 season at Hargrave Military Academy in Chatham, Va. … Coached by Benjamin Paris at Hargrave … Native of Nigeria.