University of Miami Athletics
Russell Robinson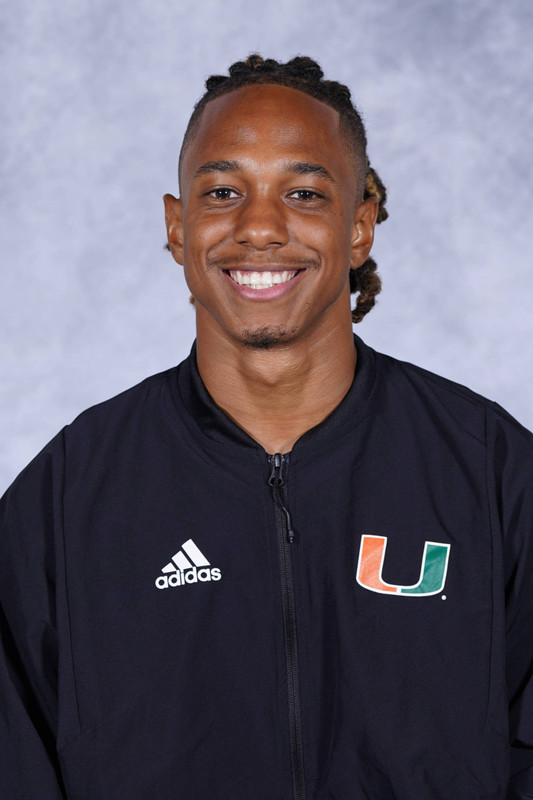 NIL Opportunities
Powered By

Engage with Russell today!
2020 Indoor: Recorded Miami's fifth best program mark in the long jump at 7.40m at the Wolverine Invitational… Registered a mark of 7.13m in the long jump and personal best mark (15.11m) in the triple jump at the Vanderbilt Invitational… Finished fourth at the Texas Tech Invitational with his mark of 7.26m in the long jump… Bested his previous Miami all-time top-five mark in the long jump to 7.43m and recorded a mark of 14.85m in the triple jump at the Tiger Paw Invitational… Competed at the ACC Indoor Championships and finished 10th in the long jump with a mark of 7.18m and 14th in the triple jump with a mark of 15.08m to finish his first indoor season.
High School: Lettered in track for four years in high school and three in football… Began to peek his junior year of high school in track, finishing as the long jump state champion… Was the Florida Relays long jump junior champion… Was the District, Regionals and State Champion in the long jump.
In his senior year, Robinson was the triple jump State Champion, won the FSU relays triple jump event and was the district long jump and triple jump champion… Was the regional champion in the triple jump. Finished Top 5 in the country in the long jump his senior year and was named the Metro West Spring Athlete of the Year.
Finished his high school career with four school records: 110 hurdles (14.7s), 300H (38.9s), long jump (7.47m) and triple jump (14.65m).
Personal: Son of Reynolds and Erica Robinson and brother of younger sister Elisha.