University of Miami Athletics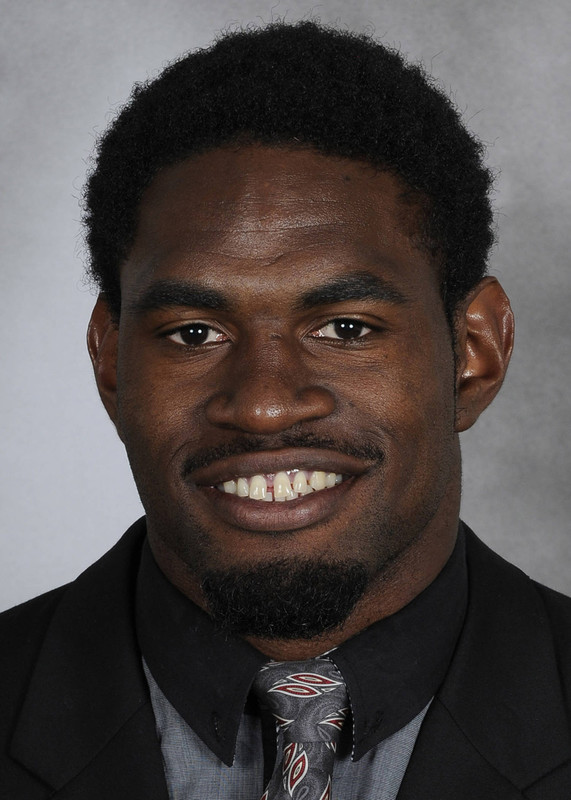 2012 (Redshirt Senior): Played and started in two games, recording 10 tackles (six solo) … Suffered second season-ending knee injury in two seasons … Injured in season's second game at Kansas State … Earned letter.
2011 (Senior): Played and started in four games … Had year cut short after sustaining right knee injury against Bethune-Cookman … Was on pace for career high in tackles before getting hurt … Finished season with 18 total tackles (11 solo, seven assists) … Recorded eight tackles and two tackles-for-loss against Maryland … Registered five tackles against then-No. 17 Ohio State.
2010 (Junior): Started 10 of 13 games … Fifth on team in tackles (54) … Recorded eight tackles-for-loss … Recorded career-high seven tackles against Florida State … Also recorded six tackles against Florida A&M, Clemson, Virginia, Georgia Tech and Virginia Tech … Earned letter.
2009 (Sophomore): Had 28 total tackles (20 solo, eight assists) … Saw increased action at outside linebacker position when Sean Spence missed time with injury in late October, early November … After recording just seven tackles in UM's first six games, tallied 19 over last six contests … Tallied career-high six total tackles and had QB hurry and PBU in only start of season at North Carolina … Also recorded five tackles versus Florida A&M and at USF in regular-season finale … Averaged 4.6 tackles per contest over UM's last three road games (at Wake Forest, at UNC, at USF) … Had 3.5 tackles-for-loss and two PBUs on the year … Earned a letter.
2008 (True Freshman): Played in nine games, mostly on special teams, but saw some action at safety against Duke … Had six tackles in nine games … Started out as defensive back before making switch to linebacker towards end of season … Earned a letter.
High School: As senior in 2007, made more than 100 tackles with three interceptions while playing linebacker and safety … As junior in 2006, surpassed 100 tackles and 10 sacks … Coached by Dan Burke … Ranked No. 2 safety in nation, as well as No. 10 in Florida and No. 61 overall by Rivals.com … Rated No. 64 in country by Scout.com … Ranked No. 3 outside linebacker by ESPN.
| | | | | | | | | | | | | | |
| --- | --- | --- | --- | --- | --- | --- | --- | --- | --- | --- | --- | --- | --- |
| SEASON | G-GS | UT | AT | TT | TFL | YDS | SACK | YDS | FF | FR | PBU | INT | YDS |
| 2008 | 9-0 |  5 | 1 | 6 | 0.0 | 0 | 0.0 | 0 | 0 | 0 | 0 | 0 | 0 |
| 2009 | 13-2 | 20 | 8 | 28 | 3.5 | 5 | 0.0 |  0 | 0 | 0 | 2 | 1 | 3 |
| 2010 | 13-10 | 33 | 21 | 54 | 8.0 | 24 | 0.0 | 0 | 0 | 0 | 1 | 0 | 0 |
| 2011 | 4-4 | 11 | 7 | 18 | 2.0 | 5 | 0.0 | 0 | 0 | 0 | 0 | 0 | 0 |
| 2012 | 2-2 | 6 | 4 | 10 | 0.5 | 2 | 0.0 | 0 | 0 | 0 | 0 | 0 | 0 |
| CAREER | 41-18 | 75 | 41 | 116 | 14.0 | 36 | 0.0 | 0 | 0 | 0 | 3 | 1 | 3 |