University of Miami Athletics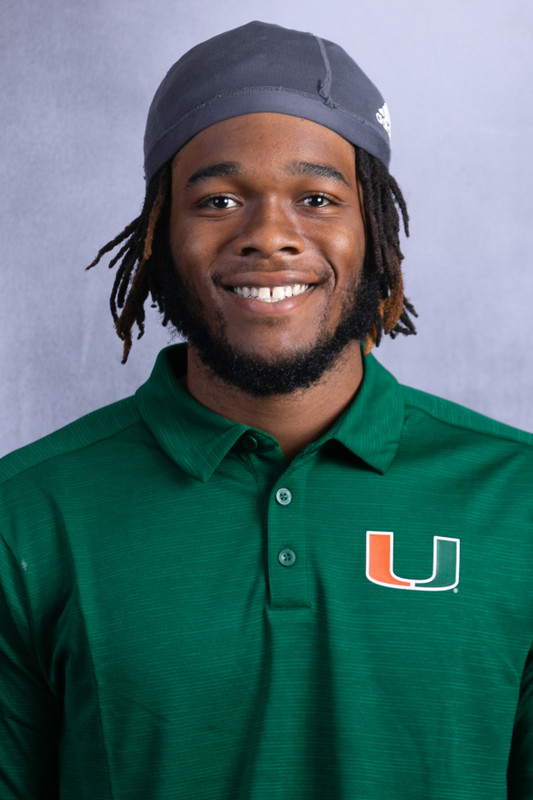 2021 (Redshirt Freshman*): Saw action in seven games, largely on special teams…Served as member of practice squad.
2020 (Redshirt Freshman): Saw action in six games…Had one catch…Made season debut in home opener against UAB (Sept 10)…Caught one pass in romp of Florida State (Sept. 26)…Played in home wins over Pittsburgh (Oct. 17) and Virginia (Oct. 24).
2019 (True Freshman): Saw action in four games in first season and caught two passes – both for touchdowns…Made career debut at North Carolina (Sept. 7)…Caught two passes, both for touchdowns, in home opener versus Bethune-Cookman (Sept. 14)…Caught scores of 1 and 2 yards in win over Wildcats…Saw action in win over Central Michigan (Sept. 21)…Played in Independence Bowl against Louisiana Tech (Dec. 26).
High School: Listed as four-star prospect by ESPN.com…Rated  three-star prospect by Rivals.com and 247Sports.com…Ranked as No. 3 H-back nationally and No. 48 player in Florida by ESPN.com…Listed as No.22 tight end in class by Rivals.com…Rated No. 25 tight end nationally by 247Sports.com…Led Jesuit with 17 receptions for 278 yards and five touchdowns during senior year…Helped Jesuit reach the FHSAA Class 5A state semifinal…Chose Miami over offers from Oklahoma, LSU, Texas, Virginia Tech, Kentucky, Louisville, USF, Cincinnati and Indiana among others.
* indicates student-athlete received extra year of eligibility in 2021 due to 2020 season affected by COVID-19 pandemic