University of Miami Athletics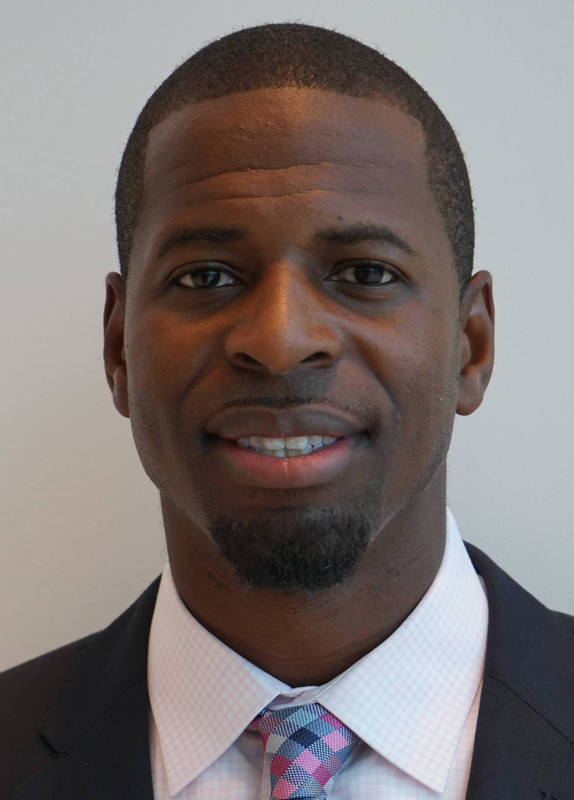 BEARD IN 2003
Biletnikoff Award CandidateAll-America CandidateAll-BIG EAST Conference Candidate
CAREER: Two-year starter at flanker who made some of the most important catches of the last two seasons… missed spring practice while recovering from knee surgery.
2002 (JUNIOR): Ranked fourth on the team with 23 receptions for 262 yards (11.4 ypc) and four touchdown catches… suffered a tear of the anterior cruciate ligament in his right knee against Pittsburgh, ending his 2002 season… had one catch for seven yards against Tennessee… caught three passes for 27 yards against Rutgers, including a 17-yard reception… made two receptions for 47 yards, including a 25-yard reception… recorded four receptions for 60 yards, including a two-yard touchdown reception against Florida State… the scoring catch against FSU began Miami's dramatic fourth quarter comeback… had five receptions for 51 yards, including two touchdowns against Connecticut… recorded one reception for four yards in the win over Boston College… had 6 catches for 67 yards, including a 32-yarder, and a touchdown against Temple… started at flanker against Florida A&M and Florida, but did not make a catch.
2001 (SOPHOMORE): Talented receiver who emerged as one of the team's most consistent performers… was one of the team's most improved players in his second season of action at flanker… fourth on the team with 25 catches and ranked third in receiving yards with 409… averaged 16.4 yards per catch and caught two touchdowns… had three catches for 76 yards in the season opener at Penn State, including a 47-yard reception… caught two passes for 49 yards, including a 44-yard catch, in the win over Rutgers… made his first scoring catch in the win over Troy State, a 22-yard catch, and had three catches for 57 yards against the Trojans… had two catches for 22 yards at Florida State… had one catch for 15 yards in the win over West Virginia… had a season-high four catches for 47 yards and one touchdown against Temple… matched that outing with four catches for 54 yards at Boston College, including a clutch catch on a key third-and-long play late in the game… caught three passes for 43 yards against Syracuse… gained 46 yards on three receptions against Virginia Tech… made a career-high four receptions for 41 yards, including a 22-yarder, in Miami's 37-14 win over Nebraska in the Rose Bowl, clinching UM's fifth national championship.
2000 (FRESHMAN): Played in seven games during Miami's march to the BIG EAST Championship and a berth in the Nokia Sugar Bowl… saw extensive action as a reserve flanker and special teams player.
1999 (REDSHIRT): One of 11 members of the 1999 recruiting class to redshirt.
HIGH SCHOOL: Plantation… USA Today Honorable Mention All-American… SuperPrep All-SEC Region… named the No. 4 wide receiver prospect in the SEC Region by PrepStar… Broward County Co-Offensive Player of the Year by the Sun-Sentinel… Florida's No. 5 wide receiver prospect on the Florida Times-Union Super 75… Orlando Sentinel's Super Southern team… Orlando Sentinel Florida Super 27 pick… Max Emfinger Dixie Blue Chip… earned second-team All-State honors… named to the All-Broward County first team… timed at 4.5 in the 40-yard dash… caught 62 passes for 1,393 yards and a state-record 25 touchdowns as a senior… recorded a county record 255 yards receiving on six catches, including three touchdowns, against Miramar during his senior season… had 50 catches for 850 yards and 15 touchdowns as a junior… starter on the school's basketball team… second-team All-State selection in basketball as a senior when he averaged 18.3 points and seven steals per game… coached in football by Frank Hepler.
PERSONAL: Liberal arts major… picked Miami over Ohio State and Tennessee… son of Myron and Sandra Beard.
BEARD'S CAREER STATISTICS
Year
G-S
No.
Yards
Avg.
TD
LP
2002
10-8
23
262
11.4
4
32
2001
11-5
25
409
16.4
2
47
2000
7-0
0
0
0.0
0
0
1999
DID NOT PLAY – Redshirt Season
Totals
28-13
48
671
13.9
6
47
BEARD'S 2002 GAME-BY-GAME STATISTICS
Opponent
No.
Yards
TD
LP
Florida A&M
0
0
0
0
at Florida
0
0
0
0
at Temple
6
67
1
32
Boston College
1
4
0
4
Connecticut
5
51
2
18
Florida State
4
60
1
22
at West Virginia
2
47
0
25
at Rutgers
3
27
0
17
at Tennessee
1
7
0
7
Pittsburgh
1
-1
0
-1
at Syracuse
Did Not Play – Injured
Virginia Tech
Did Not Play – Injured
Ohio State
Did Not Play – Injured
Totals
23
262
4
32