University of Miami Athletics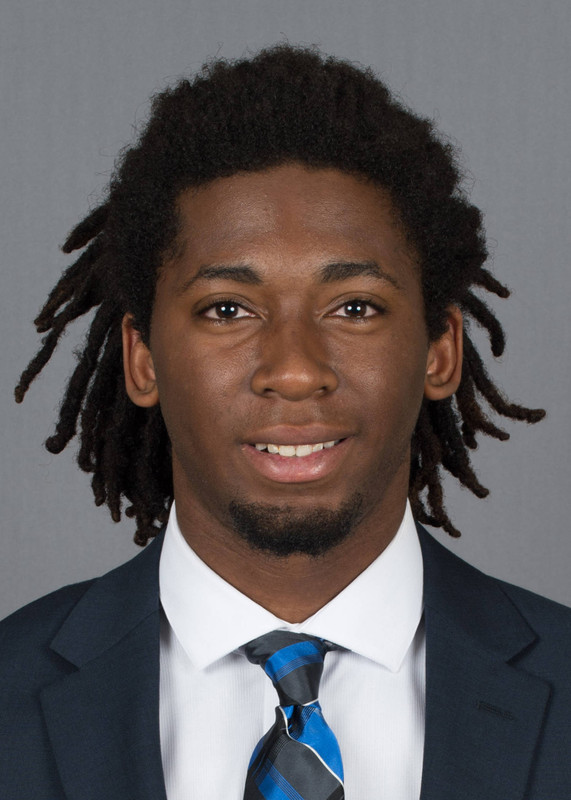 2018 (Redshirt Senior): Saw action in all 13 games and made five starts…Caught 13 passes for 154 yards with three touchdowns…Had long catch of 38 yards…Caught two passes for 14 yards against LSU (Sept. 2)…Started and had season-long 38-yard reception in win over Savannah State (Sept. 8)…Caught two passes for 23 yards in start at Toledo (Sept. 15)…Saw action in win over FIU (Sept. 22)…Had season-high three catches for 33 yards, including first touchdown of season, in win over North Carolina (Sept. 27)…Had 9-yard reception in start vs. Florida State (Oct. 6)…Had two catches for 16 yards at Virginia (Oct. 13)…Caught second touchdown of season and totaled 30 receiving yards at Boston College (Oct. 26)…Started vs. Duke (Nov. 3)…Saw action at Gerogia Tech (Nov. 10)…Had one-handed touchdown catch vs. Virginia Tech (Nov. 17)…Had four-yard reception in win over Pittsburgh (Nov. 24)…Started New Era Pinstripe Bowl vs. Wisconsin (Dec. 27).
2017 (Redshirt Junior): Saw action in all 13 games and made one start…Delivered impressive performance in season opener against Bethune-Cookman (Sept. 2), finishing with three receptions for 65 yards and first touchdown of career…Had never caught pass before game against Wildcats…Had career-long 46-yard reception against Bethune-Cookman…Saw action against Toledo (Sept. 23) and in win at Duke (Sept. 29)…Lone catch in win at Florida State (Oct. 7) was game-winning, 23-yard touchdown with six seconds remaining…Touchdown catch was reviewed and upheld and came on just his second snap of entire game…Made first start of career against Georgia Tech (Oct. 14) and delivered impressive performance, setting career marks with five catches and 100 yards…Entered game with just four career catches…Came up with crucial 32-yard reception on 4th-and-10 play on game's final drive that set up game-winning field goal…Had one 19-yard reception in win over Syracuse (Oct. 21)…Saw action in wins at North Carolina (Oct. 28) and at home against Virginia Tech (Nov. 4) and Notre Dame (Nov. 11)…Caught one pass in win over Virginia (Nov. 18)…Saw action at Pittsburgh (Nov. 24) and in ACC Championship Game against Clemson (Dec. 2)…Competed in Capital One Orange Bowl against Wisconsin (Dec. 30).
2016 (Redshirt Sophomore): Served as member of practice squad…Saw action in season opener against Florida A&M (Sept. 3).
2015 (Redshirt Freshman): Did not see any game action, member of practice squad.
2014 (True Freshman): Did not see any game action, redshirted to retain eligibility.
High School: Caught 35 passes for 457 yards and seven TDs senior year for Santaluces Community…Coached by Daryl Drinkwater…Chose Miami over Florida State.