University of Miami Athletics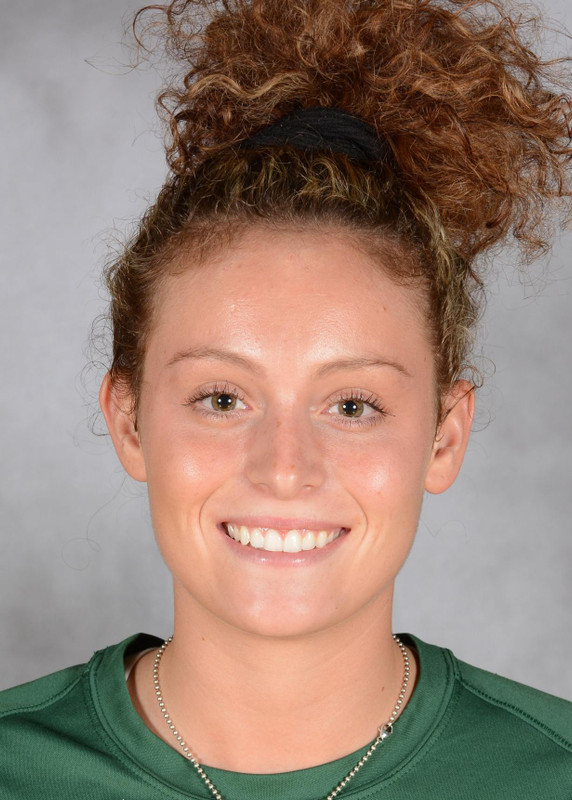 2014 (Junior): Saw action in eight matches…Scored goal against Louisville (Sept. 28), helping Miami to a 2OT draw…Finished season with six shots, including two on goal…Went season-high 55 minutes against Washington (Sept 14) at Nike Portland Invitational.
2013 (Sophomore): Saw action in 13 games, including 10 starts … Played season-high 55 minutes against Milwaukee (Sept. 1) … Scored lone goal of season against Cleveland State (Sept. 6) … Registered eight shots, including six shots on goal … Totaled 521 minutes … Earned letter.
2012 (Freshman): Started all 19 games in which she competed, serving as one of team's most reliable midfielders … Tied for fourth on team with 6 points, including 2 goals … Scored first collegiate goal in 4-0 win over Morehead State (Aug. 24) … Registered assist in 2-0 road win at Clemson (Oct. 7) … Scored goal on header in postseason debut at No. 18 UCF (Nov. 10).
Club: Competed at the club level for FC Milwaukee of the Elite Clubs National League from 2009-12…Qualified for the state championship game for five consecutive seasons, including three titles and two second-place finishes…Invited to the ECNL/U.S. National Training Camp in March 2011…Helped guide FC Milwaukee to a State Championship in 2010 at the U16 level.
High School: Played two years of soccer for Oshkosh West before committing to club soccer with FC Milwaukee…Scored 34 goals over her two seasons…Was selected All-Area, First-Team All-Conference and All-State at Oshkosh West…
Personal: Chose Miami over Marquette and Wisconsin…On a pre-med track with an intended major of physical therapy or marine biology…